tenThing: A Feeling of Norwegian Christmas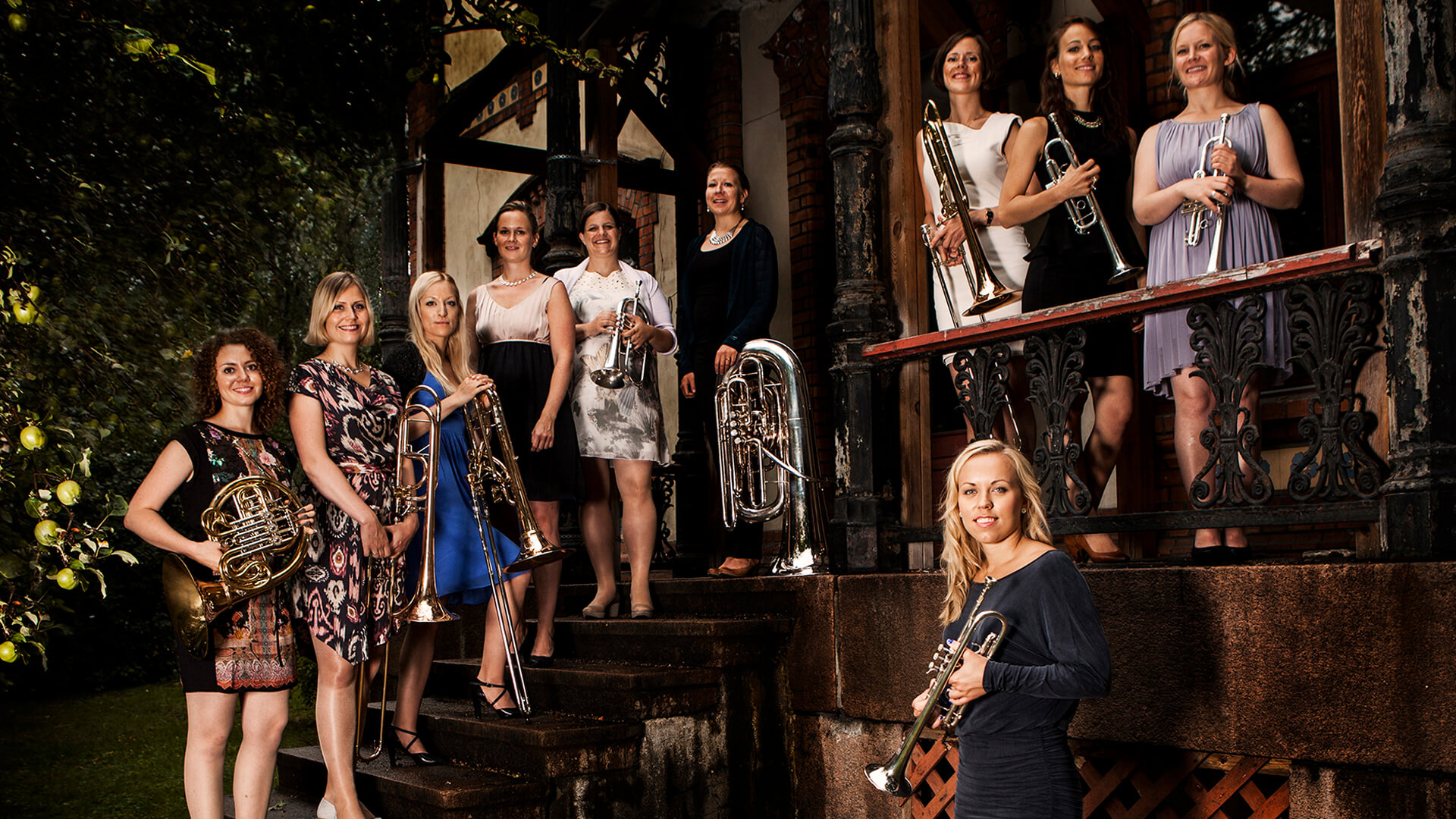 There's no better way to get in the holiday spirit than by coming to see tenThing: A Feeling of Norwegian Christmas, at Purdue on December 11!
tenThing is a ten-person, all-female, brass ensemble that was first formed in 2007 by Norwegian trumpeter Tine Thing Helseh. She established the group as a fun and exciting collaboration of music and friends. Since then, tenThing has firmly established themselves on an international level.
tenThing has a diverse repertoire of music, including Mozart, Weill, Grieg, Bernstein, Lully, and Bartok. The group also works closely with Norwegian arranger and guitarist Jarle Storløkken for their arrangements.
The ensemble became prominent after their many performances in Norway, especially when they opened at the 2011 Norwegian Grammy Awards. They have performed at many prestigious festivals and concert halls all around Europe.
In Spring 2017, they embarked on their first American tour, including concerts in New York, Philadelphia, Minneapolis, and at the Wolf Trap Festival. They toured again in 2019 and will be coming to Purdue for the second time as a part of their Holiday-themed program.
Their upcoming show features a mix of Norwegian, American, and other European holiday music, with music from many famous composers, including Bach and Gershwin.
tenThing's performance is sure to get you in the Christmas mood!
Sunday, December 11
Loeb Playhouse
3:00PM