Celebrate Dizzy Gillespie with Sean Jones' Dizzy Spellz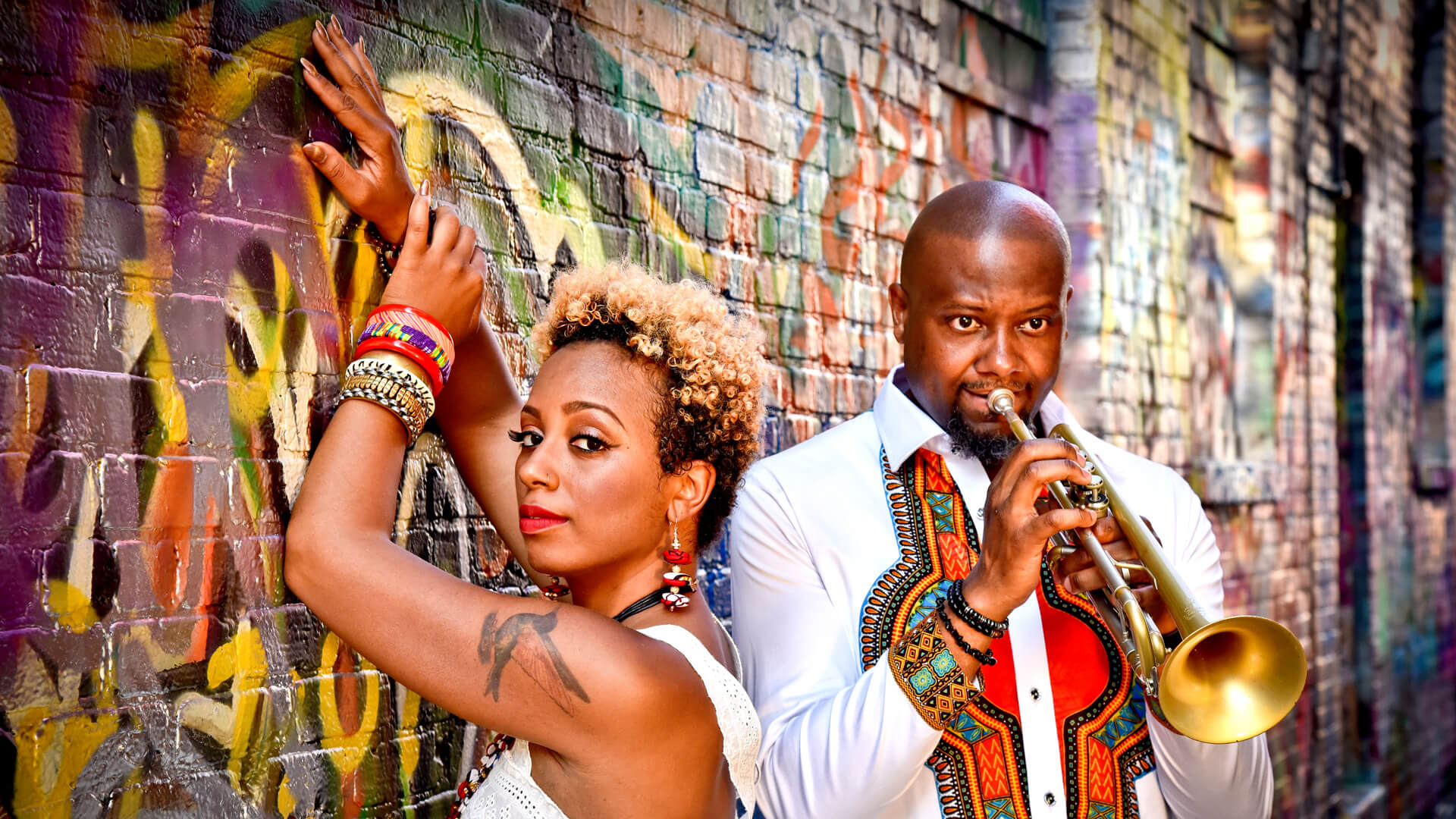 Sean Jones' Dizzy Spellz is a one-of-a-kind band that brings a fresh and modern interpretation to the music of the late, great Dizzy Gillespie.
Dizzy Gillespie was one of the most influential jazz musicians of the 20th century. He is known for his extraordinary trumpet skills and his introduction of Afro-Cuban styles to American jazz audiences. His innovative music pushed the boundaries of the genre.
Sean Jones' Dizzy Spellz brings a unique musical experience that honors Gillespie's legacy while also taking jazz into new dimensions.
Artists Sean Jones and Brinae Ali teamed up to create this piece, which fuses the elements of jazz, tap, Hip Hop, and Bepop.
Sean Jones is an extremely accomplished trumpeter with a career that expands over two decades. He is an incredible musician, bandleader, composer, educator, and activist. He has been singing and performing from a young age, and he began playing the trumpet at just ten years old.
Sean is a musical chameleon who is adept to all music genres and roles. He has released eight recordings with Mack Avenue Records and has performed with many major figures in jazz, including Illinois Jacquet, Jimmy Heath, Frank Foster, Nancy Wilson, Dianne Reeves, Gerald Wilson, and Marcus Miller.
He returns to Purdue with his band after having been a part of the SPFJAZZ Collective performance of The Michael Jackson Project at Purdue in 2016.
Brinae is known for her Appalachian-style tap dancing that adds a unique and exciting dimension to the performance. She showcases her expertise in rhyme and dance, which adds rich layers to Sean Jones' music.
She studied theatre and has many impressive Broadway credits, including being a part of the tour cast and NY cast of STOMP. She is currently a lecturer at John Hopkins Peabody Institute for Music and Dance.
One of the most remarkable aspects of Sean Jones' Dizzy Spellz is the the show's ability to bring together different styles and elements from different eras and genres and make it feel seamless. The band's incorporation of turntable and tap-dancing elements make it stand out from traditional jazz acts. Their music is both nostalgic and modern, a perfect fusion of tradition and innovation that speaks to the enduring relevance of Gillespie's music and the ongoing evolution of the genre, making it a must-see.
Friday, January 20
Loeb Playhouse
8:00PM