2021 American Pianist Award Winner Kenny Broberg Comes to Purdue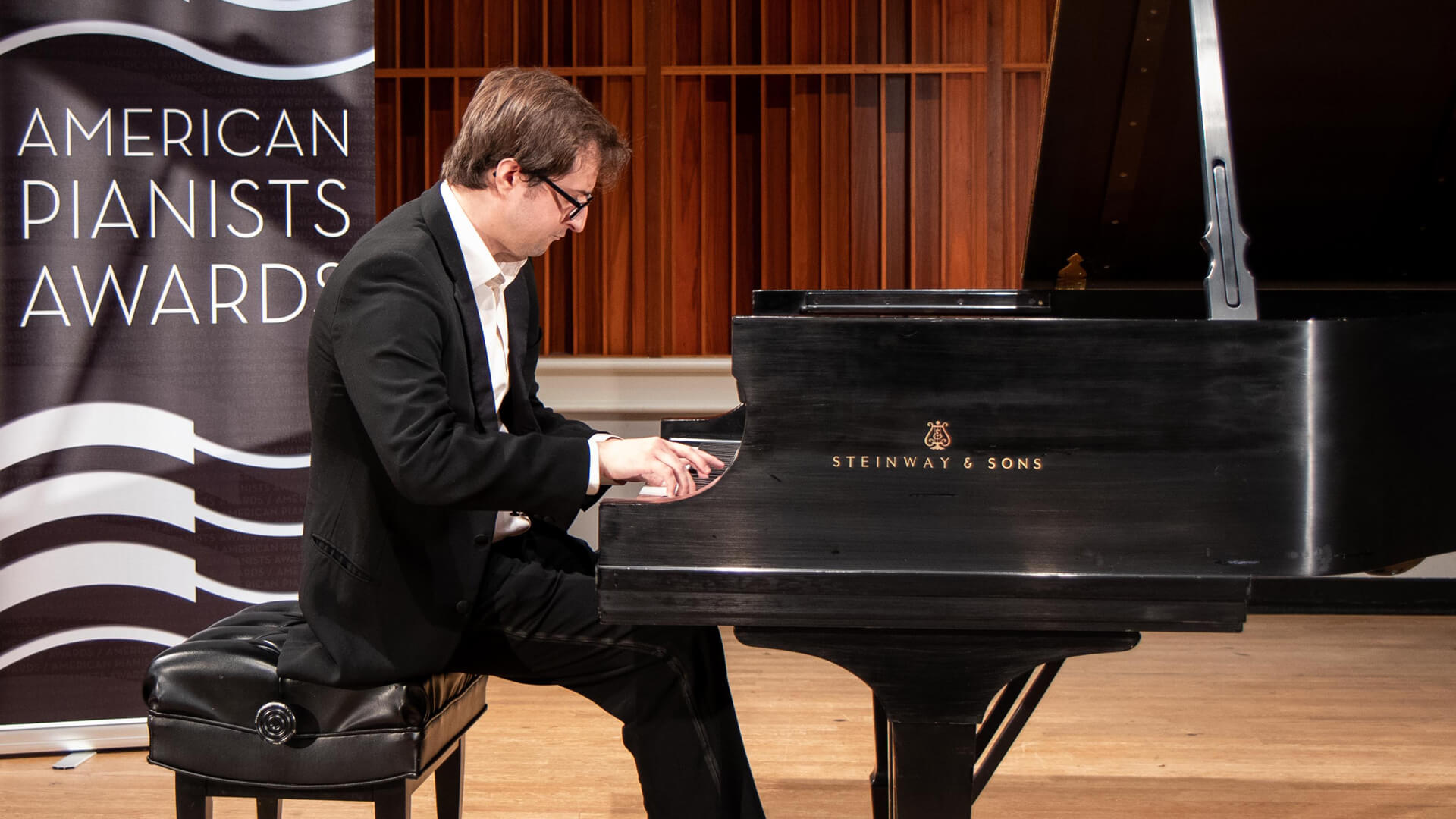 Kenny Broberg brings his jaw-dropping musical talent to Purdue on November 20 at 3 pm in Loeb Playhouse.  
Kenny Broberg is one of the most decorated and internationally renowned pianists of his generation. He is known for his inventive, intelligent, and intense performances.
Broberg has many incredible accomplishments. He won the silver medal at the 2017 Van Cliburn International Competition and a bronze medal at the 2019 International Tchaikovsky Competition. He has also won awards all around the world, including at competitions in Hastings, Sydney, New Orleans, and Seattle.
Most recently, he hit a major career highlight when he won the 2021 American Pianist Awards and Christel DeHaan Classical Fellowship. This is an extremely high honor that will greatly assist him in his musical career.
Broberg currently works with students and hosts performances at the University of Indianapolis, where he is the Artist-in-Residence for the next two years, inspiring and guiding students in the world of music.
He has even been featured on WQXR, Performance Today, Minnesota Public Radio, ABC (Australia) radio, and NPR.
It's no surprise that a man of his skill has accomplished so much at the young age of 26. Broberg began piano lessons at age 6, inspired by his Italian grandfather's love of the Three Tenors. He has traveled far and wide, yet Broberg remains an avid fan of Minnesota, his home state, and never forgets his roots and where he first learned to play.
While he has already accomplished so much, he has even more incredible projects on the horizon. He plans to release his first studio album with Steinway & Sons in late 2022 and he will join the Reina Sofía School of Music in Madrid as Deputy Professor.
Kenny Broberg is truly a man of exceptional talent. Don't miss him live at Purdue!
Sunday, November 20
Loeb Playhouse
3:00PM