Happy Thanksgiving!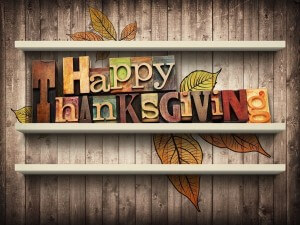 We're incredibly thankful for your participation in the Convos cultural community. At this season of Thanksgiving, we wanted to be sure to extend our appreciation to you for being our patrons, donors, students, and advocates.
Thank you for being wonderful audience members, a group of more than 15,348 people so far this year during 18 performances.
And thank you to our Friends of Convocations. Your contributions have allowed 753 students to attend either Little Engine That Could or Doktor Kaboom! performances for free. That's 30% of the 2,473 total students that attended a matinee during the fall semester. We are thankful that you've helped 32 schools from seven different counties visit Convocations on a field trip so far this year.
You are all integral to our continued success and we look forward to seeing you for another great semester starting in January.
Todd Wetzel and the entire Convocations team