Briscoe Returns to Purdue University on October 12!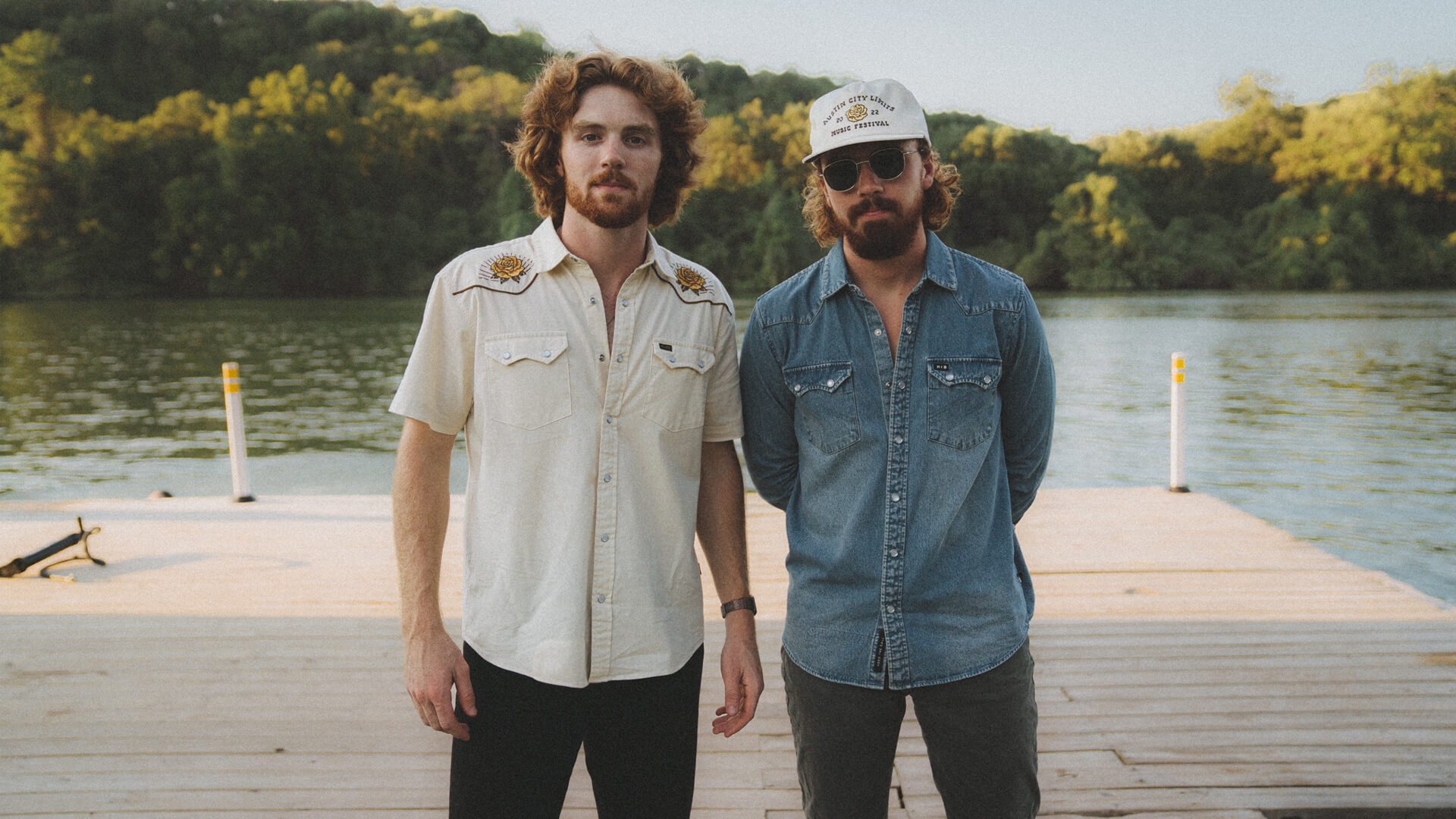 Briscoe gained 6,000 new fans at Purdue last March when the folk-rock duo opened for Noah Kahan's show at Elliott Hall of Music. They left the sold-out crowd in awe of their incredible sound and talent. Since then, Briscoe has released their debut album West of It All and has taken off on their very own headlining tour, with a stop at Purdue University on October 12.
Briscoe is comprised of two friends, bandmates Truett Heintzelman and Philip Lupton. Their first introduction was when they were teenagers at a summer camp, where their love for music brought them together. Initially formed as an outlet for Lupton's songwriting while still in high school, Briscoe blossomed into something bigger once the two friends reunited at UT Austin. Both were songwriters, vocalists, and multi-instrumentalists, and they formed a highly-capable duo, playing house shows and backyard parties as a two-piece act before selling out venue after venue after expanding their lineup into a proper band. They strummed acoustic guitars, plucked banjos, stacked their voices into harmony, and built each song around cinematic, cathartic hooks. Whenever writer's block threatened their progress, the two musicians would leave town for a few days and head west, finding new motivation in the wilderness of the Texas Hill Country. Before long, the guys were also making regular trips to Brad Cook's studio in North Carolina, where they recorded West of It All during the homestretch of their college days.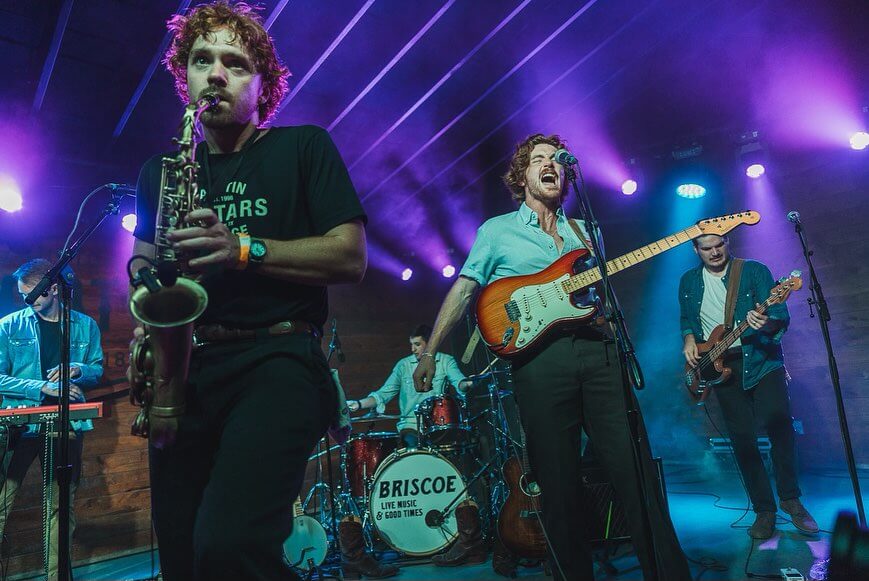 West of It All is a coming-of-age soundtrack set against the backdrop of the Texas Hill Country. It's an album that charts its own musical geography and features adventurous songwriting that bridges the gap between classic American roots music and its modern-day incarnation. The album is a broad, bold mix of music, captured by two young musicians who've distilled the rush of early adulthood into 10 sharply-written songs. Still in their infancy as a band, Briscoe's sound grows on West of It All, a self-assured album that follows no directions but its very own.
In just a short span of time, Briscoe has managed to captivate audiences with their unique blend of folk-rock and their remarkable journey from teenage friends to a blossoming musical duo. Their rise to fame, from opening for Noah Kahan at Purdue to embarking on their own headlining tour, is a testament to their incredible talent and dedication. With the release of their debut album West of It All, Briscoe has proven that they are here to stay, crafting a distinctive musical identity that bridges the gap between traditional American roots music and a modern, adventurous sound.
Mark your calendars for their upcoming performance at Purdue on October 12, and be prepared to witness the magic of Briscoe firsthand!
Thursday, October 12
7:30PM
Loeb Playhouse