Breaking Boundaries: 50 Years of Musical Innovation with Kronos Quartet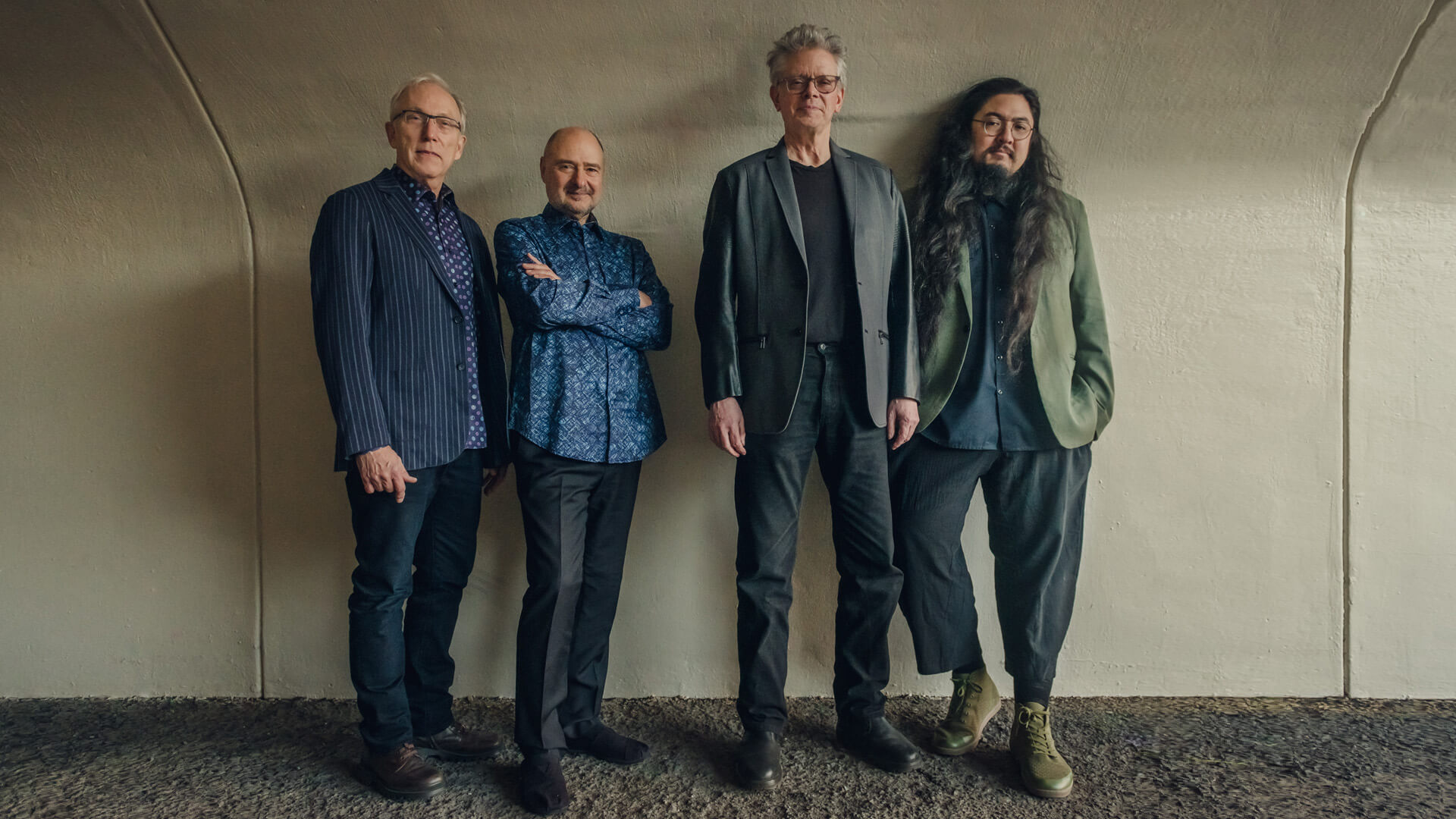 For five decades, San Francisco's Kronos Quartet—comprising David Harrington (violin), John Sherba (violin), Hank Dutt (viola), and Paul Wiancko (cello)—has pushed the boundaries of what a string quartet can achieve. Founded in 1973, at a time when the string quartet form was deeply rooted in long-established Western European traditions, Kronos Quartet embarked on a transformative journey, revolutionizing the genre into a dynamic and responsive art form that resonates with the issues and people of our time.
A Legacy of Creativity and Collaboration
Kronos Quartet's impact on the musical landscape is immeasurable. Over the years, they have performed thousands of concerts worldwide, released over 70 recordings showcasing extraordinary breadth and creativity, and collaborated with some of the world's most accomplished composers and performers. Through their nonprofit organization, Kronos Performing Arts Association (KPAA), they have commissioned more than 1,000 works and arrangements for string quartet, including the groundbreaking "50 for the Future" library of free, educational repertoire.
Celebrating diversity in music
Kronos Quartet's adventurous spirit is evident in their diverse repertoire, spanning a wide array of musical genres and styles. From 20th-century masters like Sofia Gubaidulina, Astor Piazzolla, and Alfred Schnittke, to contemporary composers from around the world such as Sahba Aminikia, Nicole Lizée, Vladimir Martynov, and Aleksandra Vrebalov, Kronos has fearlessly embraced musical innovation. Their collaborations with jazz legends like Charles Mingus and Thelonious Monk, rock artists including Jimi Hendrix and Sigur Rós, and genre-defying artists such as Laurie Anderson and Tanya Tagaq, have showcased their versatility and open-minded approach.
in-depth collaborations and musical pioneering
Integral to Kronos Quartet's groundbreaking work are their long-running collaborations with some of the world's foremost composers. Terry Riley, an influential minimalist composer, has contributed significantly to Kronos' repertoire with works like "Sunrise of the Planetary Dream Collector" (1980) and "Sun Rings" (2002). Aleksandra Vrebalov, another prolific collaborator, has composed over 20 pieces for Kronos, including the haunting "Beyond Zero" (2014), a multimedia meditation on World War I in collaboration with filmmaker Bill Morrison. Their partnership with Philip Glass, Franghiz Ali-Zadeh, and Steve Reich has resulted in captivating compositions that have left an indelible mark on contemporary music.
a glimpse behind the scenes: deep roots interview with David Harrington
As part of our exploration into the world of Kronos Quartet, we had the privilege of conducting a pre-show interview with David Harrington, the violinist and founder of Kronos Quartet. In this illuminating conversation titled "Deep Roots: A Conversation with David Harrington," Harrington shares insights into the quartet's journey, their pioneering collaborations, and the creative process that drives their musical innovation. The interview was conducted by Judd Danby, a composer, jazz pianist, and music educator, adding depth and context to Kronos Quartet's remarkable story.
A legacy of Innovation and Inspiration
For 50 years, Kronos Quartet has defied conventions and redefined the possibilities of string quartet music. Their dedication to musical innovation, their embrace of diverse styles and genres, and their deep collaborations with pioneering composers have solidified their legacy as one of the most celebrated and influential groups in the contemporary music scene. As we celebrate their rich history and groundbreaking contributions, we are inspired by Kronos Quartet's unwavering commitment to pushing artistic boundaries and creating music that resonates with the soul.
RESCHEDULED
Thursday, March 21, 2024
7:30PM
Loeb Playhouse
Bonus Interview: WFYI's Cultural Manifesto program featuring Kronos Quartet founder David Harrington
WFYI's Kyle Long—host of Cultural Manifesto—recently spoke to the group's founder and violinist David Harrington. Long and Harrington uncovered Kronos Quartet's 50th anniversary, the group's upcoming appearance in West Lafayette, and their 2009 commission from Purdue Convocations Jon Rose's Music From 4 Fences — performed by bowing Australian barbed wire rabbit-proof fences. They also discussed collaborating with Bollywood icon Asha Bhosle, and their latest album "Songs and Symphoniques: The Music of Moondog". Listen to Kyle Long's interview with David Harrington.