'Weird Al' Yankovic to host 25th anniversary screening of 'UHF'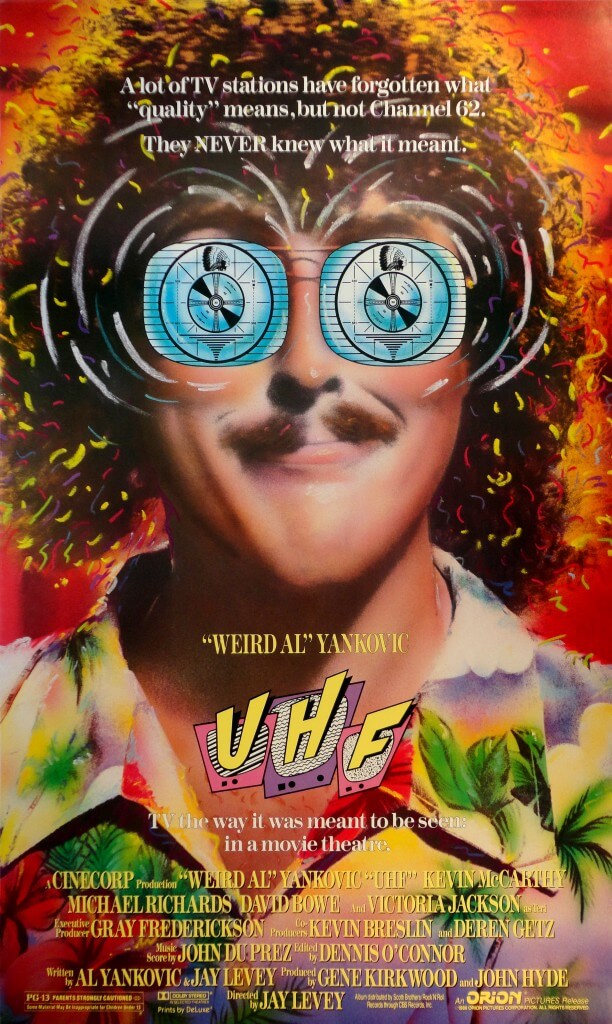 Two days before his concert at Purdue on Oct. 11, "Weird Al" Yankovic will host a 25th anniversary screening of his 1989 film "UHF" at 7 p.m. Oct. 9 at the Eastside 9 movie theater in Lafayette. The screening will be followed by a question and answer session.
'UHF' ticket information

All tickets are $10 and must be purchased in advance at http://www.gqti.com/ or in person at Eastside 9 beginning at 11 a.m. on Thursday (Sept. 26).
Weird Al Yankovic's Alpocalypse Tour concert (Oct. 11) ticket information
Tickets for the general public are: Zone A, $39; Zone B, $32; and Students: Zone A, $34;  Zone B $28. Prices include a facilities fee. There is a limit of 6 tickets per person. Prices include a facilities fee. (Limit of 6 tickets/person.) Tickets available through campus box offices, by phone at (765) 494-3933 or through convocations.org.
"Weird Al" Yankovic is the biggest selling comedy recording artist of all time and a three-time Grammy Award winner. Yankovic is best known for his parodies of big musical stars, and hits such as "Eat It," "Smells Like Nirvana," "Amish Paradise" and "White & Nerdy," which was No. 1 in iTunes and viewed more than 100 million times on the Internet. His latest album, "Alpocalypse," is his highest on the charts, peaking at No. 9 on Billboard. He also is the author of two children's books including "When I Grow Up" (No. 4 on the New York Times best seller list) and its new sequel "My New Teacher and Me!"