Theme Gift Idea #6: April Brings The Avett Brothers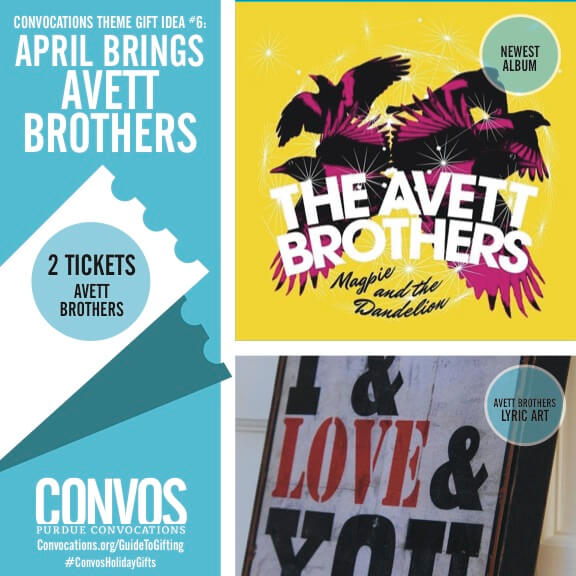 Stuck for a gift? Look no further than The Avett Brothers themed idea this holiday season. Grab a copy of their latest album "Magpie and the Dandelion," some framed lyric art, and two tickets to An Evening with The Avett Brothers.
The Avett Brothers will bring their unique combination of bluegrass, folk, and rock and roll to Purdue University's Elliott Hall of Music on Friday, April 17, 2015 at 8:00 p.m.