The Power of the Arts (and the Cello)
I recently attended this year's National Arts Marketing Project conference, where I was immersed in new ideas and practices. One session in particular hit home when the speaker asked, "What was the moment that hooked you to the arts and you knew you would want a career in the arts?" I was immediately transported back to 1990 when I saw the cello great Mstislav Rostropovich live at Sangamon Auditorium in Springfield, Illinois. At that point, I had been studying the cello for about a year, and my parents surprised me with tickets. I remember being in complete awe of his performance and style of playing. In fact, I still remember what inspired me most:
His whole performance was from memory! (At the time, I was trying so hard to memorize a Minuet by Bach.)
His cello position was unlike anything I had ever seen. His cello endpin was set at an angle, and his thumb was gracefully moving up and down the fingerboard (in what I would learn later as thumb position).
The tone of his playing was incredible, and I knew I had to begin learning vibrato immediately!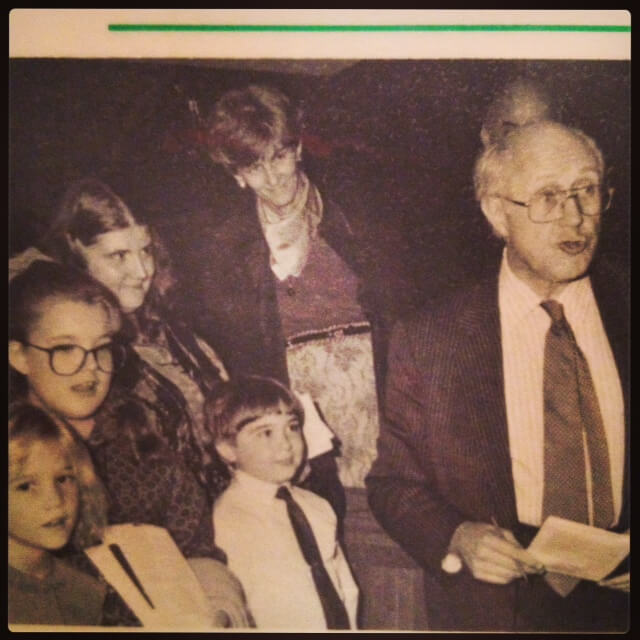 After the performance was over, Rostropovich came out into the lobby and spoke with a few audience members. When it was my turn to talk with him, I proudly exclaimed, "I play the cello, too!" He said, "Let's take a look at your hands!" After examining my hands, he determined that I "definitely had good hands for playing the cello."
What? The cellist I just saw perform thought I had good hands for playing the cello? Could my day have gotten any better? I couldn't believe Rostropovich had taken the time to talk to me and I couldn't wait to go to another live performance!
Fast forward to 2013, where I'm so lucky and proud to be a part of an industry that can provide experiences and performances for audiences of all ages. I hope that this Sunday at Loeb Playhouse, young cellists will be inspired by Yo-Yo Ma in the same way I was inspired by Mstislav Rostropovich more than 20 years ago.
Abby Eddy
Director of Marketing
Purdue Convocations