Student of the Week: Cody Rainwater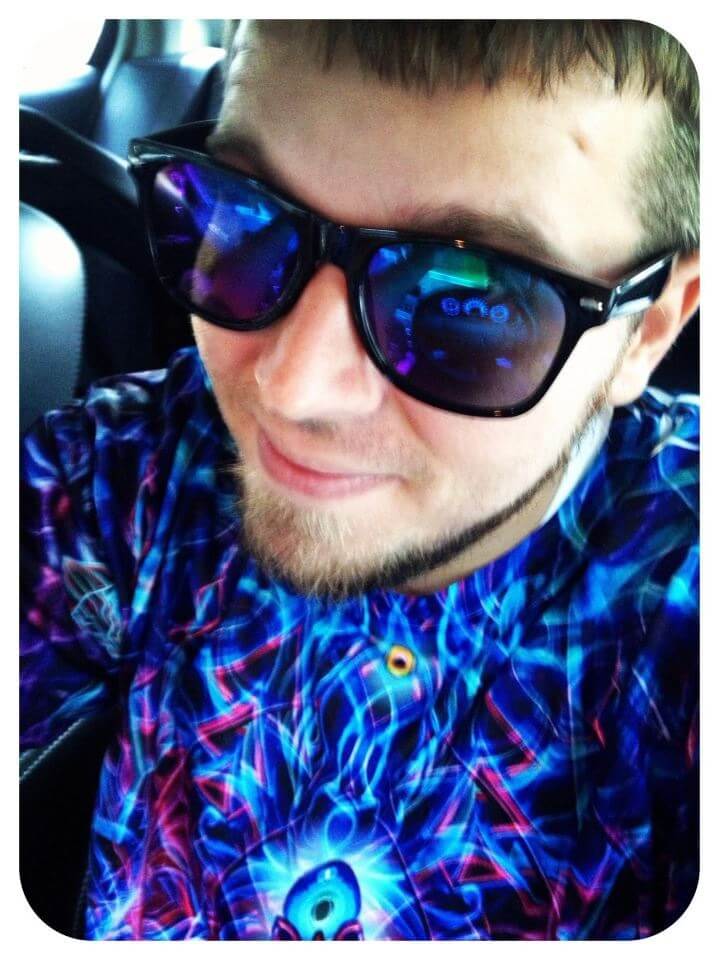 Name: Cody Rainwater
Major: Visual Communications Design
What You're Listening to Now: A lot of Pretty Lights, Gramatik, Paper Diamond, GRiZ, SAVOY, moe., Umphrey's McGee
Best Music Related Experience: A group of us were just talking today about the 1st time we saw Tom Petty at Deer Creek in 2005. It started pouring down rain, lightening and thundering really severely and frequently. The major storm just boosted the crowd's energy through the roof. Tom started to play Refugee and of course everyone is singing along. Well, about mid way through the song, the entire power goes out across Deer Creek, and I mean pitch black. This did not phase the crown one bit, and we kept singing the song at the top of our lungs. The power was out for most of the chorus, and towards the end of everyone singing the chorus, the power all returns at once and Tom and The Heartbreakers started right back into the song without missing a beat!! It was so amazing, and is by far the best concert experience I've had to this day. I got chills several times just writing this out, thinking back on that night. I even remember the year after that, seeing Petty again and he was telling the crowd how that was his most amazing experience he's every had, and how he had been telling everyone he knew that story all year.

Where Do You Go to Find Music: I think the best way to find new music is festivals. Hearing new artists in their raw form on stage is a great way to get an honest opinion of them. I know plenty of people who have hated certain artists until you drag them to a live concert and their opinion of them changes. Word of mouth is also a great way to discover new artists. People who love a certain artist that they're telling you about is the best way to sell you on that artist. They speak with great passion of them, making you want to see for yourself what all the hype is about.
What Makes a Good Concert and Why: A good concert, regardless of genre, rests a lot on the crowd in my opinion. A good stage production and energy from the artists is also very important. The best shows you will ever experience is when you have a good non-hateful and forgiving crowd along with a great show. I hate being at a concert with mean patrons, or the vibe is just really tense and/or not energetic at all. It can almost ruin a concert. I think it's important for everyone to try to get along with everyone at a concert and don't ruin other people's times by being a complete drunken mess or arguing over where you are going to stand. At the same time, remember to be forgiving of those who are a drunken mess or are power tripping over their spot. No need to escalate the situation. Everyone should be there to enjoy themselves.
Most Embarrassing Musician That You Enjoy: I hate to say it, but I love Kanye West's music. It's embarrassing to say because he is such an arrogant fool. I would never want to meet him, but I can't deny his soulful beats and sick lyrics. I will say that old Kanye West is magnitudes better than his new stuff. I like the soul beats, and recently his beats are starting to sound like the rest of hip hop.

What Was the Greatest Decade for Music and Why: To me, the 90's decade of music was the best. I'm pretty biased since this was the music that I grew up on, but no one can deny the talent of the grunge rockers like Blind Melon, Pearl Jam, Nirvana, Alice in Chains, Soundgarden, Foo Fighters, Collective Soul, Live, Red Hot Chili Peppers, Smashing Pumpkins, Bush, Stone Temple Pilots (and countless others). Not to mention all the good bands that weren't in the grunge category like Radiohead, Sublime, Counting Crows, Dave Matthews Band, Phish, moe., Umphrey's McGee, so on and so, I mean the list goes on and on. So many great acts that are still raging today got their big break in the 90's. It was a fantastic decade for music.