Staff Profiles: Lauren Miltenberger
Next up on our staff profiles is Lauren Miltenberger! 
What is your position at Convos?
I am the Marketing Associate. 
How long have you been at Convos?
I've been at Convos for a little over 1.5 years.
What is your favorite Convos performance of all time?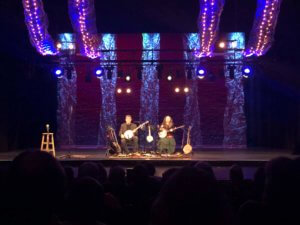 I loved Bela Fleck and Abigail Washburn's performance from our 2018-19 season. Everyone seemed to be in a trance as they listened; it was incredible.
What is your favorite memory from your time at Convos?
It would have to be a tie between Gabriel Royal's performance from 2018 and The Brother Brothers from this season. Getting to see both artists perform around campus and getting to watch people enjoying the performances is something I'll never forget. 
What album do you currently have on repeat?
I've been listening to Taylor Swift's Lover and Lukas Nelson & Promise of the Real's self-titled album. 
What is the best concert you've ever attended?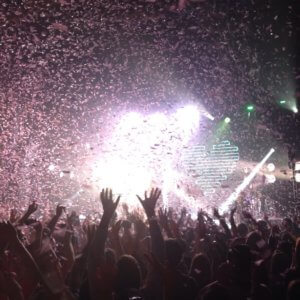 I saw Fitz & the Tantrums at the Riviera Theatre in Chicago in 2014. It's a small theatre, but the crowd was so energized and electric. I've never been to a concert like it before. 
What are three words that describe you?
Creative. Funny. Curious.
If you could pick anyone/any show to perform at Purdue, who/what would it be and why?
I had the chance to see Sleep No More while in New York City, and it was a such a unique and awesome performance piece. It would be so fun to see it at Purdue!