Staff Profile: Mike Armintrout
Next up in our staff profiles is Mike Armintrout!
What is your position at Convos?
I am the Senior Associate Director.
How long have you been at Convos?
I've been with Convos since June 2016. 
What is your favorite Convos performance of all time?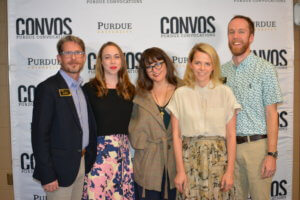 So many to choose from, and I can't select just one. How about a couple? I'm With Her and The Brother Brothers at Loeb Playhouse (November 2018), At the Illusionists Table at Marriott Hall (February 2018), One Small Step at Loeb Playhouse (November 2019), and NASSIM (November 2019).
What is your favorite memory from your time at Convos?
To this day I get the same feeling seeing and hearing the reactions from patrons after an event we have presented that deeply impacted them in some way, just as I did when I began my career presenting live events in college. The reaction from patrons at almost every performance I have been involved with at Convos makes all the hard work and sacrifice worthwhile.
What album do you currently have on repeat?
Caribou's most recent album, Suddenly.
What is the best concert you've ever attended?
Oh, man – that's a tough one. I'll change the word "best" to "most impactful" to me, and then still not be able to list one. But here's a manageable list: Pearl Jam at Soldier Field in Chicago (July 11, 1995). The Avett Brothers at the Canopy Club in Urbana, IL (February 28, 2008). Garth Brooks 'Ropin' The Wind Tour' at the Assembly Hall in Champaign, IL (September 11, 1992).
What are three words that describe you?
Dedicated. Passionate. Verbose.
If you could pick anyone or any show to perform at Purdue, who/what would it be and why?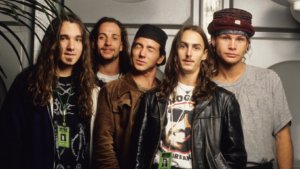 Pearl Jam back at Elliott Hall of Music (or even at Ross-Ade Stadium). First reason is because they are still my favorite band of all time, and second reason would be – why not?!?