Staff Profile: Kathy Dietz
Next up in our Staff Profile series is Kathy Dietz! 
What is your position at Convos?
I am the Director of Artist Relations and Operations.
How long have you been at Convos?
15+ years
What is your favorite Convos performance of all time?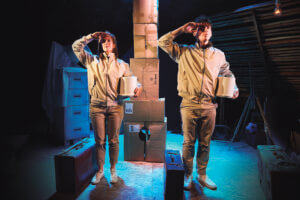 Casting Crowns, One Small Step, The Adventures of Alvin Sputnik: Deep Sea Explorer, and NASSIM.
What is your favorite memory from your time at Convos?
So many! Shopping at Target with Robin Williams, babysitting the kangaroo in the Vera Bradley bag for Jack Hanna, sheltering with Yo-Yo Ma and Kathryn Stott during one tornado warning and with the cast of Dirty Dancing during another, sharing a malt at Steak 'n Shake with Neil deGrasse Tyson, escorting Weird Al Yankovic to his local media interviews, serving as production assistant for Scott Silven during his performances of At The Illusionist's Table, and working backstage with the Dalai Lama!
What album do you currently have on repeat?
Back and forth between Herb Alpert and Paul Mauriat Pandora channels.
What is the best concert you've ever attended?
I saw Casting Crowns at Purdue (three times!).
What are three words that describe you?
Enthusiastic, empathetic, and efficient
If you could pick anyone or any show to perform at Purdue, who/what would it be and why?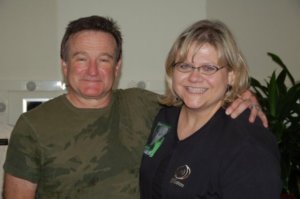 I wish Robin Williams was still with us and could return to Purdue. Enough said.