Staff Profile: Christy McCarter
What is your position at Convos?
I'm the Graduate Assistant, and I advise the Convos Volunteer Network.
How long have you been at Convos?
I've been here 2 years.
What is your favorite Convos performance of all time?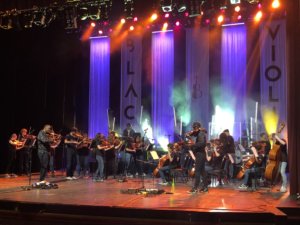 Black Violin! They had the entire audience on their feet, dancing along to a wildly wide range of genres.
What is your favorite memory from your time at Convos?
I love the P12 field-trips. Recently I got to pass around a light-up jellyfish during Erth's Prehistoric Aquarium Adventure; the kid's oohs and ahhs are always fantastic.
What album do you currently have on repeat?
The Birds of Prey soundtrack and Heart's Greatest Hits.
What is the best concert you've ever attended?
That's tough. Miranda Lambert at Ruoff (Indy) in 2019 or Pop Evil at Milwaukee's SummerFest in 2018.
What are three words that describe you?
Logical. Analytical. Passionate.
If you could pick anyone or any show to perform at Purdue, who/what would it be and why?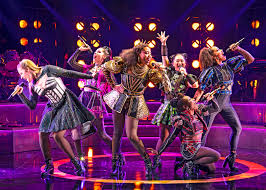 Six the Musical. The history nerd in me loves a good remake, and I can't pass up a female-driven power cast, all-female band, and catchy tunes.