Purdue Quidditch Team gets ready for 'Potted Potter'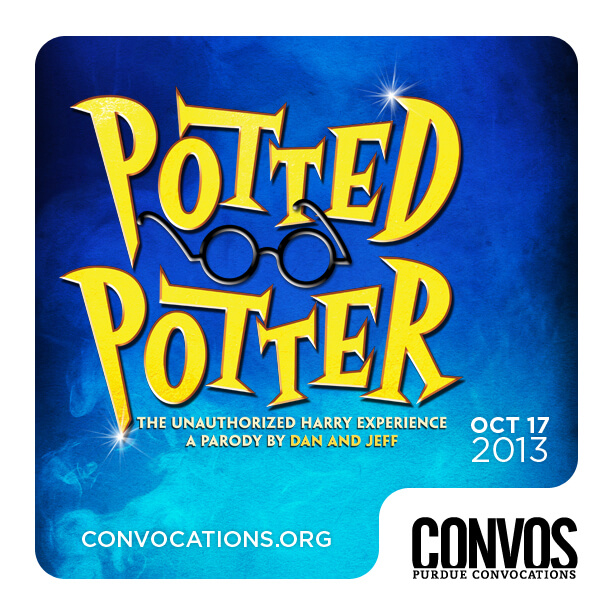 In celebration of the upcoming performances of "Potted Potter," the Purdue University Quidditch Team will host a series of matches from 6:15-7:15 p.m. Oct. 15 at the Wabash Field on campus. (Corner of State and McCormick.) The Purdue students and the general public are welcome to attend and participate in the matches.
"Potted Potter" will come to Purdue University's Loeb Playhouse at 7 and 9:30 p.m. Oct. 17. The performances are presented by Purdue Convocations.
"Potted Potter – The Unauthorized Harry Experience – a Parody by Dan and Jeff" takes on the challenge of condensing all seven Harry Potter books (and a real life game of Quidditch) into 70 minutes. Even if you don't know the difference between a horcrux and a Hufflepuff, Potted Potter will make you laugh. Created by two-time Olivier Award-nominated actors Daniel Clarkson and Jefferson Turner, "Potted Potter" is appropriate for ages 6 to Dumbledore (who is very old indeed).
Tickets are $38 for adults and $28 for those 18 years and younger, Purdue students and Ivy Tech Lafayette students. Tickets are available at the Elliott Hall and Stewart Center box offices at 765-494-3933, 800-914-SHOW or online through http://www.convocations.org.