Member of the Week: Jeremy Ehrlich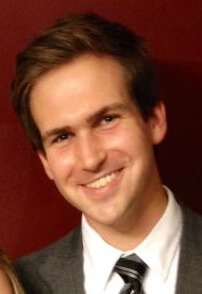 Name: Jeremy Ehrlich
Major: Civil Engineering
Greek/Club Affiliation: Chi Epsilon Civil Engineering Honors  Fraternity and Civil Engineering Student Ambassador
Position in the Student Concert Committee: President
What has the SCC done for you?: [It has] allowed me to meet other students who share my passion for music. [It has also] given me a voice in selecting which concerts come to campus. It's been a great experience.
Favorite Musician: Stevie Wonder
What You're Listening to Now: Long.Live.A$AP — Overall it is a really great album, especially considering it's A$AP Rocky's major label debut
Best Music Related Experience: Seeing Stevie Wonder followed by Jay-Z at Bonnaroo in 2010. Seeing Stevie walk on stage dressed in all white playing the keytar was surreal. And to follow that up I got to see Jay-Z. It was an amazing evening.
Where Do You Go to Find Music?: Consequenceofsound.net is a big one for me. It's like pitchfork except slightly less pretentious. And I stalk their Festival outlook for info about festival lineups.
What Makes a Good Concert and Why?: I feel like it's all about connecting. Whether you connect with a certain song lyric or with the people you are at the concert with you know that a concert is good if it made you feel better when you left than when you got there. Obviously the performance needs to be good, but a lot of the time I am more impressed when artists can really connect with their audience.