Meet the Members of SCC: David LaVanne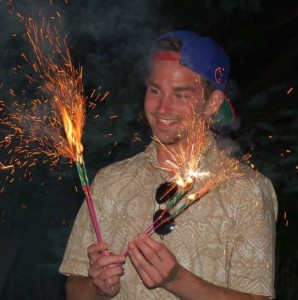 David LaVanne
Year: Junior
Major: Supply Chain Management Technology, Industrial Systems Technology, Theatre Design & Production
Position in SCC: President
Hometown: Lake Zurich, IL
Favorite SCC Memory: The opportunity to spray the crowd with gallons of paint at Life In Color 2014 remains my favorite SCC memory. Seeing the countless smiles amongst the sea of people and feeling the incredible energy at an SCC event gave me a whole new appreciation for live entertainment. It also reminded me of the huge impact the Student Concert Committee can have on Purdue's campus.
Favorite concert you've been to: Macklemore & Ryan Lewis – Purdue University
Favorite Musician: This question is not fair because I listen to everything.. but if I had to choose- Akon.
Favorite Song: "Same Love"- Macklemore & Ryan Lewis ft. Mary Lambert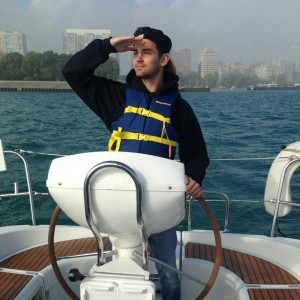 What do you love about SCC: It is a great liberty and responsibility to represent the musical tastes of the entire student body, but I have the pleasure of working with an incredible committee of fellow devoted students to achieve this common goal. The endless hours of work for each concert are immediately blotted out when I witness a singular event bring the Purdue community together. The people I have met, experiences I have gained, and outrageous amounts of fun I have had is what I love about SCC.
What is one of your favorite songs to jam out to that you wouldn't want other people knowing about?: The entire Lion King soundtrack… that's not much of a secret though..
More about Purdue Student Concert Committee
Student Concert Committee is the application and interview based organization that brings popular entertainment right to campus for Purdue students. The 16 member team experiences the equivalent of an internship in the entertainment industry, planning and marketing for concerts and working with artist. This new bi-weekly feature gives you a closer look into the faces behind the team.