LIFE IN COLOR TICKET REMINDER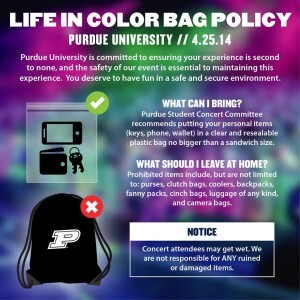 PRINT YOUR TICKETS EARLY!
Due to technical maintenance required by the location of the event, you will 
NOT
 be able to print your tickets after 2:00pm the day of the show.
After 2:00pm, un-printed tickets will be available at the Stewart Center box office from 2:00pm-4:30pm. If you have not printed/picked up your tickets by 4:30pm, please proceed to the Co-Rec Parking Lot where there will be Box Office representatives who can assist you.
Thank you and we look forward to seeing you at the show!