Kevin Locke visits South Newton Elementary
South Newton Middle School and Elementary students were eager audience members and hoop dancing participants in two school performances by Kevin Locke, a Lakota flute player and Hoop Dancer. Locke is known throughout the world as a visionary Hoop Dancer, the preeminent player of the indigenous Northern Plains flute, a traditional storyteller, cultural ambassador, recording artist, and educator. Touring for more than four decades, Locke has performed and lectured in over 80 countries.
"Kevin hoop danced for us! I like him" – Addyson, 1st grader at South Newton Elementary
At Newton County, students heard a flag song greeting played on the flute, learned greetings in a variety of Native languages, and learned some Native sign language. Locke told the legend of the Native American flute–how a hunter came upon a dead branch hollowed by termites on which a woodpecker tapped his beak to create holes. When the wind passed through the hollow branch, it created a haunting melody.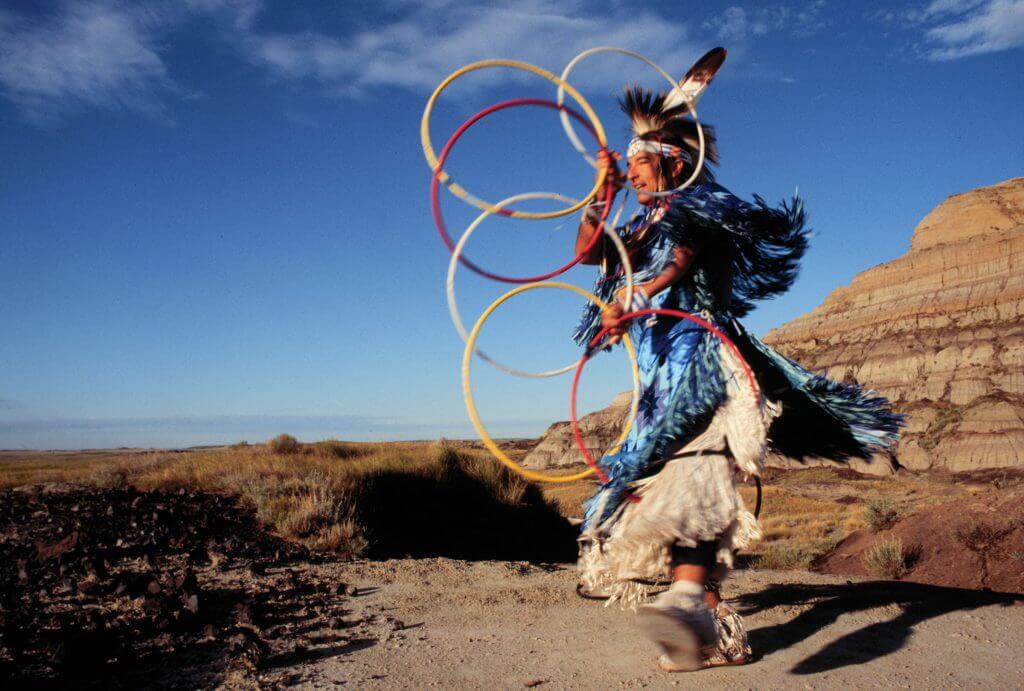 After hearing a variety of flute songs, students were delighted to learn about hoops and their reflection of the phenomenon of occurrences in nature like the lunar cycle. As Locke began dancing with the hoops, students commented, "that's so cool!" and "wow, how is he doing that?" Middle school students gave Locke two spontaneous standing ovations during his hoop dancing performance.
At the end of his performance, teachers selected students to participate in a hoop dancing demonstration. The students and teachers were amazed at the shapes the hoops could take and the skillful ways Locke could maneuver and interlock them while dancing. The excitement of the performance spilled over into the remainder of the afternoon. Students had renewed interest in the hula hoops at recess. First grade students wrote about the performance in their journals and wrote Locke letters thanking him for his performance.
Kevin Locke's performances at South Newton Middle and Elementary were made possible through generous yearly support from Wilson Industrial Sales. Their annual giving, established in 2004, allows Newton County students to receive ticket and transportation scholarships to visit Purdue to see daytime matinee performances and allows for in-school performances such as these performances by Kevin Locke.
Locke continues his multi-day residency at Purdue and area schools Thursday evening. A free public performance will take place at the Honors College Honors Hall on Thursday, at 7 PM.
Reserve a seat for Kevin Locke's performance