Intern Profiles – Meet Katherine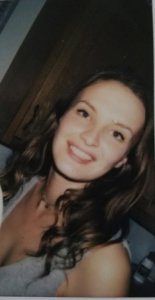 Today, we have the opportunity to meet one of our production interns – Katherine! She is a senior studying marketing in the Krannert School of Management. Outside of working for Convos, she is an active member of Student Concert Committee. In her free time she loves exercising, going to concerts, and listening to music.
What does a typical day on the job look like for you?
If it is a show day, my day will typically include being a runner – giving rides to the members of the artist's team, or driving to pick up things we need. I also assist with setting up the artist accommodations, and cleaning it up once the show is over. Other than that, it is all about being ready to help in any way I can.
What is your favorite part of working for Convos?
My favorite thing probably has to be getting to meet people who work in the music industry. Every now and then, I get a chance to talk with them about their experiences. It is very valuable to me, because I want to work in the music industry after college.
If you could bring any act to Purdue, who would you bring?
If I could bring any act to Purdue, it would be The Internet. The Internet is an urban contemporary R&B/Neo-soul/funk band, and they are a part of Tyler the Creator's Odd Future project. They are such an interesting and unique band, and they are essentially the paving the road for the future of soul.
Which past Convos shows do you wish you could have attended?
I wish I had attended some of the musicals. It was been so long since I have sat down and watched one. I miss it!
What is your favorite concert you have attended in your lifetime?
My favorite concert ever was probably the Kendrick Lamar Championship Tour, at The Forum in Inglewood, California. Not only did I get to see Kendrick, but also SZA and School Boy Q. It was amazing to hear so many huge songs in person.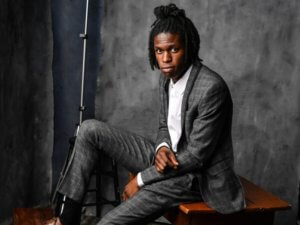 Have you ever met a famous person? If so, who?
Not directly, but I saw Sofia Vergara at a restaurant in Hollywood!
What album is on repeat for you lately?
The album on repeat for me right now is Daniel Caesar's latest album FRONTAL LOBE MUZIK. It's amazing.
If you were a famous person, what would you be famous for?
I would be famous for being an entrepreneur. I've definitely daydreamed about being on the cover of Forbes magazine for starting my own Talent Buying company.
If you had to pick a song that describes your life, what would it be?
"After the Storm" by Tyler the Creator and Kali Uchis! 🙂 It's all about overcoming challenges and being optimistic about the future.
What's your favorite Broadway/theatre/musical?
In the Heights. It's a Lin Manuel Miranda show (actually his first rap musical) and it is totally underrated!
What is your dream job following graduation?
To work in A&R at a label like Universal Music. Or to run the marketing campaigns for a promotional company like AEG.