Intern Profiles – Meet Jordan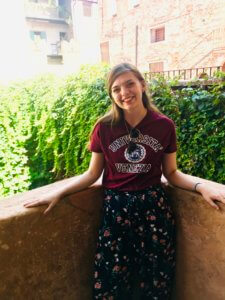 We are taking time to introduce you to our interns for the 2019-2020 school year. First, we have one of our marketing interns – Jordan! She is a senior studying public relations and strategic communication with a minor in global studies. Outside of working at Convos, she is an active member of Boiler Communication, PRSSA, and Higher Ground Dance Company. In her free time she enjoys singing, working with kids and teenagers, traveling, teaching dance, and journaling.
What does a typical day on the job look like for you?
As a marketing intern, I write blog posts promoting our upcoming shows and events. I also create and schedule a lot of our social media content. I do some minimal graphic design work and help with shows. 
What is your favorite part of working for Convos?
I enjoy creating social media campaigns to promote a show and analyzing our analytics.
If you could bring any act to Purdue, who would you bring?
I have wanted to see Paramore live since I was in middle school. I'd love to see Hailey Williams live!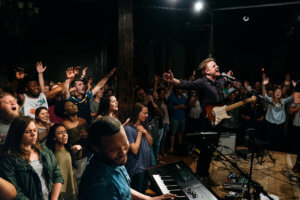 Which show from Convos in the past do you wish you could have attended?
Lady Gaga! It was far before my time at Purdue, but I have always been fascinated by her.
What is your favorite concert you have attended in your lifetime?
In 2017, I attended United Pursuit's Reunion which was a combination of a music festival and faith retreat. We camped out at Johnny Cash's old farm in Nashville for 4 days. United Pursuit played everyday and I fell in love with their Tell All My Friends album. I also love to sprinkle into conversation that I have seen Hilary Duff and the Cheetah Girls live.
Have you ever met a famous person? If so, who?
I have met Josh Garrels, Will Reagan, and Trey Kennedy.
What album is on repeat for you these days?
Jesus is King by Kanye West and House on a Hill by Amanda Lindsey Cook.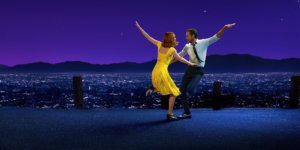 If you were a famous person, what would you be famous for?
I think I would be a singer and public speaker/motivator.
If you had to pick a song that describes your life, what would it be?
"Awakening" by Amanda Lindsey Cook
What's your favorite broadway/theatre/musical? 
My favorite movie that is a musical is La La Land. I have loved the music of The Phantom of the Opera since I was nine years old, and the story always haunts me.
What is your dream job following graduation?
I want to move overseas and do ministry and PR work!