Intern Profile: Tressa Janes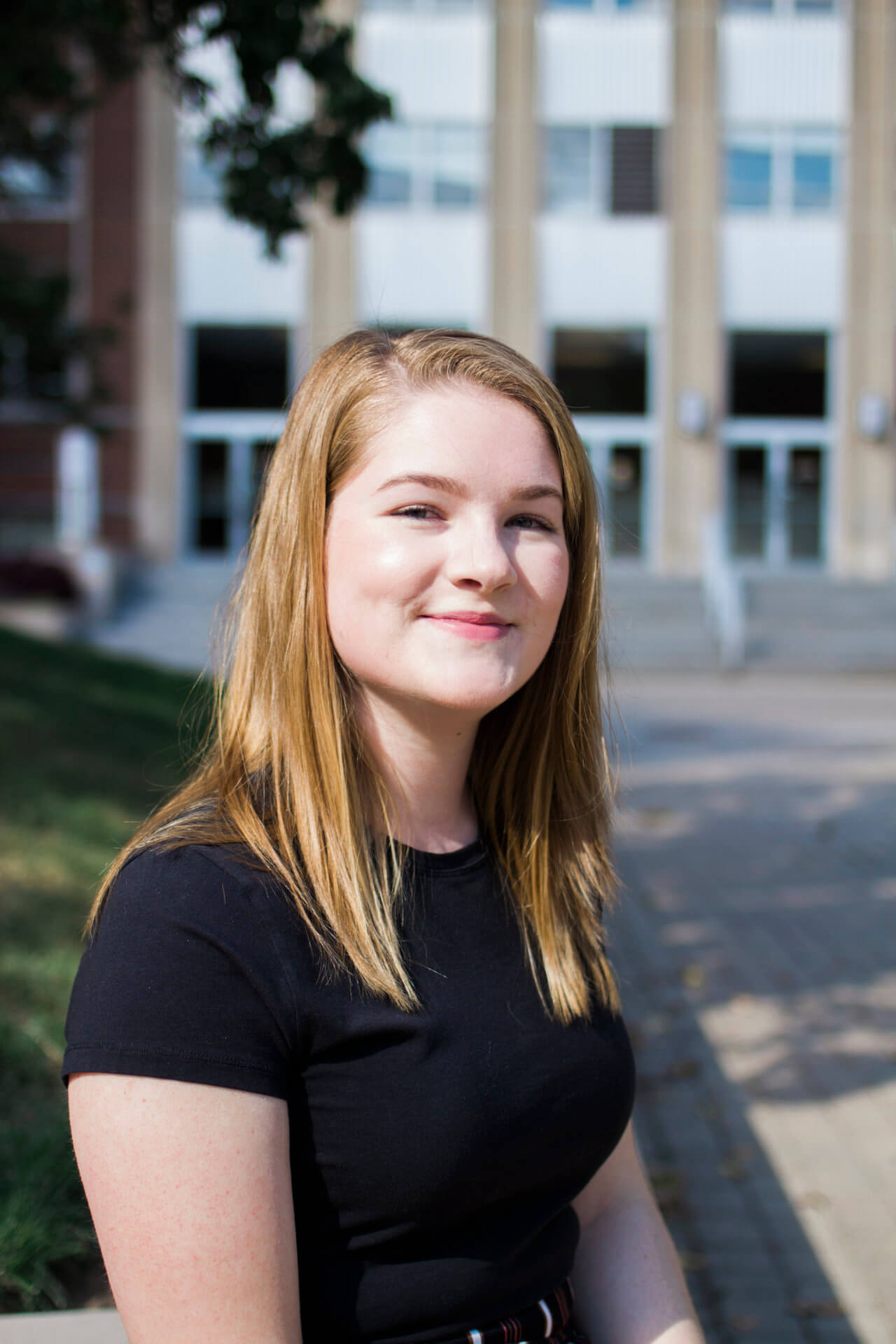 *waves* Hi! My name is Tressa and I am a senior at Purdue studying Visual Communications Design and Art History.
What do you do when you're not at work?
I love baking layered cakes, meeting up with people for coffee, and growing small plants.
How long have you been with Convocations?
I've been working with Convos as their Design Intern since last year and truly enjoy working with such an energetic and caring team.
Do you have a favorite Convocations show you've been to?
My favorite Convos show was Diavolo: L.O.S.T.— a group that defies traditional dance and gravity. Designing the poster for that show was my very first project, and is still one of my favorites. 
What were some of your other favorite projects?
My other favorite Convos projects include creating a new logo for Global Fest, and designing donuts visuals for a Greyhouse provided break during Purdue's Day of Giving.
What are your future plans?
I will be graduating this next spring, so the current plan for the future is to work at a design agency in a city with at least two art museums, great coffee, and a restaurant that stands up to the quality of Milktooth in Indianapolis. I also plan to pick up reading again!
What have you been listening to lately?
Lately, I have been binge listening to Joji, Bryce Vine and Lauren Daigle.
And if you could bring any artist or show to Purdue, who would you bring?
Choosing a one show or artist to bring to Purdue is quite difficult so I am splitting them up into categories: For my Broadway show I would choose Wicked, for artist it would have to be either The Weeknd or Halsey, my artist from the past would be Nina Simone, and for podcast I'd choose Stuff You Should Know, which is my favorite to listen to when walking around campus.
Finally, what advice do you have for future students in your shoes?
My advice to for future interns would be to go to as many Convos shows as possible. Make sure to pick one show to go to with the other interns that you all would not have usually chosen to see!