Harlem 100: Artists that Steered the Harlem Renaissance
The Harlem Renaissance introduced America to a new style of music, dance and a way of life. It represented expression for Civil Rights in America through the arts. Harlem 100 brings together Michael Mwenso and The Shakes, Vuyo Sotashe, Brianna Thomas and tap dancer Michela Marino Lerman, to celebrate the 100th anniversary of the Harlem Renaissance. Today we are acknowledging some of the artists' music that will be featured in Harlem 100.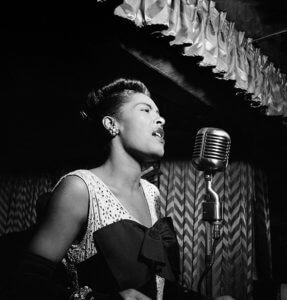 Billie Holiday: Nicknamed "Lady Day", Billie Holiday started singing in night clubs in Harlem. After being heard there she was signed to a record label. She is considered iconic and known for wearing gardenias in her hair and tilting her head back while she sang. Her music has been legendary throughout the United States. Check out her songs "Lady Sings the Blues", "Strange Fruit" and "God Bless the Child."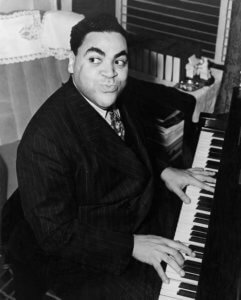 Fats Waller: Thomas Wright "Fats" Waller is known for laying the framework for modern jazz piano in the Harlem movement. He is one of the best jazz pianists and one of the leaders of the Harlem Era. He was very successful in the United States and Europe. He is known for the songs "Ain't Misbehavin'" and "HoneySuckle Rose."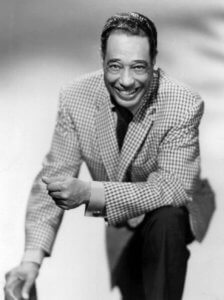 Duke Ellington: Given the nickname "Duke" in elementary school, Duke Ellington was a pivotal person in the history of jazz. He had written over 1000 compositions. He started learning the piano at only 7 years old and his career spanned over six decades. One of his final three performances was at Purdue University's Elliott Hall of Music on March 21, 1973.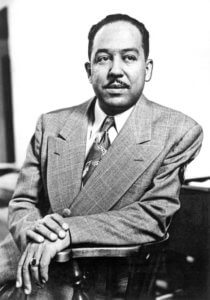 Langston Hughes: Hughes was a poet, social activist, novelist, playwright and columnist in Joplin, Missouri. He was a leader of the Harlem Renaissance and known for writing about the period as "When Harlem was in Vogue." He used his writings to illustrate what life was like for the working class African-American. The lives he portrayed their lives as full of struggle, joy, laughter and music.
Check out this playlist which features the artists to which we pay homage to in Harlem 100.
 Harlem 100 will be performing at Loeb Playhouse, Friday, November 1 at 8:00 PM. Tickets are $24 – $30. A pre-show talk will be available with Dr. Cornelius Bynum, an Associate Professor in the Department of History, for a discussion about the evening's performance. The pre-show talk will be at 7PM in Stewart Center 310.