Friends Friday: Natasha Duncan
Welcome to Friends Friday! While we are all trying to "flatten the curve" we wanted to highlight different Friends of Convos. In case you're not aware, Friends of Convos is an influential group of arts supporters who bring world-class performances to our community! Each year, they help bring performances to our community and subsidize tickets for seniors, Purdue students, and P-12 students.
Learn More: https://live-convocations.pantheonsite.io/friends/
This week we're highlighting Friend of Convos and Friends Advisory Board member Natasha Duncan!
Introduce Yourself!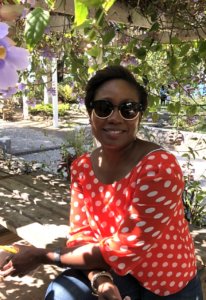 Hello everyone! I'm Natasha Duncan, a clinical associate professor and associate dean for international education and affairs in the Honors College at Purdue University. My academic background is in political science, specifically international relations. I joined the Convos Friends Advisory Board in the spring of 2017.
How has your experience in our community been impacted by Convos? 
One of the most important things I value in a community is access to the arts and culture. Convos has provided what I consider much-needed sustenance in this regard. The range of performances not only improves my experiences socially but also my teaching. I look forward to taking my students to shows that enrich their learning and enhance their personal development.  
How did you become a Friend? 
Convos, by the very nature of its work, does a great service to our community. Being a Friend means that I can support this work that will uplift my community in turn.
What was your favorite show from a past Convos season and why?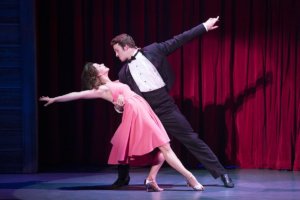 I really like the movie Dirty Dancing. When the Broadway musical came to Purdue, I was elated! I thoroughly enjoyed the show too.
What's the first thing you'll do after the quarantine is over?
I'm a foodie, so I eagerly look forward to the reopening of restaurants! As soon as that happens, I plan to show up at my favorite restaurant with a fork in hand ☺
Friends Advisory Board
The Friends Advisory Board is a group of 18 volunteers who represent the diverse and culturally rich interests of the Friends of Convocations. This dynamic group assists with programs and projects that further the mission of Convos. We are currently in our nominations process, and we are looking for current Friends of Convocations who would like to be more involved. To nominate yourself or a Friend, click here.