Friends Friday: Dawn Ogas
Welcome to Friends Friday! While we are all trying to "flatten the curve" we wanted to highlight different Friends of Convos. In case you're not aware, Friends of Convos is an influential group of arts supporters who bring world-class performances to our community! Each year, they help bring performances to our community and subsidize tickets for seniors, Purdue students, and P-12 students.
Learn More: https://live-convocations.pantheonsite.io/friends/
This week we're highlighting Friend of Convos Dawn Ogas!
Introduce Yourself!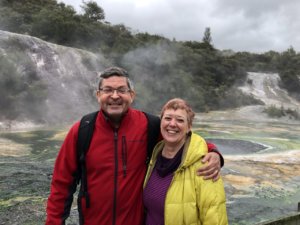 My name is Dawn Ogas, and I have lived in West Lafayette since 1998. I grew up in the Detroit area, earned my BS in Computer Science at Wayne State University, then lived in Cincinnati, Rome, and San Francisco.  Living in big cities, I frequently enjoyed great museums, theatre, concerts (both classical and contemporary), and college and professional sporting events.
How has your experience in our community been impacted by Convos? 
Being able to see the outstanding dance, theatre, and musical performances presented by Convos, within walking distance of my home, has been a great benefit of moving to West Lafayette. I have also been able to introduce my children to a huge variety of incredible artists and art forms from around the world.
How did you become a Friend? 
After attending Convos events for several years, friends of ours pointed out that the amount it costs to support the Friends is more than made up by the discounts we were receiving for the Pick 5. An additional benefit of being a Friend is getting early access to tickets and great seats. Becoming a Friend of Convos was one of my family's best decisions!
What was your favorite show this season and why?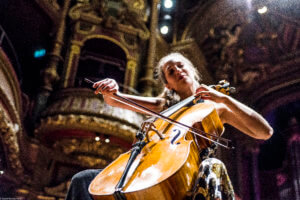 The two shows that I enjoyed the most this season were Camille Thomas (cello) accompanied by Julien Brocal (piano) and the Akademie Fur Alte Musik Berlin. These two concerts especially highlighted the variety of classical music ensembles Convos presents which often feature uncommon and intriguing instruments. 
Who would you love to see perform at a Convos event?
2CELLOS – I was introduced to this group by my cello-playing daughter.  Similar to a previous Convos concert Black Violin, this group takes classical instruments to a fun, contemporary level!
Friends Advisory Board
The Friends Advisory Board is a group of 18 volunteers who represent the diverse and culturally rich interests of the Friends of Convocations. This dynamic group assists with programs and projects that further the mission of Convos. We are currently in our nominations process, and we are looking for current Friends of Convocations who would like to be more involved. To nominate yourself or a Friend, click here.