Friends Friday: Vince Sitterding
Welcome to Friends Friday! While we are all trying to "flatten the curve" we wanted to highlight different Friends of Convos. In case you're not aware, Friends of Convos is an influential group of arts supporters who bring world-class performances to our community! Each year, they help bring performances to our community and subsidize tickets for seniors, Purdue students, and P-12 students.
Learn More: https://live-convocations.pantheonsite.io/friends/
Our first Friends Friday feature is Vince Sitterding!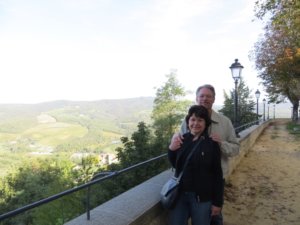 What has been your favorite show this season and why? 
It's hard to identify just one show because of the diversity of content, but we both really enjoyed NASSIM. The creativity of the artist, and story he portrayed was amazing. It didn't hurt that the venue made the whole production seem more personal. But we also thought Walk On was very well done, good acting and again, great story.
Do you have a favorite show, or type of show, from any other seasons? 
There have been so many great Convos experiences over the years. We're still talking about At the Illusionist's Table and one from several years ago that still sticks in my mind was Avenue Q. I'm still laughing. Again, we like the diversity offered and try to take advantage of that, but we can say that the "smaller venue" type of shows, whether they have come from Scotland's Fringe Festival or NYC, have always been highly entertaining and fulfilling.
How has Convos impacted you? 
Purdue Convocations add so much to the arts and culture of our community. It has given us an opportunity to experience things that we might not have otherwise made the effort to see. An example would be chamber music. Neither of us had much exposure to this type of music, but took advantage of a Convos strings offering many years ago and found out how enjoyable these are. Now they are always on our list to attend.
Why did you decide to start giving to Convos?
For starters, we wanted to be a part of the community that helps the arts thrive here. The truth is, bringing the kind of world class talent to a community our size is expensive and it takes financial support to get it here. That, plus the people you get to mingle with is pretty wonderful too.