Folk music sheds light on Great Depression in Kannapolis
Laid low by the Great Depression, portrait photographer H. Lee Waters invested in a movie camera. From 1936 to 1942, he filmed Movies of Local People—a collection of silent vignettes showcasing everyday life across 118 towns in Tennessee, Virginia, and the Carolinas.
Waters then screened his footage at local theaters, his subjects sharing silver screens with their matinee idols. In a corner of America largely unaware of what it meant to be filmed, people regarded Waters' camera guilelessly and truthfully with gazes of hardship and despair, but also joy and determination. Kannapolis: A Moving Portrait finds acclaimed composer, vocalist, and violinist Jenny Scheinman further exploring their inner thoughts through music. Scheinman's original score of folk songs and field sounds is performed live over Waters' footage, masterfully reassembled by film director Finn Taylor (Cherish). Cut to match the performance, the film's subjects seemingly move to the music played by Scheinman, multi-instrumentalist Robbie Gjersoe, and Midwest folk-scene statesman Robbie Fulks (who has played numerous Friends of Bob shows in Lafayette).
Complementing her stellar solo career, Scheinman has collaborated with Bono, Lou Reed, Ani DiFranco, and Aretha Franklin. She also performed alongside Bill Frisell at Purdue in 2010 for Frisell's Disfarmer Project, a roots-music response to images of America's past. Kannapolis similarly eschews nostalgic sentiment for realistic resonance of human resilience and triumph, however minimal or momentary. Waters' rich artifact of American cinema and Scheinman's musical ingenuity embody the City of Looms, a nickname for the titular North Carolina city.  Kannapolis presents Depression-era America as an intricate assembly of different fabrics woven into a beautiful pattern of personalities, passions, and perspectives.
Kannapolis: A Moving Portrait was commissioned by Duke Performances at Duke University. The piece premiered at Duke's Reynolds Industries Theater on Friday, March 20, 2015.
Kannapolis: A Moving Portrait was made possible, in part, with an award from the National Endowment for the Arts; a grant from The Mary Duke Biddle Foundation; a grant from New Music USA; a Visiting Artist Grant from the Council for the Arts, Office of the Provost, Duke University; support from the Archive of Documentary Arts at the David M. Rubenstein Rare Book and Manuscript Library at Duke University; and a gift from Neil D. Karbank.
https://live-convocations.pantheonsite.io/event/kannapolis-a-moving-portrait/
Similar to Jenny Scheinman
Jayme Stone, Brittany Haas, Harpeth Rising, Carolina Chocolate Drops
Jenny Scheinman's Collaborators
Bill Frisell, Lucinda Williams, Lou Reed, Ani DiFranco
Did You Know?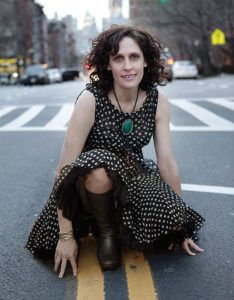 Jenny Scheinman is the granddaughter of Telford Taylor, chief prosecutor at the United States war trials at Nuremberg. Taylor inspired the character of Tad Lawson in L.A. Theatre Works' Judgment at Nuremberg, presented by Purdue Convocations on Oct. 18-19, 2016.