Fast 5: Annie
Here are 5 quick facts to get you ready to travel down "Easy Street" with 'Annie!'
Annie is based on a comic strip
The musical is based on cartoonist Harold Gray's popular comic strip, "Little Orphan Annie." The strip premiered in the 1920s in the New York Daily News, and became one of the most widely read strips in the '30s and '40s.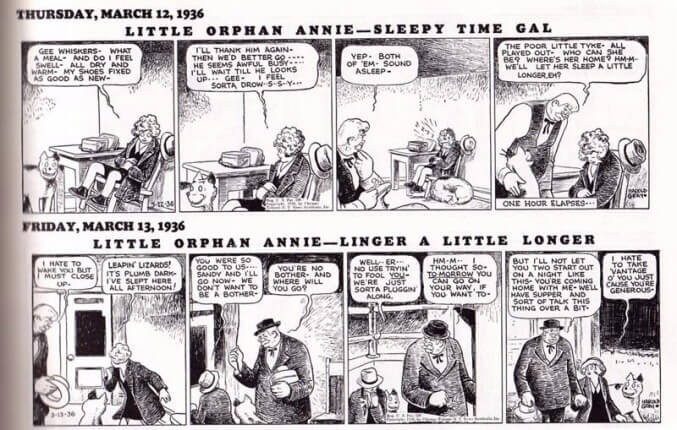 Annie debuted on Broadway in 1977
The original Broadway production started in 1977 and ran at the Alvin Theatre (now the Neil Simon Theatre) for 2,377 performances over nearly 6 years and won 7 Tony Awards®, including Best Musical, Best Book of a Musical, Best Choreography, and Best Scenic Design.
Annie was a feature film with Carol Burnett and Tim Curry
Annie was first made into a feature film in 1982. It was sold to Columbia pictures for $9.5 million, which represented the biggest sale in theatre history at the time, exceeding the $6 million price-tag on "A Chorus Line." The cast included Albert Finney as Oliver "Daddy" Warbucks, Carol Burnett as Miss Hannigan, Bernadette Peters as Lily St. Regis, Tim Curry as Rooster Hannigan, and Aileen Quinn as the titular Annie.
Chances are, Annie is playing at a high school near you
It's estimated by "The New York Times" that the show is produced anywhere between 700 and 900 times each year in the U.S. by high school and community productions, among others.
Broadway loves Annie
As of now, Annie is one of the top 25 longest-running American musicals in Broadway history. Annie has been translated into 28 languages around the world and has played in 34 different countries.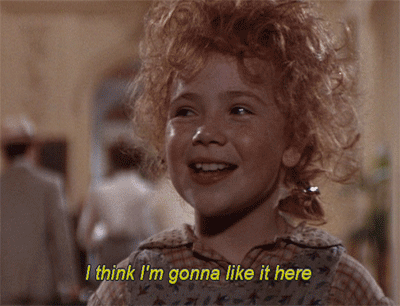 Don't miss Annie's triumphant return to Elliott Hall of Music on Thursday, February 11th!
Annie / Thursday, February 11 / Elliott Hall of Music / 7:00 pm