Fast 5: '42nd Street'
Here are 5 quick facts to get you ready to "come and meet those dancing feet" down on 42nd Street!
It started out as a feature film
In 1933, director Lloyd Bacon and choreographer Busby Berkeley brought author Bradford Ropes' 1932 novel to life. Berkeley directed the musical numbers while Harry Warren wrote their music and Al Dubin wrote the lyrics.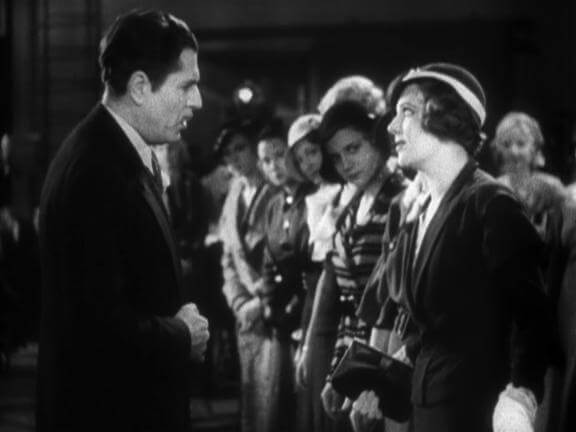 It's been performed many times
42nd Street is currently the 14th longest-running musical in history. It opened on August 25, 1980 and ran until January 8, 1989, for a total of 3,486 performances and won 2 Tony Awards® in 1981 for Best Musical and Best Choreography.
The musical extravaganza was revived in 2001
The show was performed 1,524 times at the Ford Center for the Performing Arts after it was revived on Broadway. At the 55th annual Tony Awards® the cast performed the toe-tapping opening musical number, "We're In the Money." The revival also won 2 Tony Awards® at the ceremony that year for Best Musical Revival and Best Leading Actress.
https://www.youtube.com/watch?v=JzBVe3wvJcU
New songs were created for the stage version of the show
While the Broadway version of 42nd Street was adapted from the 1933 screenplay, only 4 songs that are performed in the show were originally written for the film version: 42nd Street, You're Getting to Be a Habit With Me, Young and Healthy, and Shuffle Off to Buffalo.
The 1933 film will be remembered forever
It was nominated at the 6th annual Academy Awards for Best Picture (known as "Outstanding Picture" back then). In 1998 the Library of Congress selected the film to be preserved in the United States National Film Registry for being "culturally historically, or aesthetically significant." Additionally, the American Film Institute ranked it as the 13th best musical.
Don't miss the quintessential backstage musical-comedy classic, 42nd Street, at Elliott Hall of Music on Thursday, March 3rd!
42nd Street / Thursday, March 3 / Elliott Hall of Music / 7:30 pm