Drum Roll Please! … Life in Color is Coming to Purdue!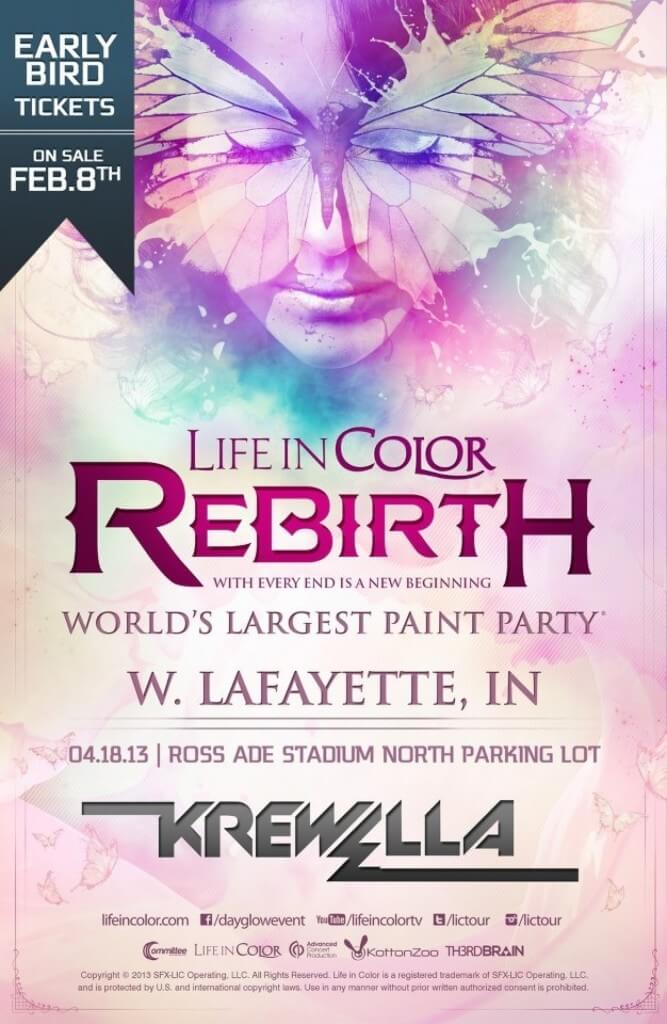 You asked the SCC for something different? Well we brought it and it comes with paint. Life in Color featuring Krewella is coming to Purdue on April 18th, 2013.
This unique event blends paint and music to make an unforgettable live show. Let's not forget that the SCC has pulled out all the stops and will be hosting this show outside — (that's right, outside!) the Thursday before Grand Prix weekend. As Boilermakers, we sure know how to start off with a bang!
Not sure what Life in Color is? Watch this:
http://youtu.be/nvpSOFQcp1c
Not sure who Krewella is? Watch this:
Don't forget to keep checking our blog www.convocations.org/blog for more information