Director's Notes for the 2016-17 Season
When the house lights dim and the curtain rises, you have great expectations for the experience that's about to happen. At Purdue Convocations, we share that anticipation, as well, but our expectations extend beyond stage. We have established an ambitious perspective on our role to present, convene, and create discourse at an institution driven by discovery, learning, and engagement. Completed assignments and experiments are hardly the sole outcomes of the work accomplished in classrooms and laboratories. Similarly, we know what transpires on our stages is but one vital component of the cultural ecology we cultivate.
Process matters. Discourse enlightens.
This is why Purdue Convocations continues to curate richly textured seasons filled not only with extraordinary performances and expressions, but also in-depth investigations of the artistic process, opportunities to gather and discuss, and powerful alliances with our valued partners on campus and in the community. Together, this renders what we do ever more interesting and exciting beyond the considerable pleasures of pure performance.
The simple definition of our vision for selecting events goes like this:
Catalyze the curriculum
Energize the community
Distinguish the institution
This makes our endeavors as stimulating and exciting for us as they are for you, and we welcome you to help us continue our growth as that ambitious organization you've come to know and love. You can learn more about the Convocations vision—and opportunities for you to support it—on page 43.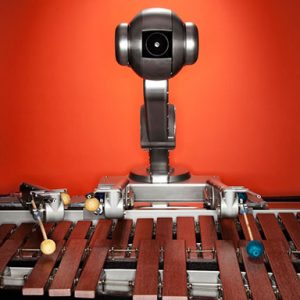 For our 2016-17 season, we again offer an incredibly diverse array of platforms and partnerships—ranging from our Innovator-In-Residence, Professor Gil Weinberg from Georgia Tech, who brings the artificial intelligence-driven improvising robots of Shimon Robot and Friends, to a conversation about the composition and character of the American ideal as seen through the eyes of renowned documentary filmmaker Ken Burns. Our Moving Images platform itself includes a compelling investigation of powerful images and ideas that have shaped culture and society. Other key partnerships include:
The Confucius Institute at Purdue, with whom we'll host the Shanghai Jingyu Theatre Company for a Peking Opera-style re-imagination of William Shakespeare's Hamlet, titled The Revenge of Prince Zi Dan.
Information Technology at Purdue (ITaP) for the third edition of the engrossing Dawn or Doom symposium. It features a keynote from celebrated author Dave Eggers, whose acclaimed 2013 novel The Circle addressed the anxieties of advancing technology.
The cast, crew, and creative braintrust for the touring Broadway production of Dirty Dancing, who will establish a two-week technical residency at Purdue as they launch this year's North American tour of the show from the Elliott Hall of Music.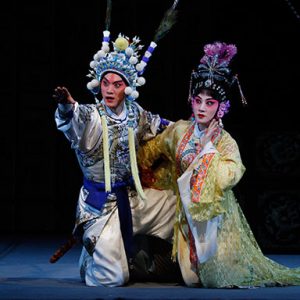 From world-class artists to immersive learning experiences, all of this work is made possible by the generous support of the Friends of Convocations and our corporate, campus, and community partners. It may perhaps surprise you to learn that ticket sales cover only 60% of expenses incurred to present our powerful and engaging work. We could simply raise prices or program only offerings with maximum commercial viability. But we would then eliminate the comprehensive impact Purdue Convocations makes on our shared living and learning community.
To those of you already in our valued circle of support, I again offer you our sincere thanks and appreciation.
To those of you inspired by our vision and scope of service, it would be our honor to welcome your new or enhanced support to lift us to even greater heights.
Welcome to our 2016-17 season…and our creative community!
-Todd Wetzel, Executive Director, Purdue Convocations