Celebrate the Chinese New Year at Purdue
Join us Saturday, January 30th in the PMU Ballrooms for a performance by 21-year-old bayan (chromatic accordion) virtuoso Tian Jianan.
On Monday, February 8th the Confucius Institute will be hosting an all-campus Chinese New Year reception in the PMU South Ballroom to celebrate the Year of the Monkey. This event is free and open to the public, with food, music, dragon dances, and traditional and children's songs.
In addition to events taking place on campus, here are some recipes to help you celebrate the Chinese New Year at home.
Recipe Ideas
If there is one thing that stands out during the Chinese New Year holiday, it would have to be the food. The food is not only delicious, but each food consumed holds a different meaning and significance for the year ahead:
Baked Chinese New Year Cake
-Safety & Good Fortune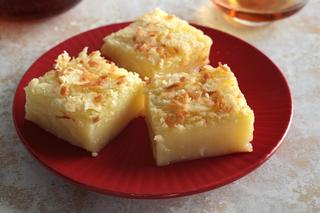 From Chowhound:
In Mandarin, the Chinese New Year cake is known as "nian gao," which means "higher year." According to tradition, if you eat a piece of this cake (which has a similar texture to mochi), your luck is supposed to improve in the coming year.
Dumplings
-Togetherness and Reunion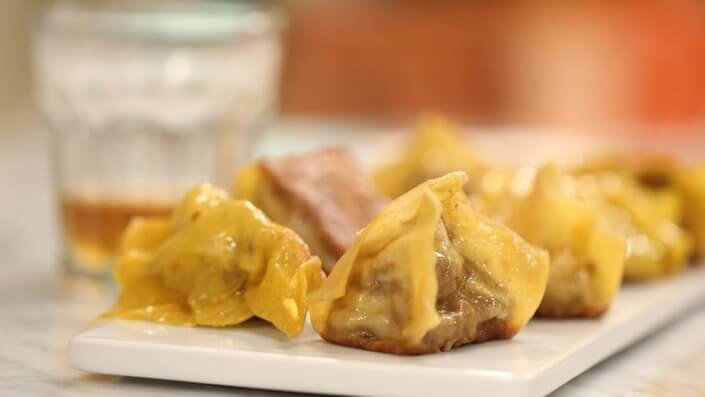 From Food Network:
This recipe will yield about 35-40 dumplings, and they take a little over an hour to make. These can be tricky to fold up just right, but the recipe also provides a quick video that, with a little practice, will have your dumplings looking flawless in no time.
Spring Rolls
-Wealth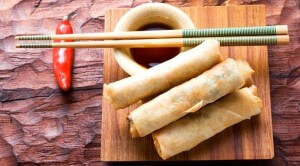 From Fine Dining Lovers:
These gold bar-sharped spring rolls require less than 10 ingredients to make. While it may seem a little overwhelming or complicated to get them into just the right shape, this recipe provides you with a handy step-by-step instruction guide on how to roll them perfectly.
Noodles
-Long life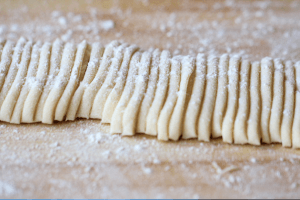 From China Sichuan Food:
A staple of many Chinese dishes, now you can make your own noodles from the comfort of your own kitchen. There's a clear step-by-step guide on how to get perfect noodles. It may take some doing to get them to come out just right, but the outcome will be worth it.
Don't miss Tian Jianan on Saturday, January 30 as part of the Chinese New Year Celebration!
Tian Jianan helping to celebrate the Chinese New Year

SATURDAY, JANUARY 30 / 8:00 PM
Purdue Memorial Union Ballrooms