7 Speakers for TedxPurdueU
TEDxPurdueU, an independently organized TED (Technology, Entertainment, Design) event, uses storytelling to nurture a culture of innovation by sharing ideas developed by Purdue students, faculty, alumni and community members with the global TED community. At TEDxPurdueU, several live speakers from diverse fields and schools of thought, such as history, science, education, the arts, engineering, business and technology, will combine to spark deep discussion and interconnection among our community of lifelong learners. We have featured some information about the speakers at the upcoming TEDxPurdueU.
Raquel Rose – Registered Dietician Nutritionist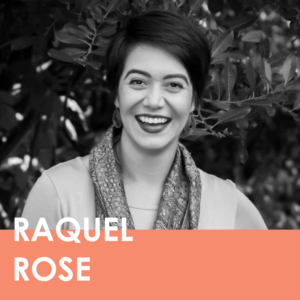 Raquel is dedicated to providing compassionate care through her work as a registered dietitian nutritionist. She received her Bachelor of Science in Nutrition from Purdue University and completed her Dietetic Internship at OSF Saint Francis Medical Center in Peoria, IL. She has previously been employed in outpatient care, and at an eating disorder treatment center. Raquel now owns her own private practice in Portland, Oregon specializing in nutrition counseling for teens and adults on the eating disorder spectrum. Raquel supports, educates and empowers her clients from a Health At Every Size and Intuitive Eating perspective.
Karen Eber – CEO of Eber Leadership Group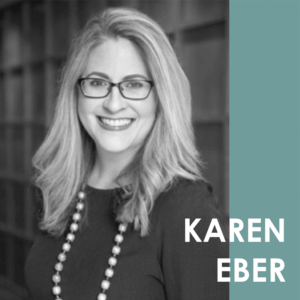 Karen Eber develops leaders and shapes culture one story at a time. Karen brings 20 years of experience driving global talent development for individuals, teams and organizations in the Fortune 500. She uses stories to point out key moments from everyday life to help leaders be aware of how to respond versus react. She builds new ideas and thinking with pragmatic approaches that influence and inspire action in leaders and organizations. Karen is the CEO and Chief Storyteller of Eber Leadership Group. Karen brings deep expertise from global roles where she led Culture and Executive Development and was as a Chief Learning Officer in companies like General Electric, Deloitte and HP.
Judy Butler – Certified Pastoral Psychotherapist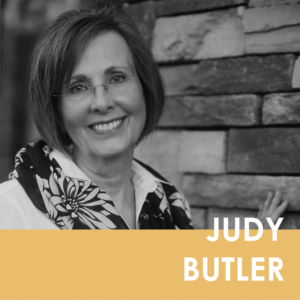 Dr. Judy Butler is a certified Pastoral Psychotherapist in private practice, who consults with, counsels and coaches Adult Children of Aging Parents, members of the "Sandwich Generation", Caregivers, and Senior Adults interested in creating a Legacy Experience through 2nd half and end of life planning. On October 31, 2018 — Butler Counseling & Consulting, LLC received the 2018 Best of Mebane Award in Religious Counseling. Dr. Butler holds a doctorate in psychotherapy from The Graduate Theological Foundation, a Master of Divinity degree from Campbell University and is a member of both Epsilon Pi Eta and Phi Kappa Phi honor societies. Judy is a member of the American Association of Pastoral Counselors, Triad Retirement Living Association, HealthCare Industry Professionals Serving Seniors, a certified Spiritual Director, ordained clergy, a speaker, and a teacher with years of experience and many thousands of hours of practical application. Her passion for working with senior adults and their adult children and caregivers grew out of her own experiences as a caregiver for her parents, congregational pastor for senior adults, and as a hospital and skilled nursing home chaplain for many years. After personally enduring the trauma, stress, and frustration of dealing with the healthcare/nursing home system she created The Guardians Gift in memory of her father, Harvey Hill who died 12/26/2018.
Heather Servaty – Seib – Professor of Counseling Psychology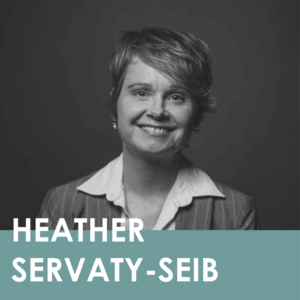 Dr. Heather L. Servaty-Seib is a licensed psychologist and professor of counseling psychology at Purdue University. She is also currently serving as Associate Dean of Student Life in Purdue's Honors College. Her research is focused on both death and non-death loss experiences with a particular emphasis on the interpersonal challenges faced by the bereaved. She is well published in the field of thanatology and has recently been selected as lead editor of the Handbook of Thanatology. She is a past president of the Association for Death Education and Counseling (ADEC), received the ADEC 2013 Death Educator of Year Award, and is on the editorial boards of four loss-related journals.
Greg Goldin – Architecture Critic, Author & Curator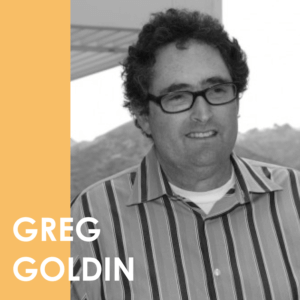 Greg Goldin was the architecture critic at Los Angeles Magazine from 2000 to 2012.  He is the two-time recipient of a Getty Foundation grant in architecture, for producing Windshield Perspective, an examination of Los Angeles vernacular roadside architecture.  He is co-author and co-curator of the books and exhibitions Never Built Los Angeles and Never Built New York.  He is currently working on the exhibition Never Built Central Park, at the Museum of the City of New York, and Never Built Paris, at the Pavillon de l'Arsenal.  He has been an adjunct professor of architecture at Syracuse University, Columbia University GSAPP, and Woodbury University.  His opinion pieces appear in the Los Angeles Times, and over the last 30 years he has written for Playboy, Rolling Stone, The Nation, Architectural Digest, Interview Magazine, and The New York Times, among other publications.
Sam Lubell – Writer & Author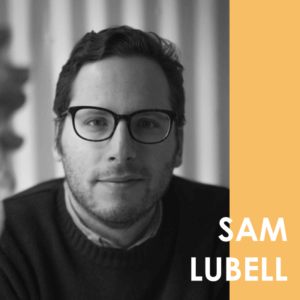 Sam Lubell is a writer based in New York. He has written ten books about architecture for Phaidon, Rizzoli, Metropolis Books, Monacelli Press and Oro Editions. He writes for The New York Times, The Los Angeles Times, Architectural Digest, Wallpaper, Dwell, Wired, The Atlantic, Metropolis, Architectural Digest, Architectural Record, The Architect's Newspaper, Architect Magazine, and other publications. He is co-author and co-curator of the books and exhibitions Never Built Los Angeles and Never Built New York. Upcoming projects include Never Built Central Park, at the Museum of the City of New York, and Never Built Paris, at the Pavillon de l'Arsenale. He has been an adjunct professor of architecture at Syracuse University and Columbia University GSAPP.
Don Wettrick – Founder of the STARTedUP Foundation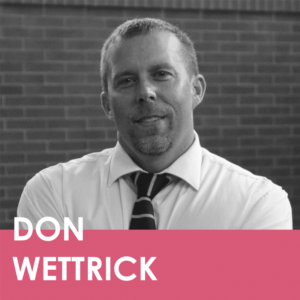 Don Wettrick is the founder of The STARTedUP Foundation, a nonprofit dedicated to foster innovation and entrepreneurship for youth. He is also the author of "Pure Genius: Building a Culture of Innovation" and host of the "STARTedUP" podcast. Don is known for his award-winning work as a middle school and high school teacher; educational and innovation consultant; and educational speaker.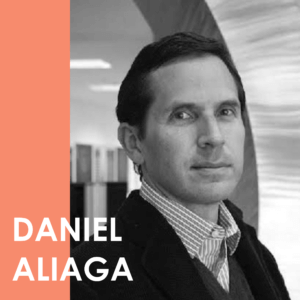 Dr. Daniel Aliaga – Urban Visual Computing Pioneer
Dr. Aliaga's research is in computer graphics but overlaps with computer vision and visualization while also having strong collaborations outside of computer science. Dr. Aliaga's pioneering work is focused at urban visual computing and machine learning that provide innovative "what-if" design tools enabling urban stakeholders from cities worldwide to automatically integrate, process, analyze, and visualize the complex interdependencies between the urban form, function, and the natural environment.
TEDxPurdueU will be live at Loeb Playhouse on Saturday, February 22 at 12PM. Doors will open at 11:30AM. Tickets are $17-$23. Buy your tickets today!