Numerous 2015 Grammy award winners have performed at Purdue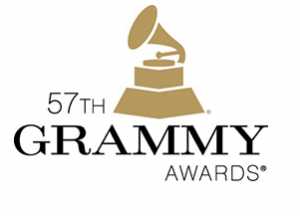 The winners of this year's Grammy awards were announced on Sunday, February 8th. Newcomer Sam Smith took home 4 awards, Beyoncé won 3, and Beck surprised everyone with his win for "Album of the Year." While a few new faces won some awards, there were also some familiar artists that won Grammys, including some that have performed at Purdue in the past. These artists include Lady Gaga, The Band Perry, "Weird Al" Yankovic, Pentatonix, Old Crow Medicine Show, and Buddy Guy.
Lady Gaga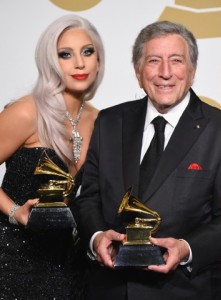 Gaga won her 6th Grammy alongside Tony Bennett (his 18th) for "Best Pop Vocal Album." "Cheek to Cheek," their compilation album, was released in September of 2014 and consists of jazz standards from composers such as George Gershwin, Jerome Kern, Cole Porter, and Irving Berlin. Lady Gaga performed at Elliott Hall of Music in January of 2010 and has since gone on to have 3 number 1 albums and multiple chart-topping singles.
The Band Perry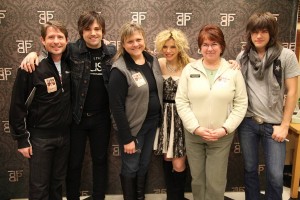 This group received their 3rd Grammy nomination and 1st win in the "Best Country Duo/Group Performance" category for their song "Gentle on My Mind." This song was featured on the soundtrack for the Glen Campbell documentary "Glen Campbell: I'll Be Me." Since performing at Purdue in 2012, the group has released a number 1 selling album and 3 top 10 singles.
"Weird Al" Yankovic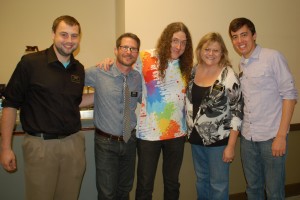 For the 2nd time in his nearly 40 year career, "Weird Al" won the Grammy for "Best Comedy Album" for "Mandatory Fun." The master of parody, "Weird Al's" decades-spanning career has seen him parody more than 150 songs, release over 50 music videos, and release 14 studio albums, including "Mandatory Fun," his first number 1 on the Billboard 200. Yankovic has also played over 1000 live shows, one of which happened at Elliott Hall of Music in October of 2013.
Pentatonix
2015 Grammy award winners have performed at PurdueOriginating from Arlington, Texas, this a cappella group won the third season of NBC's "The Sing-Off." Since claiming the show's top prize the 5 members have covered a range of artists including Imagine Dragons, Lorde, Gotye, and Macklemore and Ryan Lewis. They've also released multiple extended play albums, as well as a full-length and a Christmas album and won the Grammy for "Best Arrangement, Instrumental or A Cappella." Using no instruments and only their voices makes for an interesting concert experience, especially for a venue the size of Elliott Hall of Music.
Old Crow Medicine Show
This Americana string band from Nashville, Tennessee won the Grammy award for "Best Folk Album" for 2014's "Remedy." Originating in 1998, this group has influenced acts such as "Mumford & Sons" and has also contributed to banjo-picking string bands to revive the playing of Americana music. The group came to Purdue in 2012 with Garrison Keillor as a part of "A Prairie Home Companion."
Buddy Guy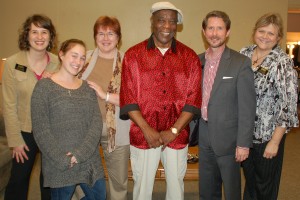 He received a "Lifetime Achievement" Grammy this year, make his total number of Grammys 6. Considered one of the greatest guitar players of all time, his career spans more than 60 years, and he helped to build the bridge between blues and rock 'n' roll. He is also a Rock and Roll Hall of Fame inductee, and has influenced musical legends such as Eric Clapton, Stevie Ray Vaughan, and Jimi Hendrix. Guy performed in October of 2012 at Loeb Playhouse .