A Note From Executive Director Todd Wetzel on The Strange Undoing of Prudencia Hart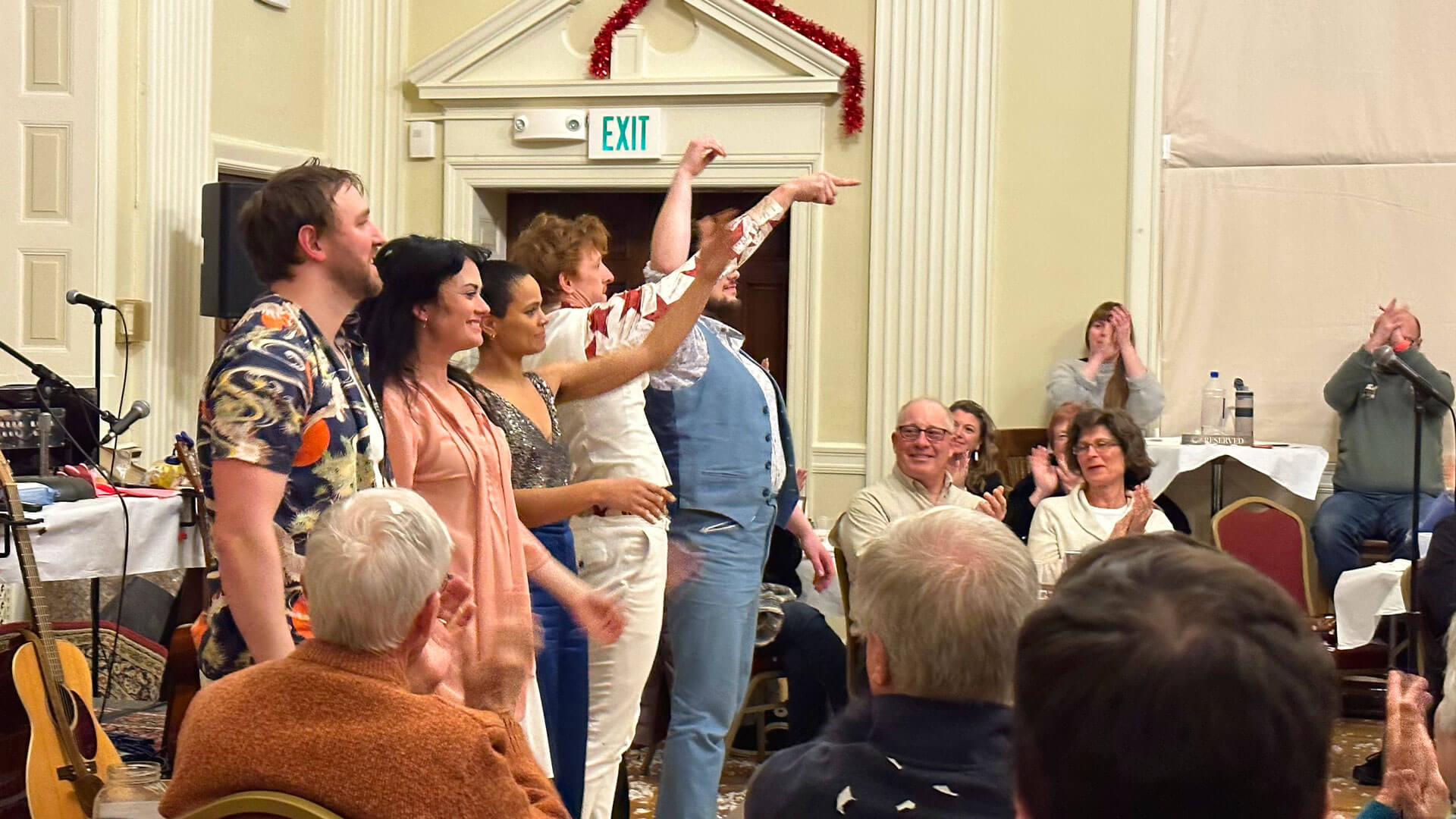 Thank you so much for joining us for The Strange Undoing of Prudencia Hart this past week!
"WOW!"
That's the feeling we had about it—and we hope that's how you felt about it, too.
You could see that Prudencia is a special experience on many levels: amazing conception, brilliant writing, superb acting, and deeply imaginative direction. All of this (and more) is precisely why it serves the goals of our Innovative Performance Initiative. We want to bring singular, powerful, and contemporary works here—where we live—despite any and all obstacles and complexities.
You won't be surprised to learn that this isn't easy on multiple levels. Ticket sales covered less than 50% of the total expenses of this presentation—so without the embrace of adventurous arts lovers like you, this rollicking journey across the borderlands would not have been possible, by gosh…
…So, THANK YOU—bish, bash, bosh!  
With this in mind, we'd love to have you join us on March 7th at Ripple & Company (downtown Lafayette) where we'll be talking about our plans for future Innovative Performances and how your support can help Convos realize them.  We'd love to have you join the group of like-minded folks who thrive on these incredible experiences. (Details and an easy link to RSVP)
If you can't make it, but would nonetheless love to support the presence of this exciting work here at Purdue, I invite you to make a gift to the Innovative Performance Initiative.
With thanks,
Todd E. Wetzel
Asst. Vice Provost, Student Life
Executive Director, Purdue Convocations/Hall of Music Productions