Staff Profile: Brooke Sauter
This week we're getting to know Brooke Sauter!
What is your position at Convos?
I am the Senior Development Assistant.
How long have you been at Convos?
Just over a month and a half – I joined the team February 3rd. 🙂
What is your favorite Convos performance of all time?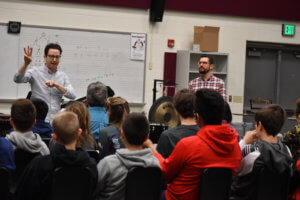 Of the shows I got to be a part of, I thoroughly enjoyed the Brother Brothers and Third Coast Percussion. With both of these shows, we had an outreach component with Lafayette Jeff High School, and getting to be a part of that journey, and hearing their stories and knowledge shared with the students really made their final performances very impactful. Prior to working here, I LOVED Circa: Humans.
What is your favorite memory from your time at Convos?
Getting to enjoy the Jake Owen concert with our Director of Development, Rachel!
What album do you currently have on repeat?
Bouncing between Mt. Joy's self-titled album, and the Lumineers' Cleopatra. (Who are, oddly enough, touring together right now.)
What is the best concert you've ever attended?
I got to photograph a Luke Combs show over the summer and enjoyed the concert as well as the experience.
What are three words that describe you?
Intense, Curious, Creative
If you could pick anyone or any show to perform at Purdue, who/what would it be and why?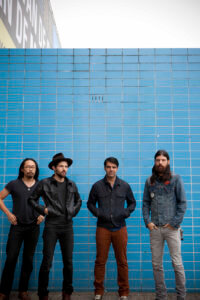 This has been the hardest one for me to answer! I would love to see the Avett Brothers. I've enjoyed their music for a long time and feel that they're something the Purdue community would appreciate.