Find our press releases and materials here. Click photos for a high resolution version.
For Media Inquiries, please contact:
James Britton, Director of Marketing, 765-494-9712 or jamesbritton@purdue.edu
September 16, 2023, 3:00 p.m. ET
Downtown West Lafayette, FREE admission
Join us for the 28th Annual West Lafayette Global Fest to celebrate our diverse community. Expect dozens of booths and multiple performance areas brimming with delectable delights, craft beer, cultural activities, and the celebration of live music. Headliners include Arabic flamenco jazz artist Farah Siraj and Cuban hip-hop act Telmary. Admission is free. Presented by the City of West Lafayette, the International Center of West Lafayette and Purdue Convocations.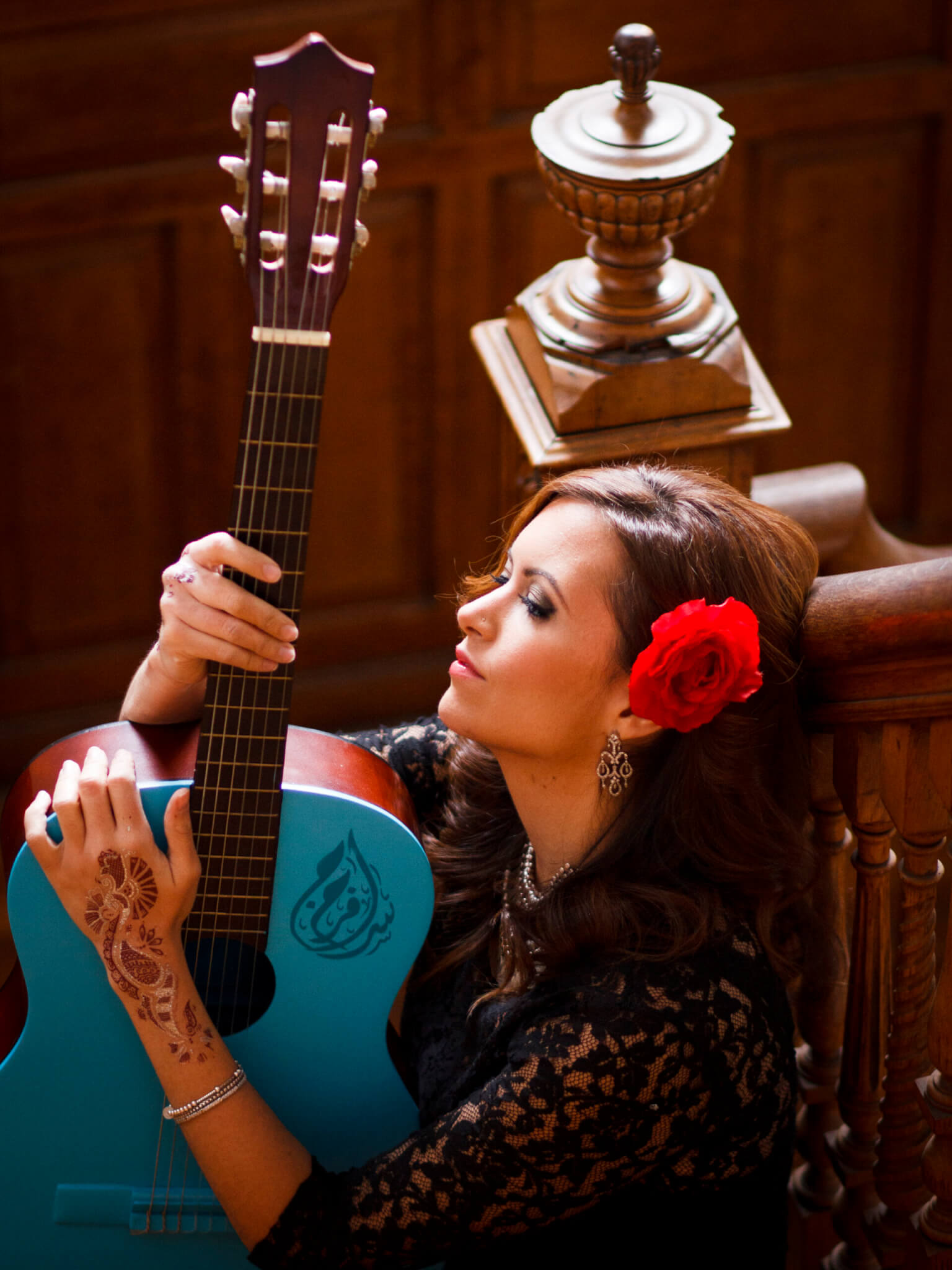 Thursday, September 28, 2023, 7:00 p.m. ET
Loeb Playhouse, FREE tickets
Grandmaster Flash is a musical pioneer in every sense of the word. As we celebrate 50 years of hip-hop, join us for an educational, entertaining audiovisual lecture where Flash will show how he used his knowledge of electronics repair to develop different techniques-bridging the gap between musical genres, transforming turntables into instruments, and laying the groundwork for what we call hip hop. Tickets are free with limited availability. Presented by Purdue Honors College, Purdue Black Cultural Center, and Purdue Convocations.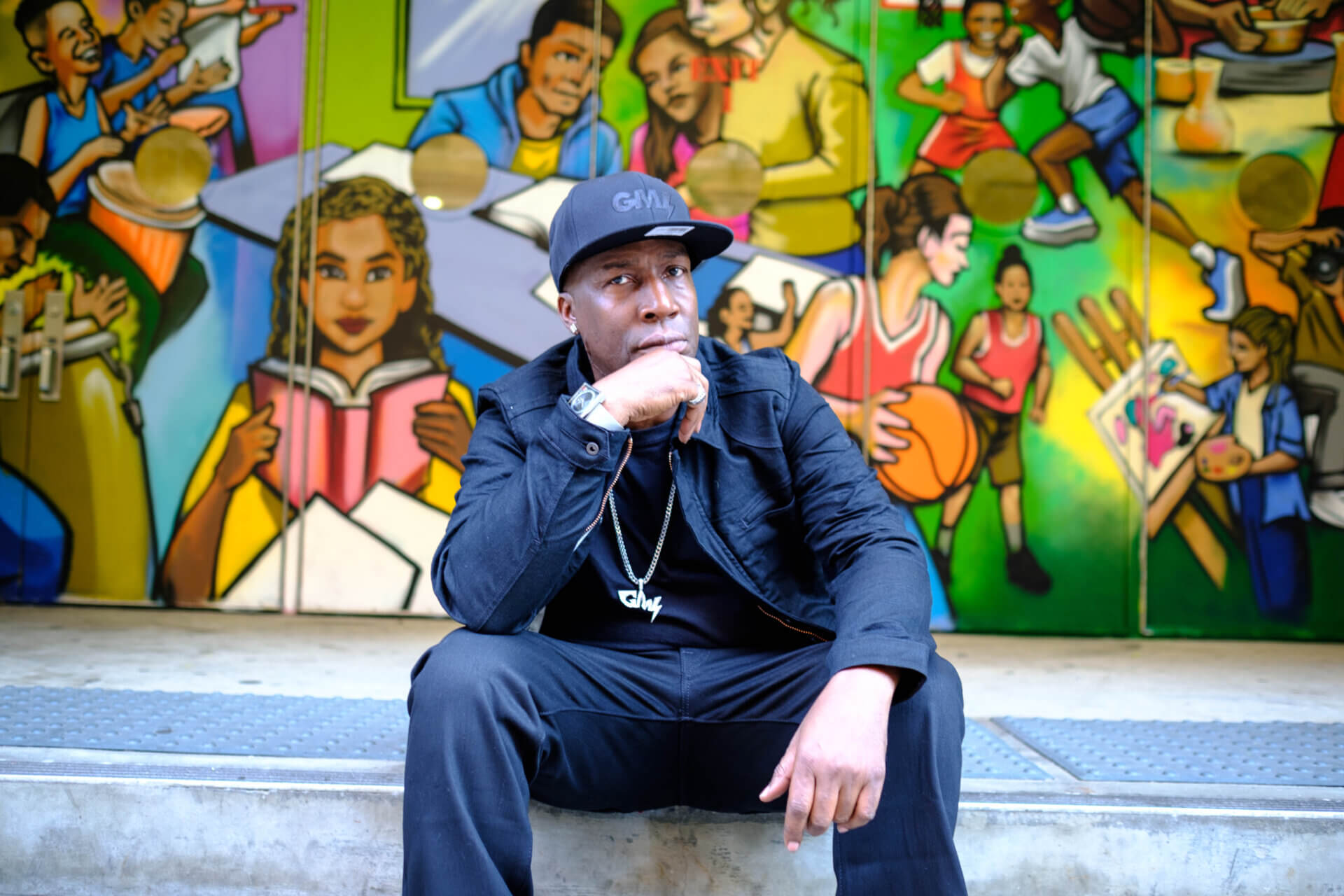 Thursday, October 12, 2023, 7:30 p.m. ET
Loeb Playhouse
After winning over nearly 6,000 new fans opening for Noah Kahan last spring, folk rock duo Briscoe returns to Purdue. The group's eclectic sound borrows heavily from 1960s and '70s folk, funk, and laid-back rock influences. Direct from Austin, Texas, Briscoe earned national recognition sharing the stage with bands like My Morning Jacket and Tame Impala, but it's their upcoming album and feel-good live show that will leave you wanting more.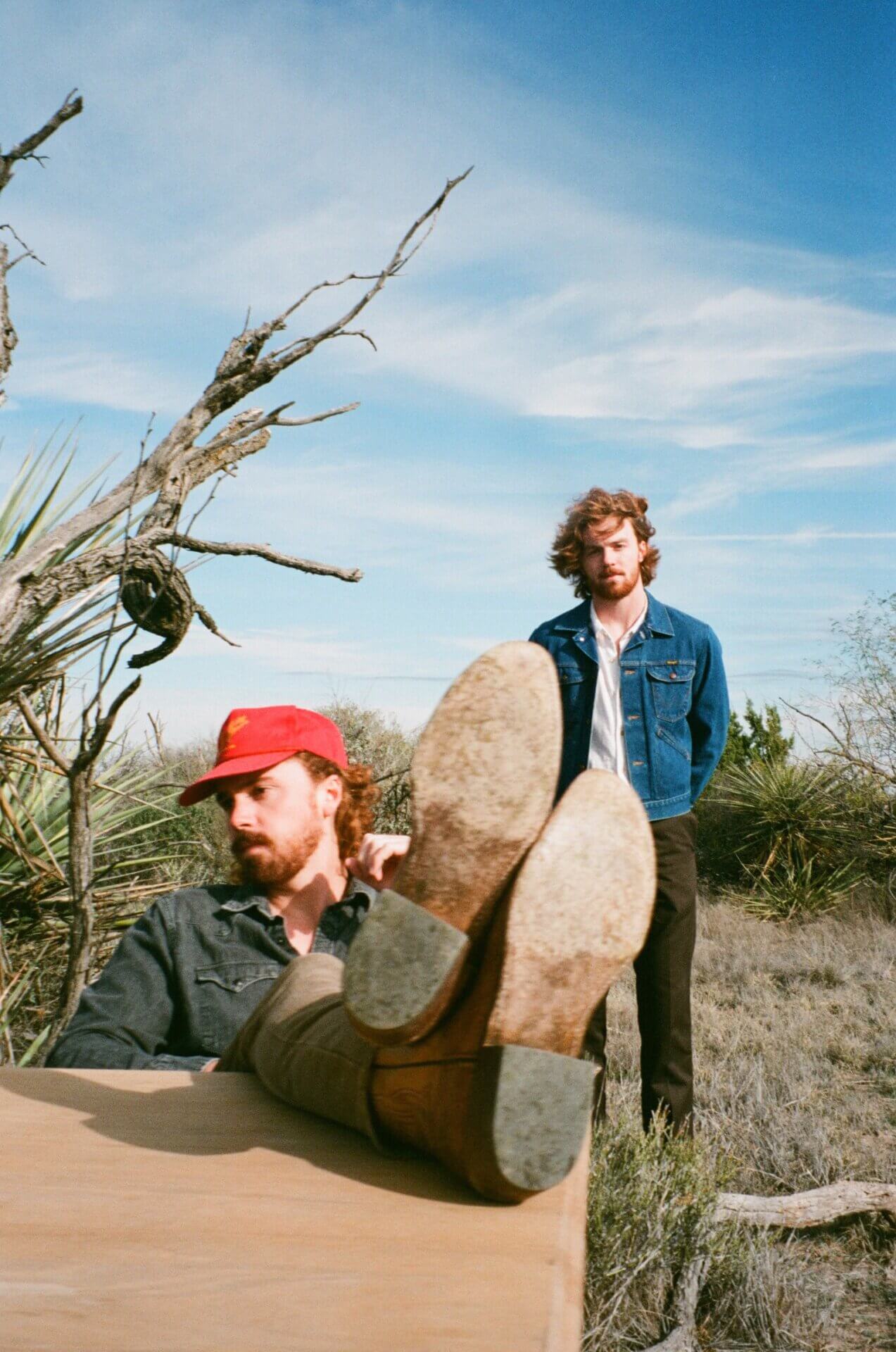 October 2023, specific dates and times to be announced.
Third Street Student Success Corridor, Purdue University West Lafayette campus
Days filled with deadlines and challenging goals are the new normal-or perhaps the pressure just feels more intense now. In a groundbreaking new project, a talented collection of Purdue experts and special guest musicians/composers/technologists known as Chromic Duo, have banded together to design a relief valve.
Using a novel combination of art, technology, and clinical psychology, the StairWELL project will produce an interactive sculptural installation to create a sense of beauty, respite, and play via an inventive user interface. Viewers become participants in an expressive journey that creates community while also delivering powerful supportive connections where they may be needed. In short, StairWELL builds wellness through interactive art and technology.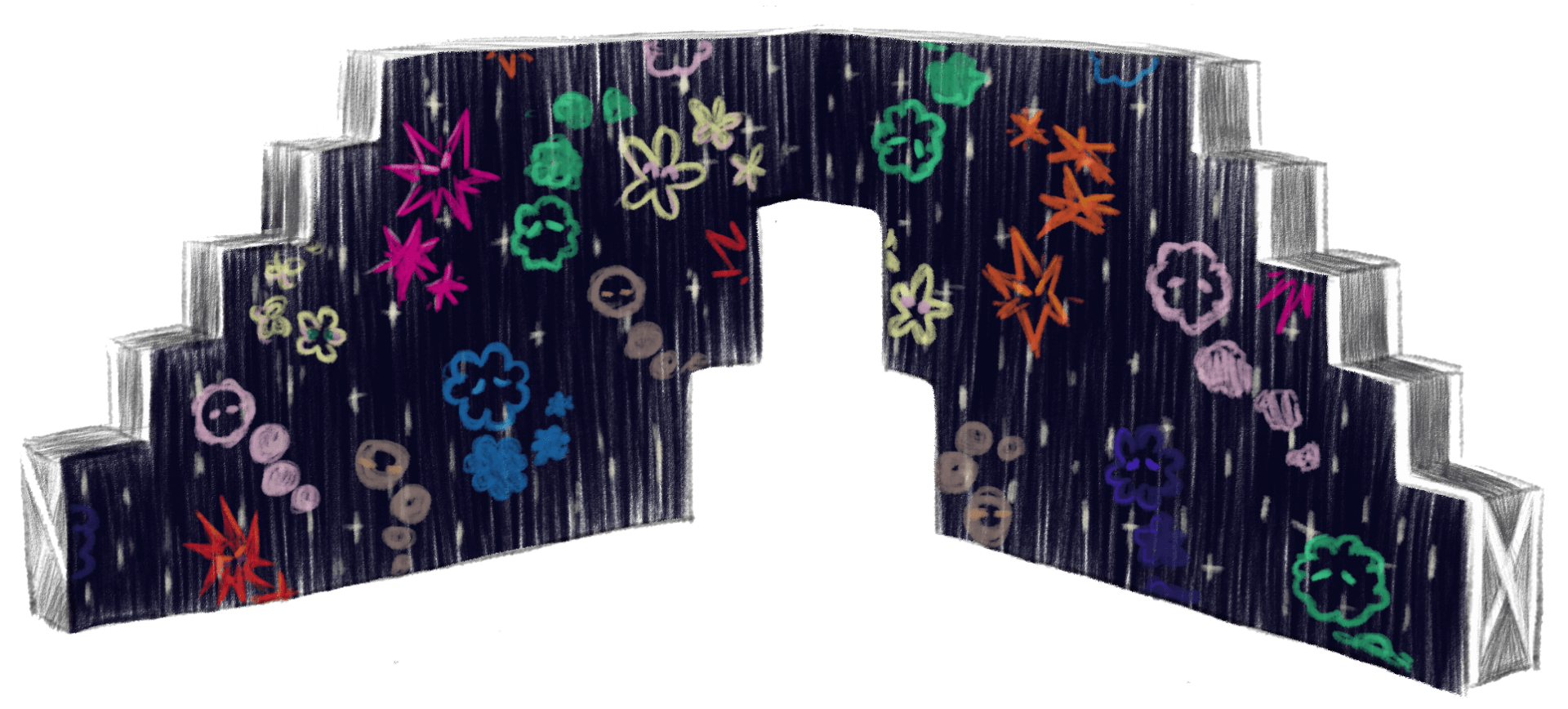 Sunday, October 22, 2023, 6:00 p.m. ET
Elliott Hall of Music
Featuring a soundtrack that blends symphonic orchestral music with hip-hop, Spider-Man: Into the Spider-Verse Live in Concert pairs a screening of theAcademy Award-winning animated film with live orchestra, a killer band, and turntables on stage. The hip-hop based score results in a sonic universe that is woven throughout the fabric of the film, supporting its themes of resilience and universal heroism. Come experience the Marvel Spider-Verse live!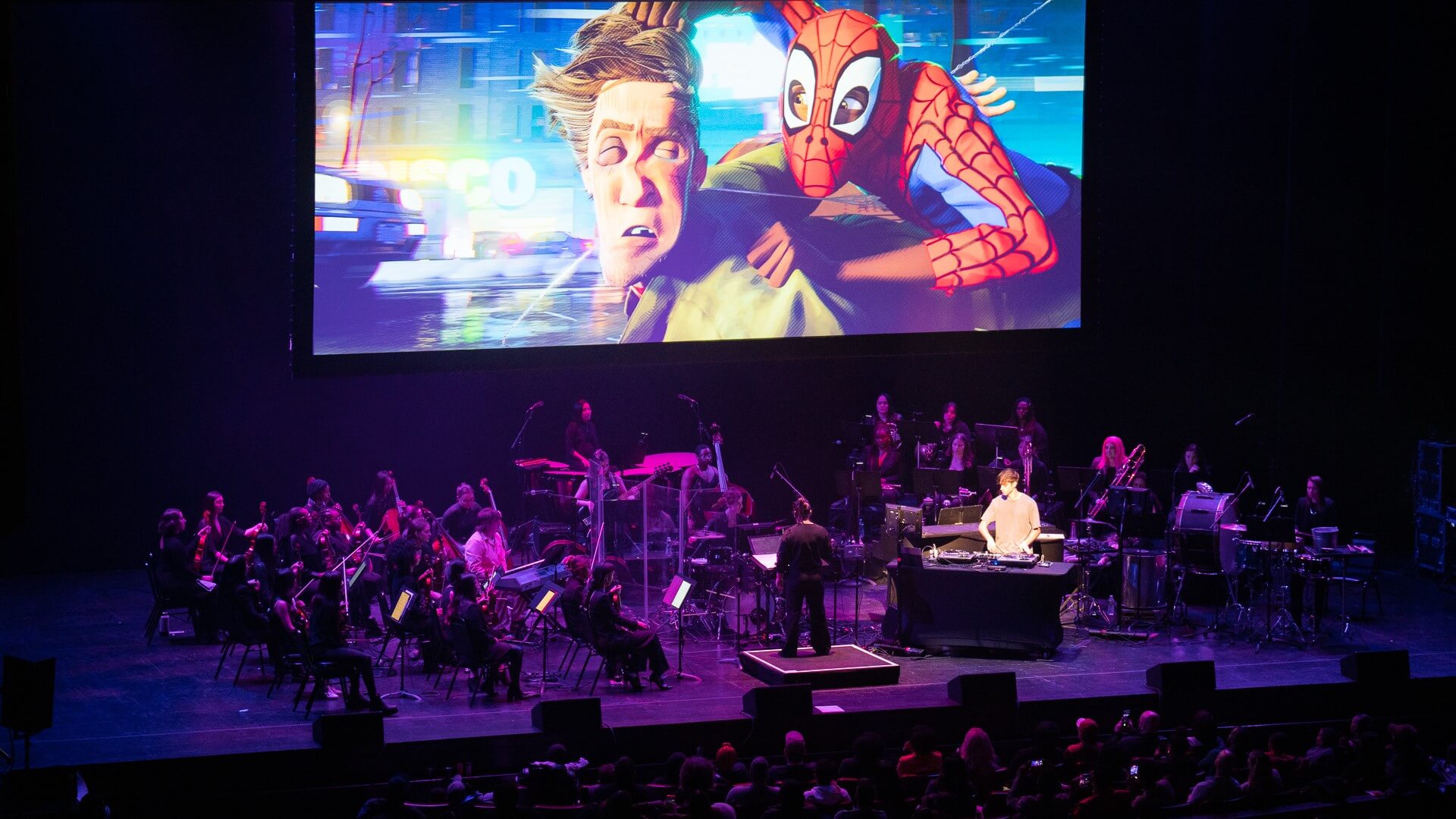 Thursday, October 26, 2023, 7:30 p.m. ET
Elliott Hall of Music
From comedian and playwright Tina Fey, Mean Girls tells the story of a naïve newbie named Cady, who falls prey to a trio of high school frenemies, as she adjusts to the suburban life of a teenage girl. Entertainment Weekly calls the show "a marvel: dazzling and hilarious" and New York Magazine cheers, "Mean Girls delivers with immense energy and a wicked sense of humor."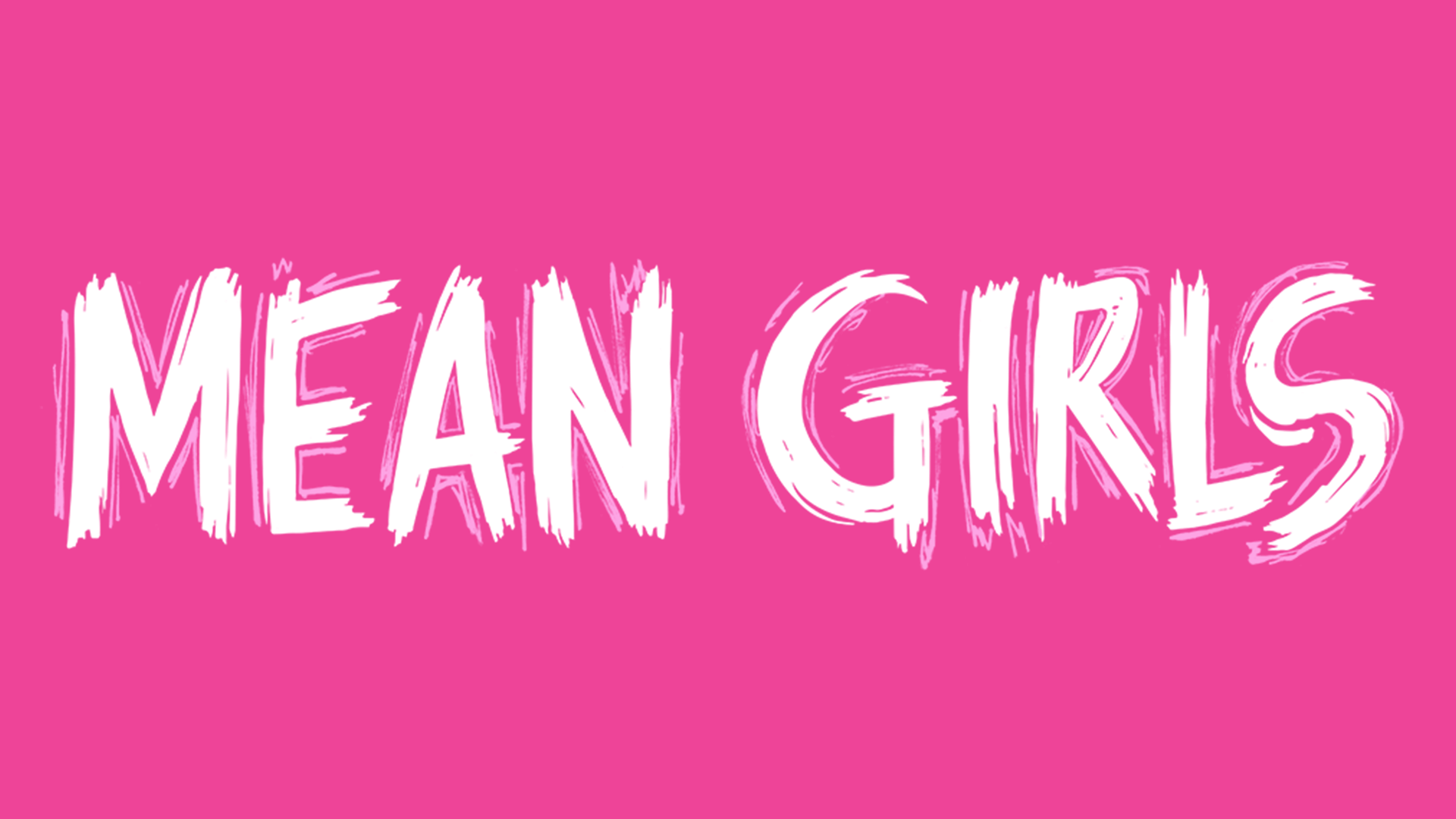 Saturday, October 28, 2023, 8:00 p.m. ET
Loeb Playhouse
A symphony of acrobatics, sound, and light–this is Circa, the next-level Australian circus company flipping their way back to Purdue. For nearly 20 years, Circa has been stunning audiences with jaw-dropping acrobatics. In their new show, Humans 2.0, physical limits are pushed to the extreme. Gravity is defied. Don't miss the show that Australian media have called "spellbinding physical drama" and "a seriously sensational spectacle."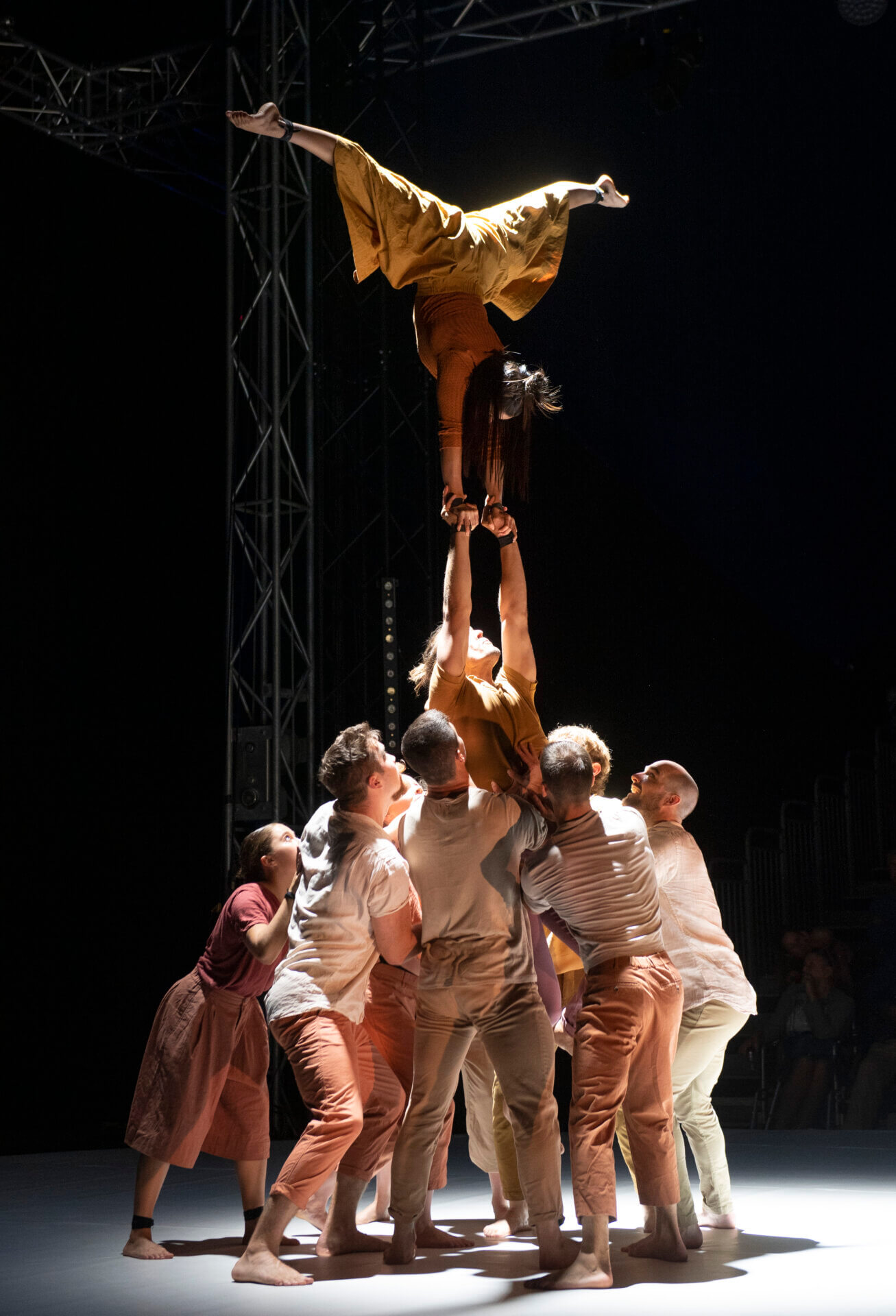 Friday, November 3, 2023, 8:00 p.m. ET
Loeb Playhouse
The pageantry, emotion, and captivating music of the Mexican celebration of Día de los Muertos will fill the Loeb Playhouse stage when the Los Angeles based ensemble Las Cafeteras brings Hasta La Muerte to Purdue. Presenting its most theatrical show yet, with choreography, elaborate costumes, and the familiar stylized skull face paint—this two-act performance examines the stages of grief and loss through the celebration of life and death.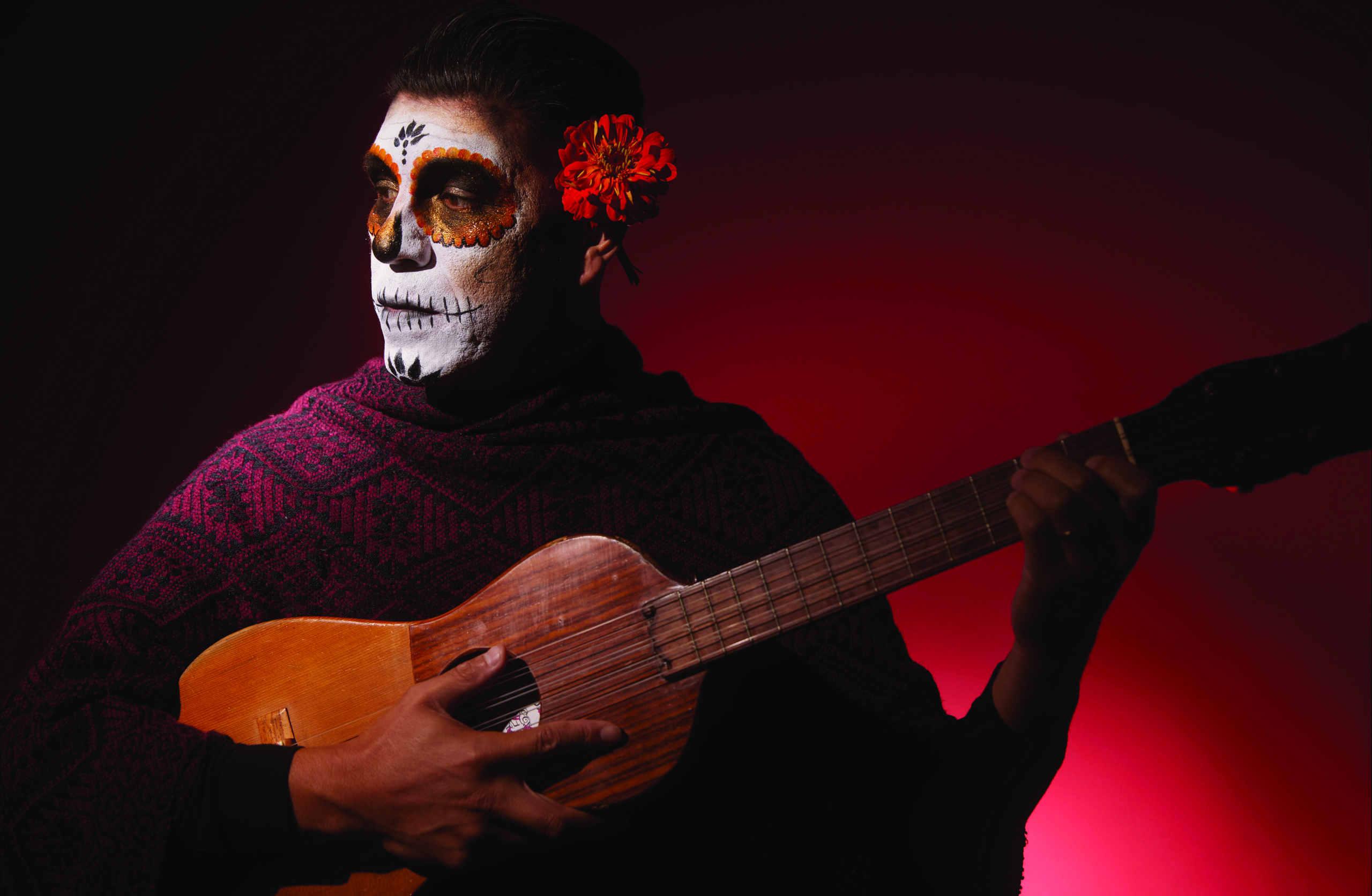 Thursday, November 9, 2023, 7:30 p.m. ET
Loeb Playhouse
After an astounding 50 years, multi-GRAMMY Award winner Kronos Quartet returns to Purdue.  The San Francisco ensemble continues to challenge and reimagine what a string quartet can be on its Five Decades tour. Kronos will perform new commissions, signature works from its vast repertoire, and pieces from its free-access commissioning project, Kronos Fifty for the Future. A recent concert review saw The New York Times rave about Kronos' "malleable virtuosity" and "wellspring" of memorable music.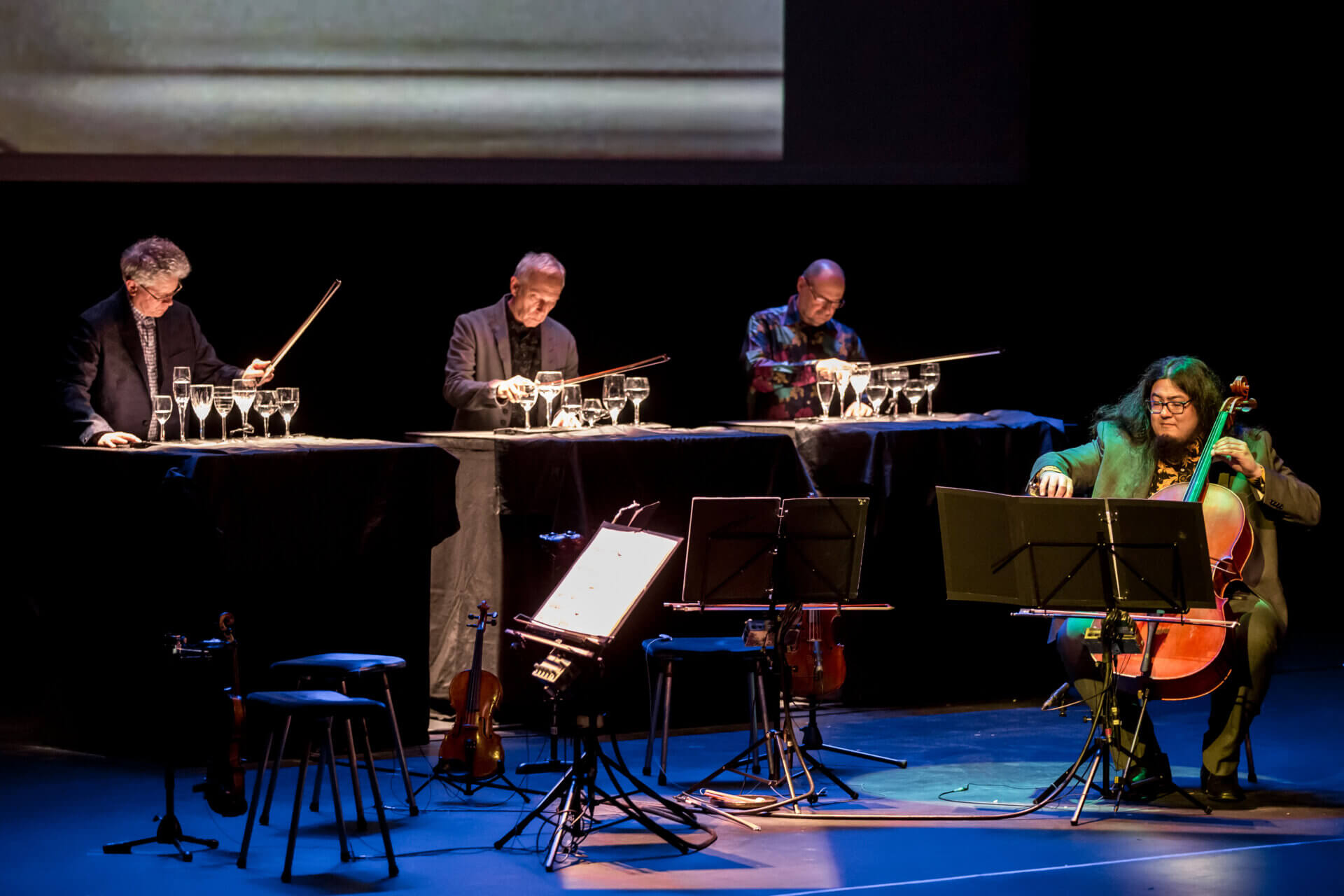 Friday, November 10, 2023, 8:00 p.m. ET
Loeb Playhouse
From the producers of the Simon and Garfunkel Story, the music never stops in Johnny Cash: The Official Concert Experience. Using state-of-the-art technology, Johnny Cash's rich, iconic baritone has been lifted from archival concert footage and recordings, enabling the "Man in Black" to perform with a live band again! In addition to never-before-seen footage and on-screen narration, multiple vocalists will split singing duties to perform all your favorites like "Walk The Line" and "Ring Of Fire."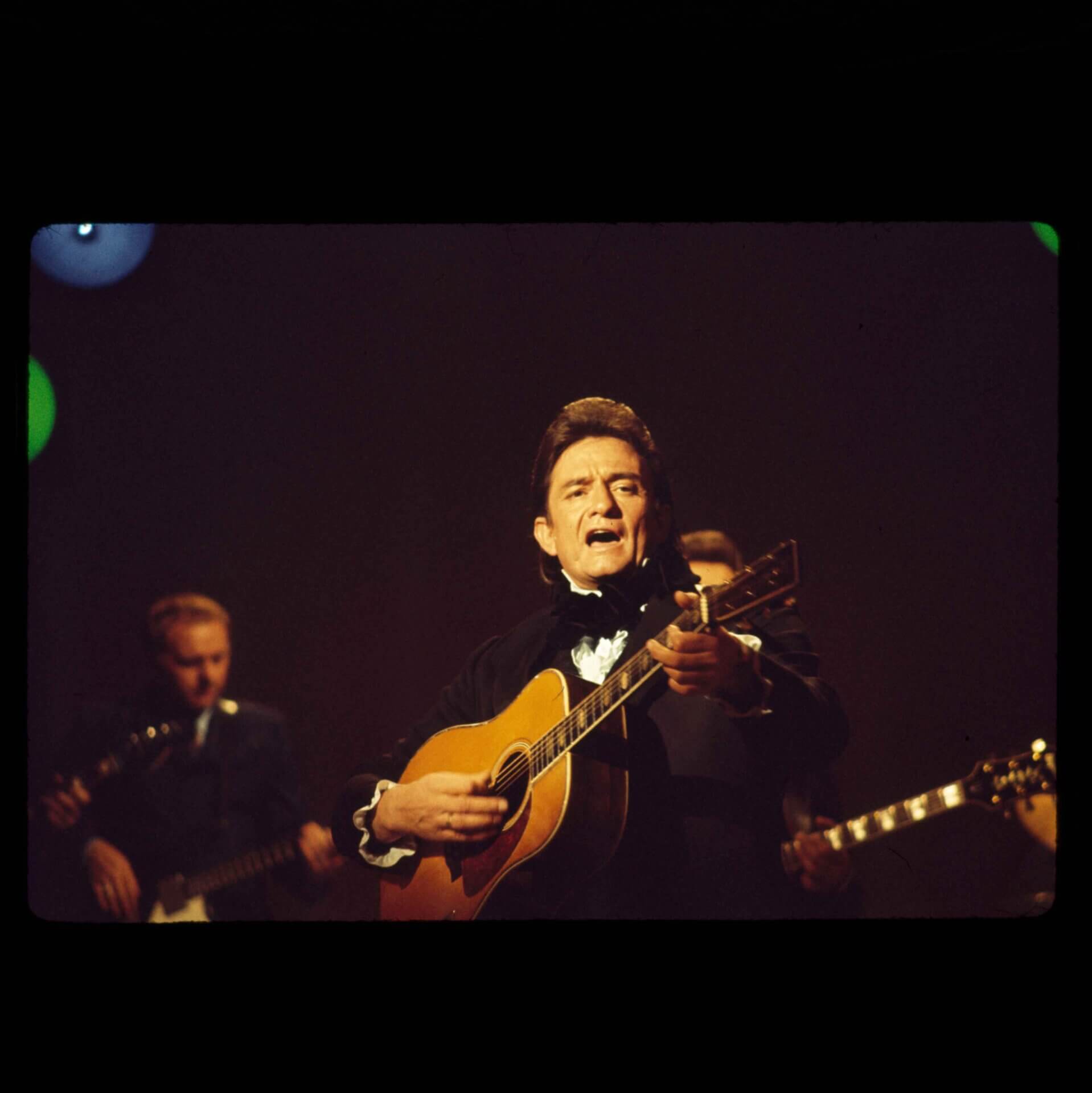 Saturday, November 18, 2023, 8:00 p.m. ET
Loeb Playhouse
Purdue audiences have been loving Emmet Cohen since his trio backed up jazz vocalist Veronica Swift in 2019. Through continuing connections with his Live from Emmet's Place Monday night streams and an amazing return to Purdue in 2022, this year's encore performance comes on the heels of even more accolades, as his piano chops continue to inspire reviews from outlets like The New York Times who have called him "an obvious heir apparent to the neo-traditional jazz mantle."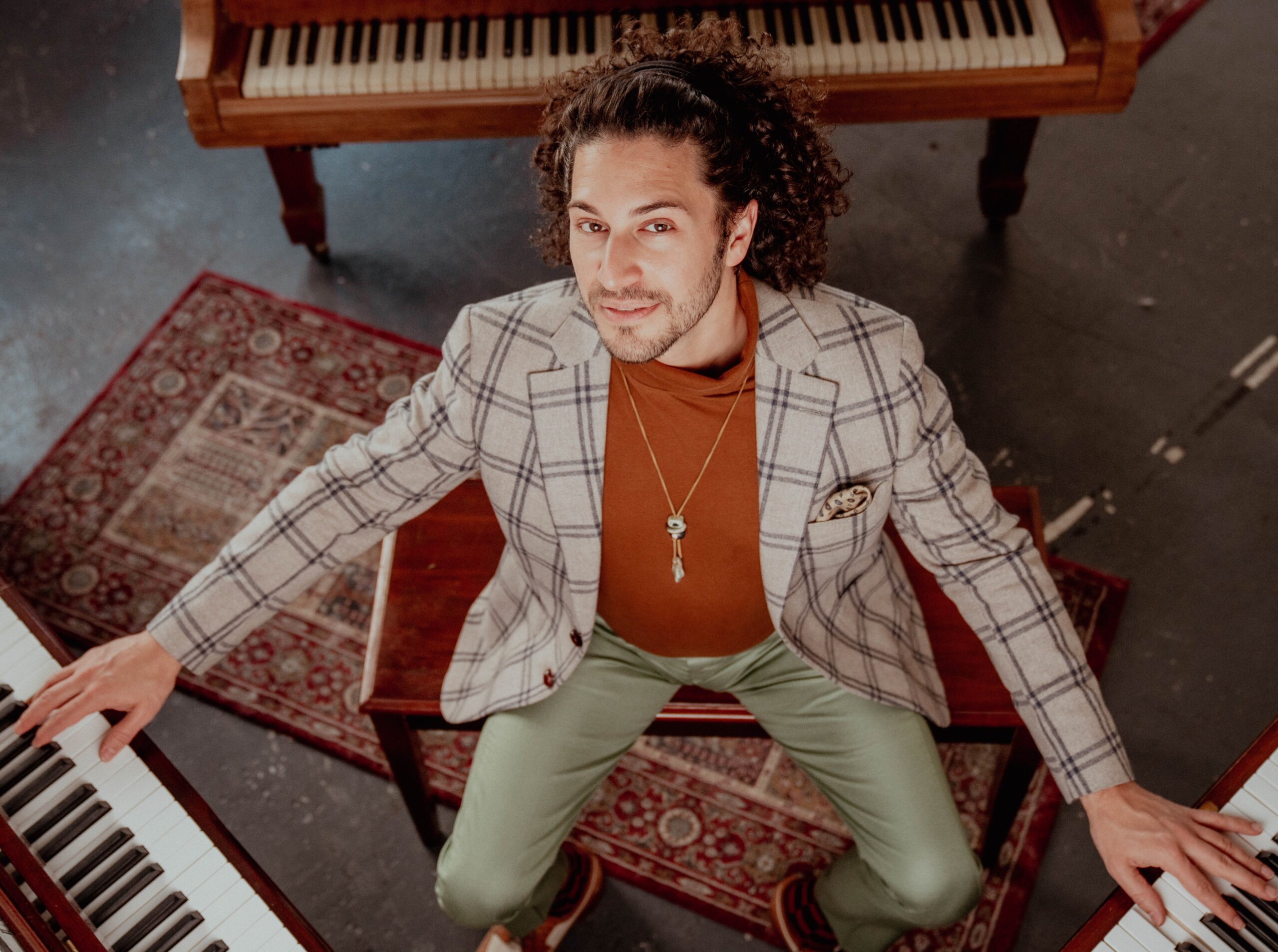 Sunday, November 19, 2023, 3:00 p.m. ET
Loeb Playhouse
You've read the book. You've seen the film. Now, experience the Jack London classic Call of the Wild in a whole new, immersive way. You'll practically feel the Northland winds at your back when actor Noel Gaulin leads you and your family through a dramatic retelling of one sled dog's tale during the great Klondike Gold Rush of the 1800s. Three large screens of imagery and effects breathe life into the story, as you journey from sunny California to the harsh climates of northern Canada and Alaska.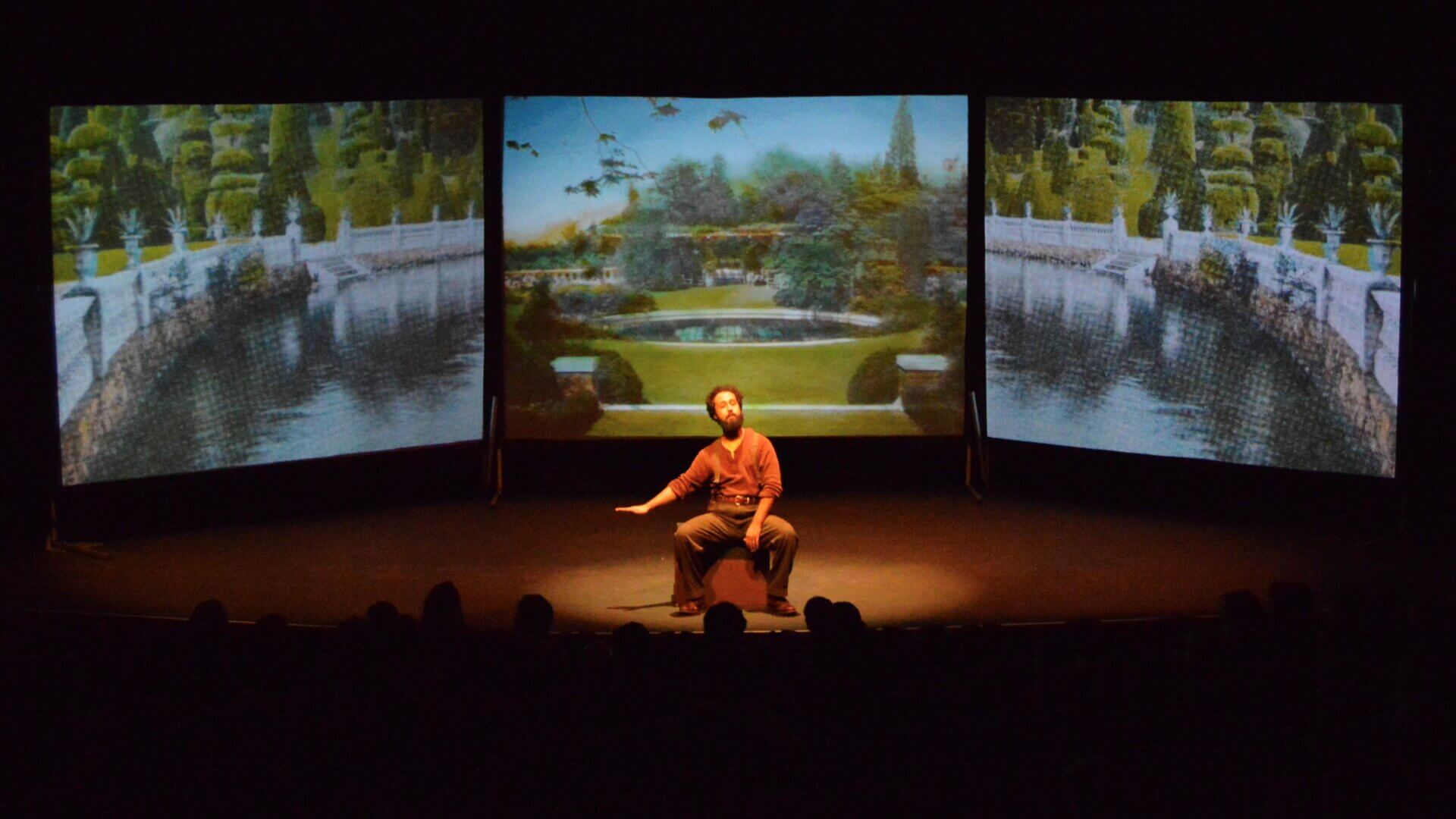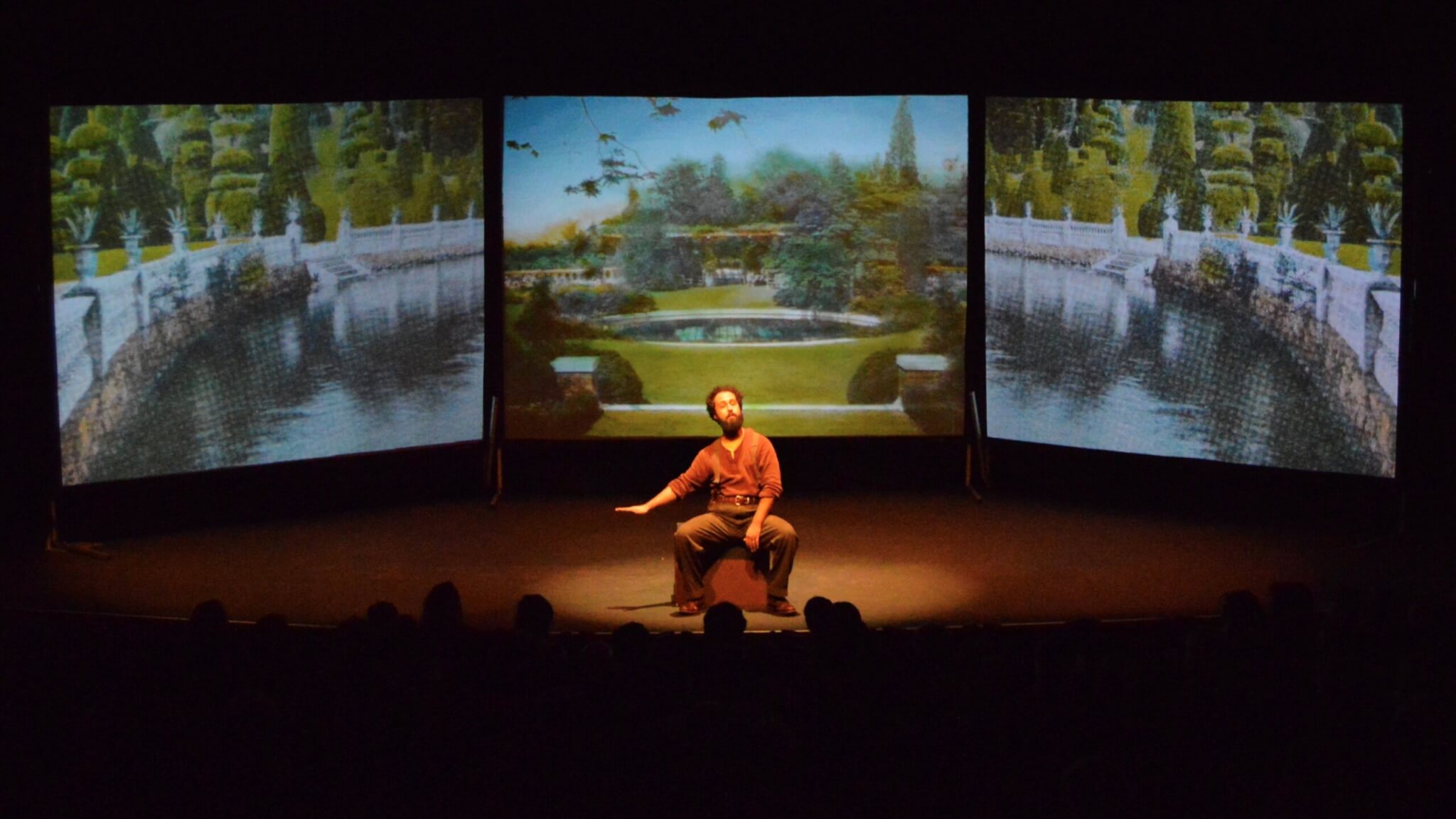 Tuesday, January 16, 2024, 7:00 p.m. ET
Elliott Hall of Music, FREE tickets
Each year, Purdue celebrates the legacy of Dr. Martin Luther King Jr. through a commemorative event that honors his life's work in civil rights and social justice. This season, Dance Theatre of Harlem will elevate this event with their passionate choreography and performance. Founded in 1969, Dance Theatre of Harlem is an elegant example of what is possible when an inclusive approach to art is allowed to evolve and thrive. Presented by Purdue University Office of Diversity, Inclusion and Belonging and powered by Purdue Convocations.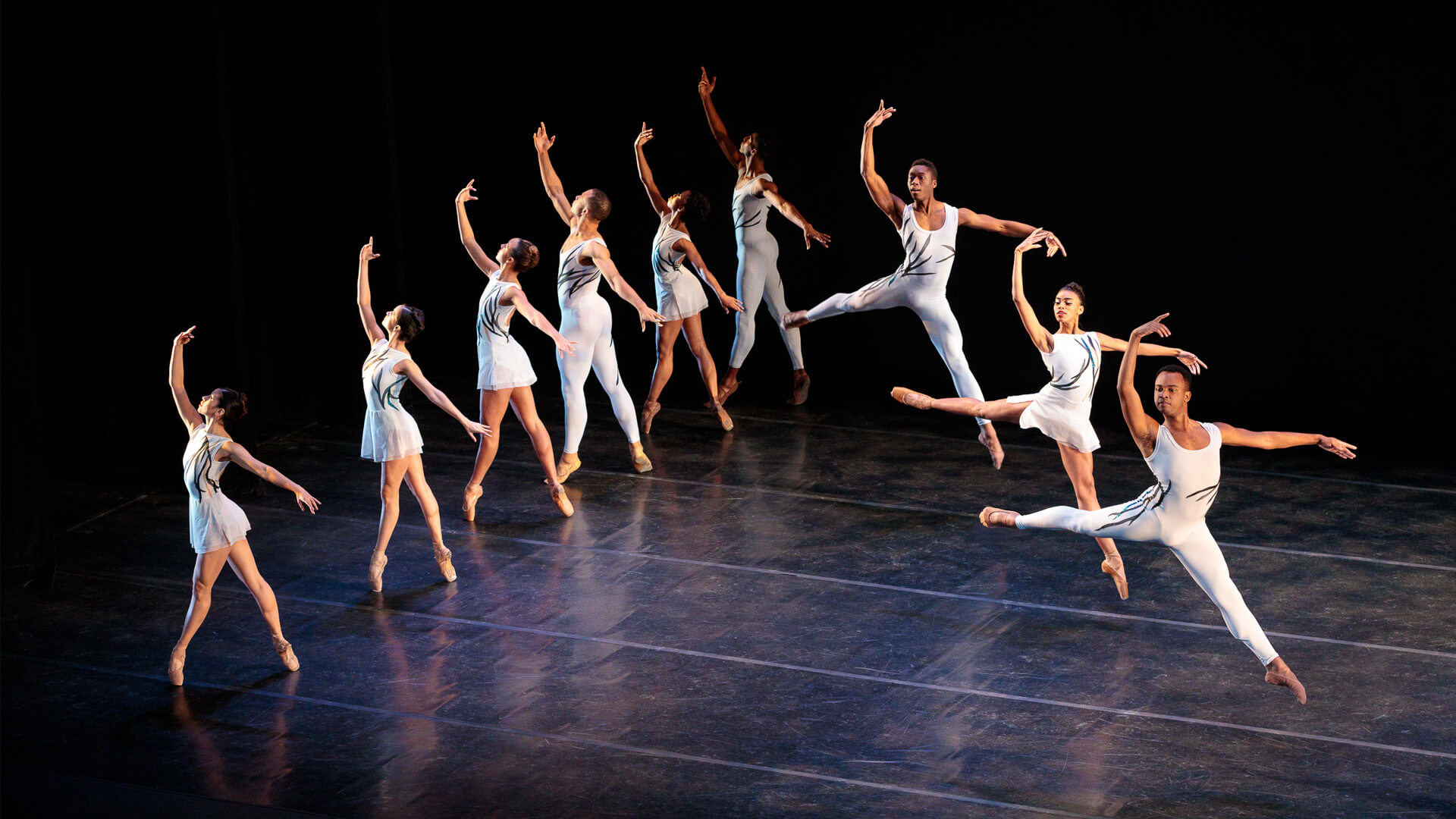 Friday, January 19, 2024, 8:00 p.m. ET
Loeb Playhouse
An alto sax bandleader on the rise, Lakecia Benjamin's music pulls from the canons of jazz, soul, and funk. Her fiery, passionate, and innovative live performances have garnered her much attention and amazing reviews from press like Rolling Stone and The New Yorker. The performance at Purdue, alongside her band Phoenix, will add Benjamin's name to the long list of amazing performers who have lit up stages to kick off the Purdue Jazz Festival over the last 34 years!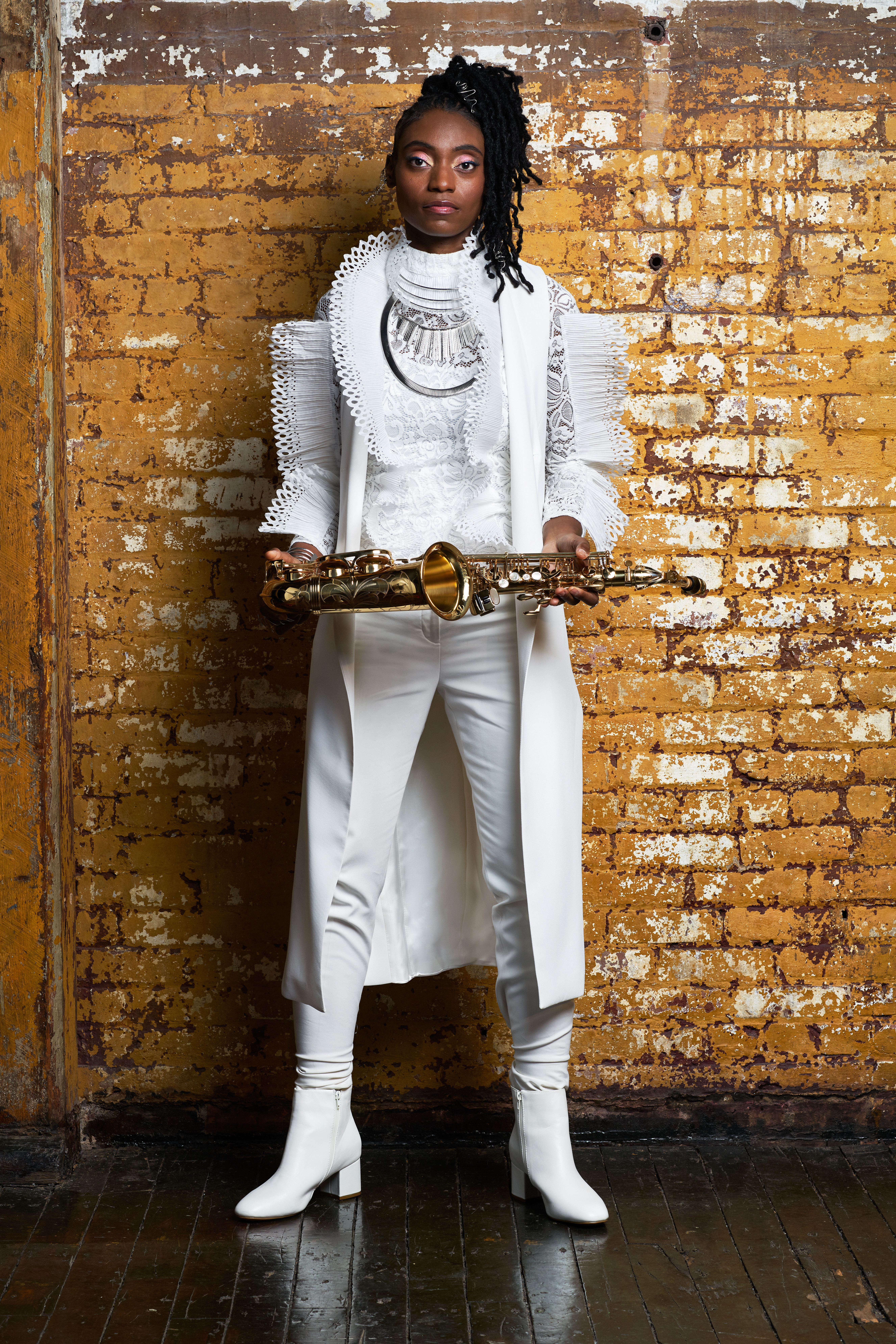 Curricular Integration Residency
Friday, February 2 & Saturday, February 3, 2024, 8:00 p.m. ET
Fowler Hall in Stewart Center
It's Shakespeare from the source when Actors From The London Stage recreate A Midsummer Night's Dream. Five actors take the stage, with minimal props and costumes, and direct themselves in a performance of a complete play, with each actor portraying multiple roles. The goal: to interpret Shakespeare's text as a blueprint for a performance—and as a gateway to its wide-ranging, transformative poetry.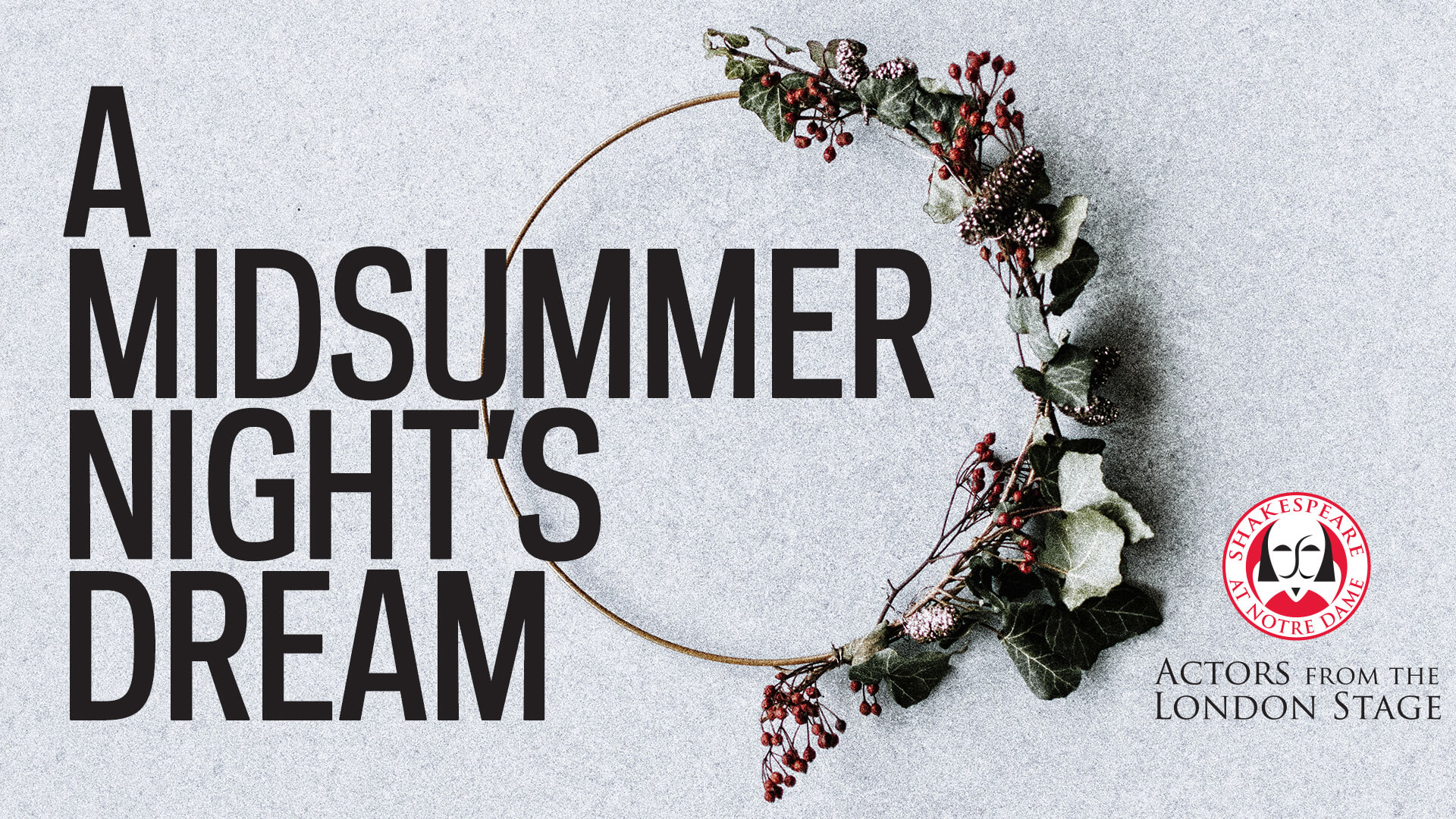 Thursday, February 8, 2024, 7:30 p.m. ET
Loeb Playhouse
The unique duo of classical pianist Conrad Tao and dancer/choreographer Caleb Teicher bring their new sonic and visual take on masterworks of Bach, Mozart, Brahms, and Gershwin to Purdue. Blending Tao's idiosyncratic harmonic mastery with Teicher's contemporary and percussive tap dancing, Counterpoint threads together stylistically varied, landmark pieces into one cohesive thought.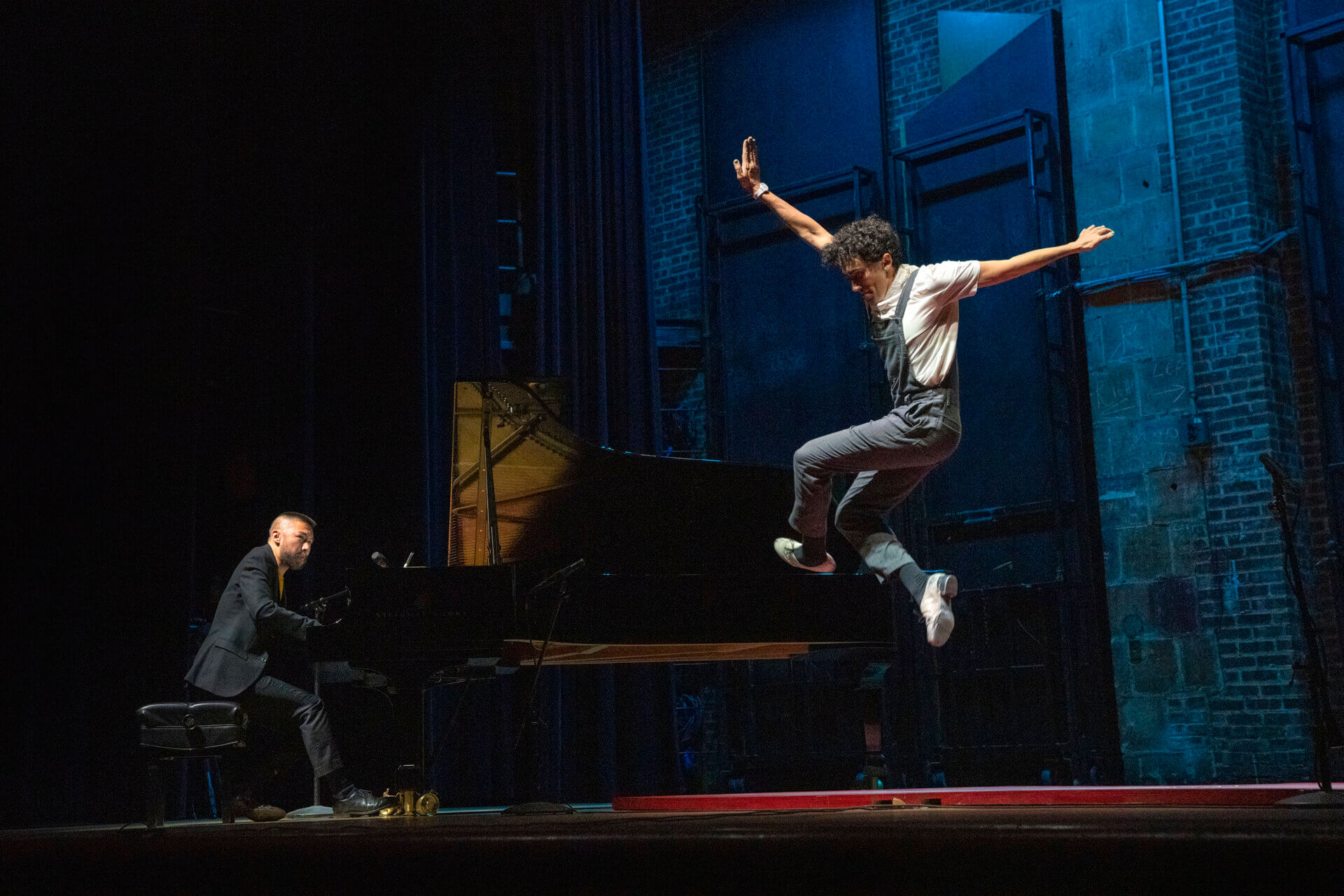 Saturday, February 10, 2024, 8:00 p.m. ET
Elliott Hall of Music
You Can't Stop the Beat! HAIRSPRAY, Broadway's Tony Award-winning musical comedy phenomenon is back on tour! Join 16-year-old Tracy Turnblad in 1960s Baltimore as she sets out to dance her way onto TV's most popular show. Can a girl with big dreams (and even bigger hair) change the world?
Featuring the beloved score of hit songs including "Welcome to the '60s," "Good Morning Baltimore" and "You Can't Stop the Beat," HAIRSPRAY is "fresh, winning, and deliriously tuneful!" (The New York Times).
This all-new touring production reunites Broadway's award-winning creative team led by Director Jack O'Brien and Choreographer Jerry Mitchell to bring HAIRSPRAY to a new generation of theater audiences.
Don't miss this "exhilaratingly funny and warm-hearted musical comedy" (The New Yorker).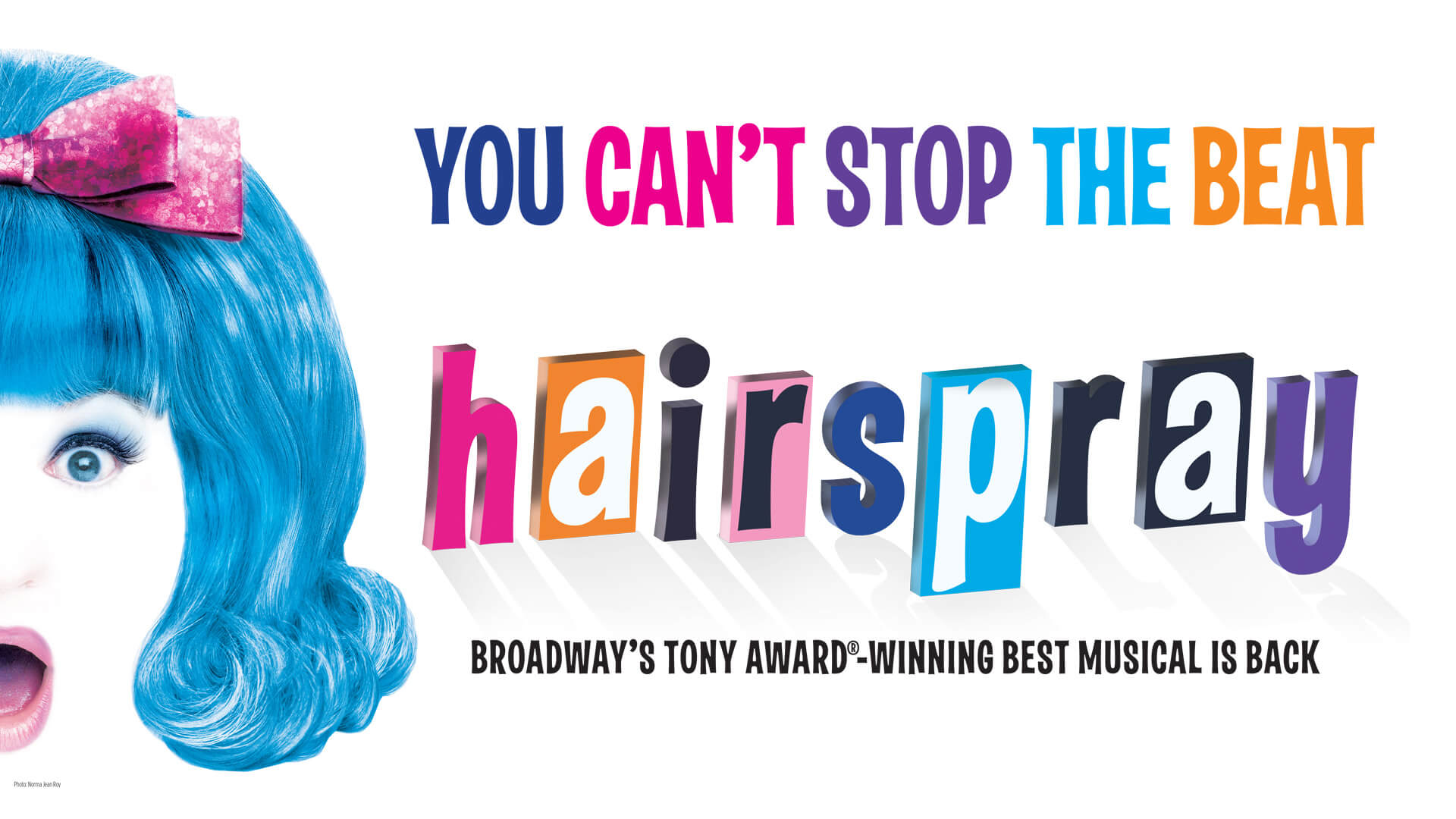 Saturday, February 17, 2024, 12:00 p.m. ET
Loeb Playhouse
In 2024, TEDxPurdueU will explore how recurrence influences our lives at a deeper level. How does recurrence manifest in our social or scientific landscape? How does it impact our political or historical spheres? Take in TEDxPurdueU to explore the variety of ways recurrence is embedded into our experience of life from national and local thought leaders, who present their work in bite-sized talks that are 18-minutes or less.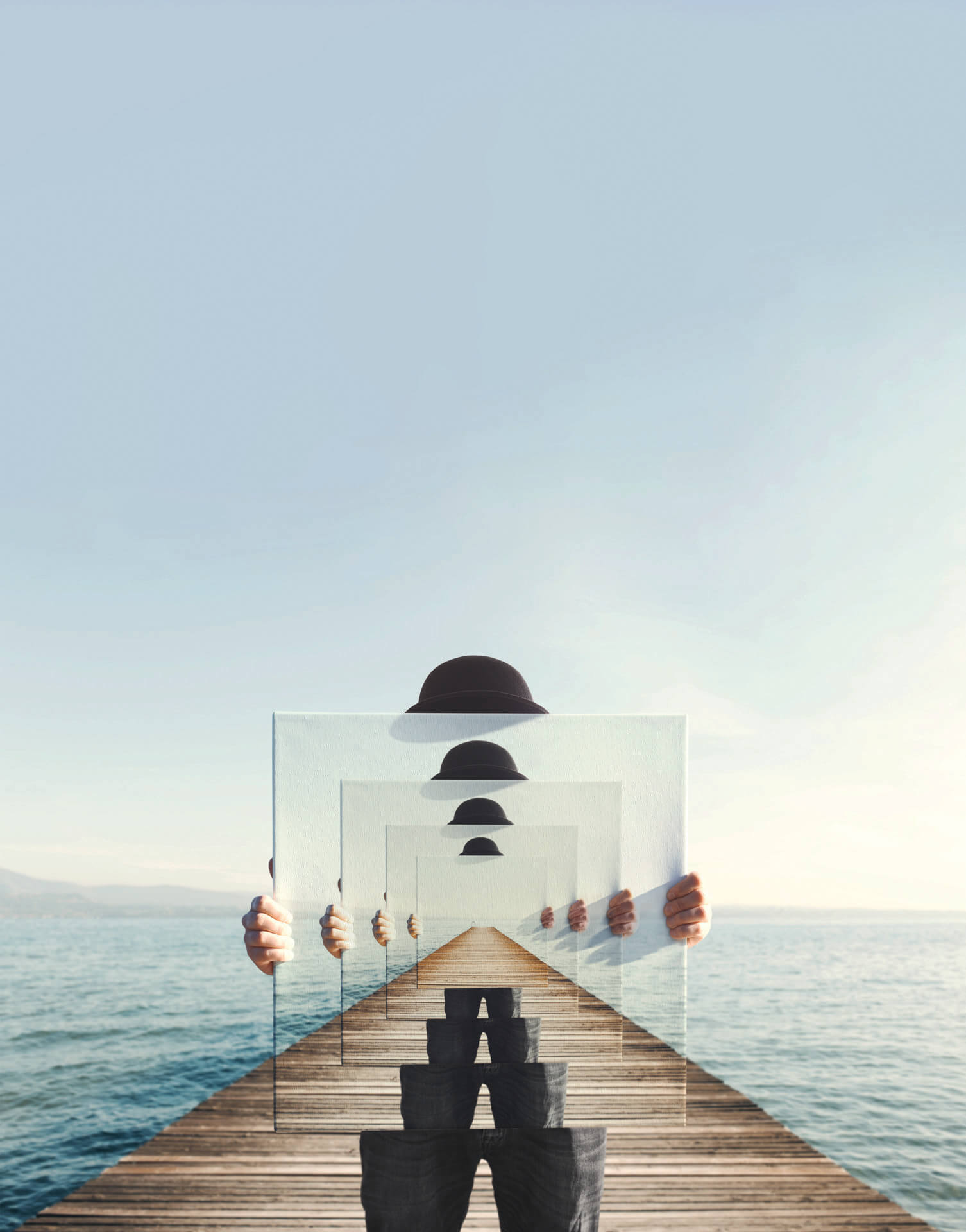 Friday, February 23, 2024, 8:00 p.m. ET
Loeb Playhouse
Violinist Melissa White made history in 2022 as concertmaster of Recollective Orchestra, the first all-Black orchestra to perform at the famous Hollywood Bowl. Since then, White's been enchanting audiences around the world. Now, on the heels of her Carnegie Hall debut in June 2023, White makes her first visit to Purdue, where she will lead a chamber concert alongside another highly decorated international sensation – pianist Pallavi Mahidhara.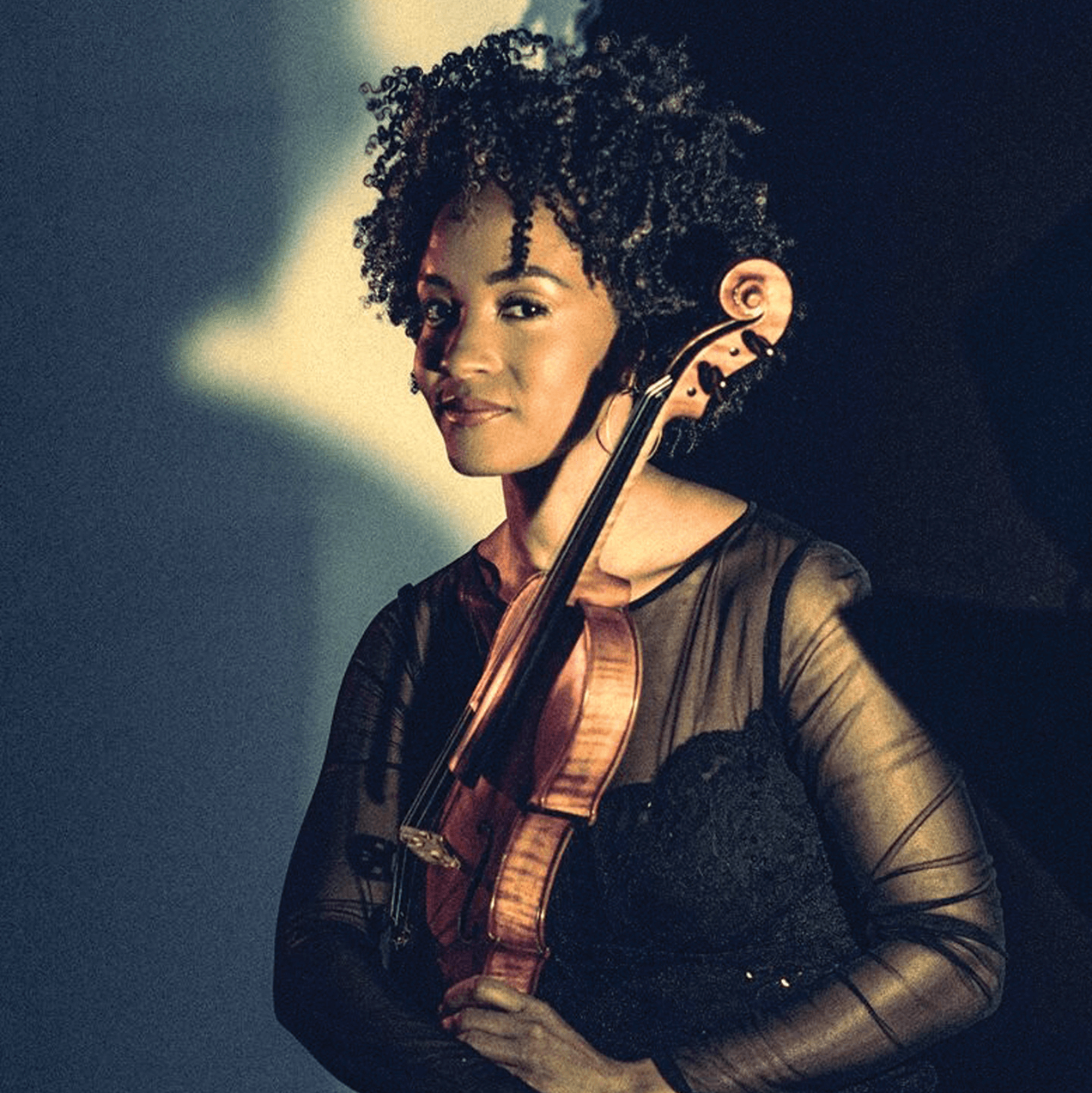 Sunday, February 25, 2024, 3:00 p.m. ET
Loeb Playhouse
No GPS, no problem when Ms. Frizzle is behind the wheel. In The Magic School Bus: Lost in the Solar System, she and her students get lost on the way to the planetarium and somehow end up in space! The students must cooperate to get back home, after taking in and learning about all the celestial sights. Exploring themes like science, teamwork, and forgiveness, families will love this epic intergalactic trip on the classic Magic School Bus.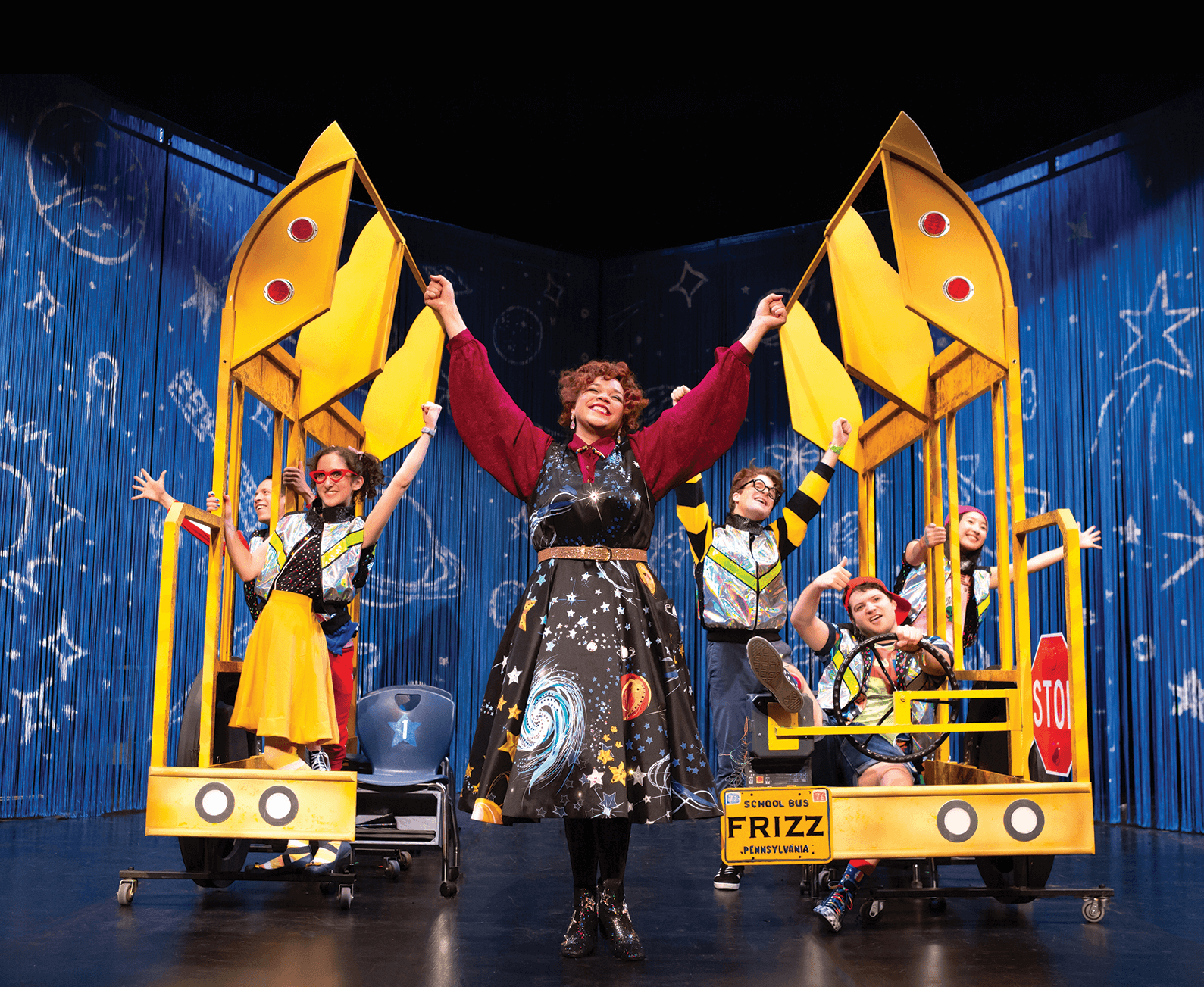 Wednesday, April 3, 2024, 8:00 p.m. ET
Elliott Hall of Music
On 9/11, the world stopped. On 9/12, their stories moved us all. This stirring and inspiring
musical takes you into the heart of the remarkable true story of the small town in
Newfoundland that opened their homes to 7,000 stranded travelers on 9/11. During that
fateful week, cultures clashed and nerves ran high—but uneasiness turned into trust, music
soared into the night, and gratitude grew into enduring friendships. Celebrate the best of
humankind and the best in all of us at COME FROM AWAY.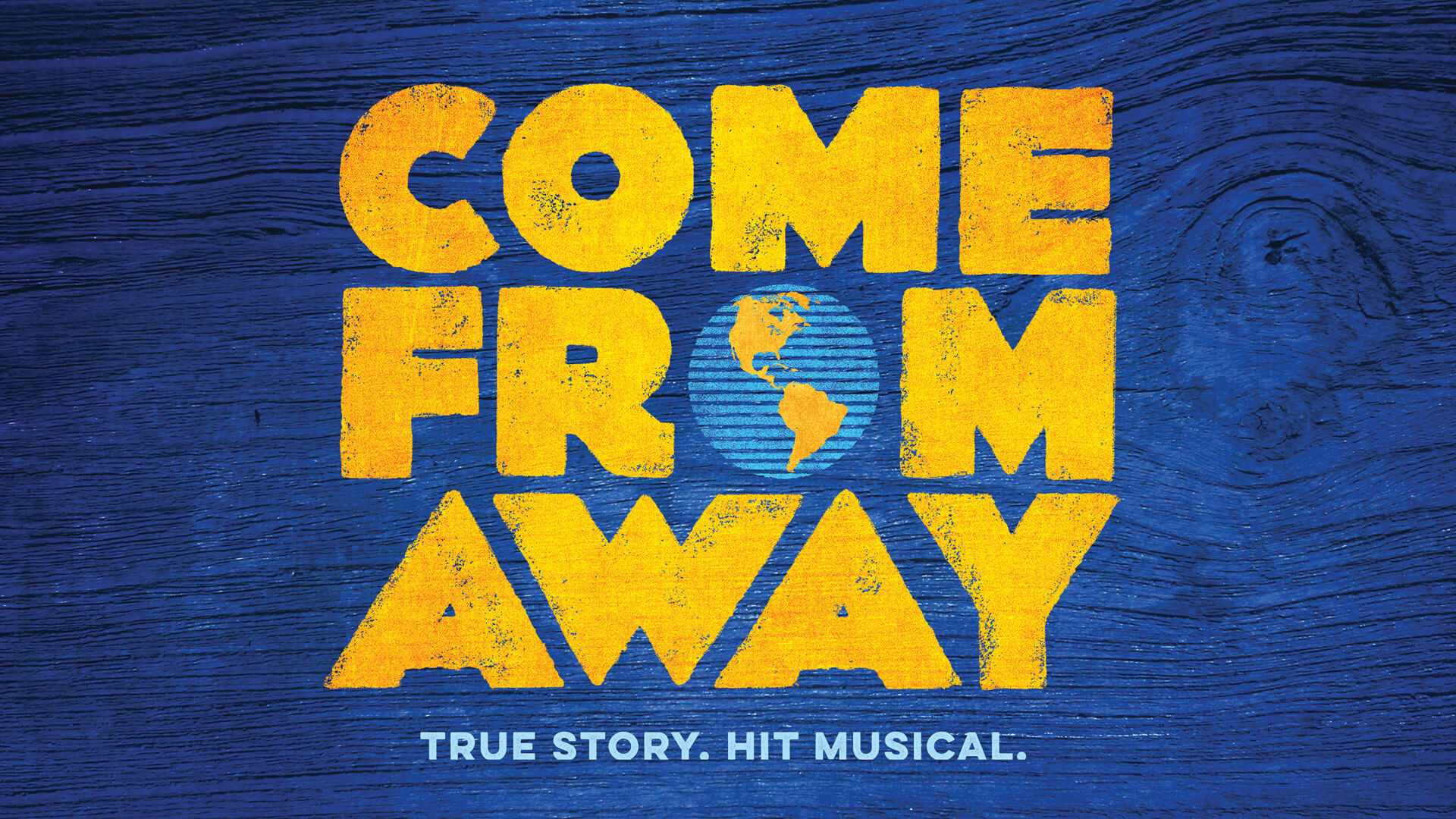 Thursday, April 11, 2024, 7:00 p.m. ET
Elliott Hall of Music
"Once upon a time, there was a little ogre named Shrek…" And thus begins the tale of an unlikely hero who finds himself on a life-changing journey alongside a wisecracking Donkey and a feisty princess who resists her rescue. Yes, your favorite ogre is back in the hilarious stage spectacle, SHREK THE MUSICAL. This Tony Award®-winning musical brings all the beloved characters from the Oscar®-winning DreamWorks animated film to life.