Preservation Hall Jazz Band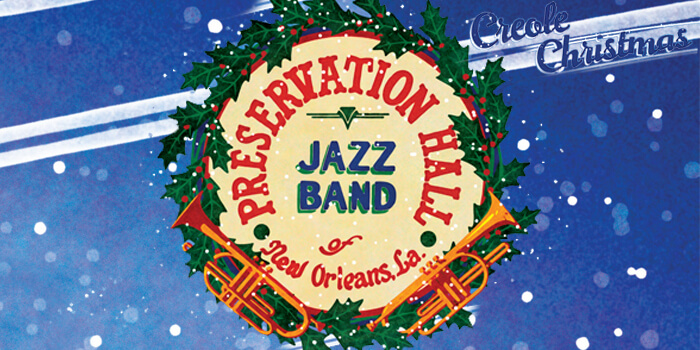 In 1803, when Antoine Faisendieu bought an empty lot and began to build at 706 St. Peter Street in New Orleans, he could not have known that he selected a serendipitous spot where creativity and camaraderie would converge for the next two centuries. Through its history, the unassuming, Spanish-colonial building has housed a tavern, a photo studio and an art gallery. And so, in retrospect, it's easy to say that the site was destined to be a place where folks would gather for self-expression, for an exchange of ideas, and for entertainment.
For the last 50 years alone, the building, which sits in the heart of the city's famous French Quarter, has been known as Preservation Hall, a venerable New Orleans institution where locals and visitors pack in for nightly jazz shows featuring some of the world's best jazz musicians.
The hall got its start when the building was still being used as an art gallery; to attract potential customers, the manager invited struggling local jazz musicians to play for tips. Before long, more people were coming for the music than for the art, and Preservation Hall was born.
In 1961, Allan Jaffe and his wife, Sandra, bought the hall and founded the Preservation Hall Jazz Band. The couple saw the space as a sanctuary – a place where they could preserve and protect New Orleans Jazz at a time when its signature polyphonic, improvisational sound had lost much of its popularity to modern jazz, and rock and roll. To this day, the intimate venue, which has a weathered exterior that has been untouched through the years, has neither drinks for sale, nor air conditioning – it exists strictly as a space where people of all ages can enjoy a pure musical experience.
Since its founding, the Preservation Hall Jazz Band has remained rooted at home and also has traveled worldwide, spreading its mission to nurture and perpetuate New Orleans jazz and performing in venues including Carnegie Hall and Lincoln Center. Many of the band's charter members performed with the pioneers who invented jazz in the early 20th century, including Buddy Bolden, Jelly Roll Morton, Louis Armstrong and Bunk Humphrey.
Louis Armstrong himself even said, "Preservation Hall. Now that's where you'll find all the greats. … It's where all the people, [from] all over the world, in the community of New Orleans, the first place they want to know: Where Preservation Hall is."
Today, Ben Jaffe, a tubist and double-bass player and son of founders Allan and Sandra, carries on his parents' vision as creative director for Preservation Hall and the PHJB. On any given night, the hall is filled to capacity with people eager to hear New Orleans jazz played by veteran musicians as well as up-and-comers eager to continue the New Orleans jazz tradition. The band, which is on the road more than 150 days a year, boasts a roster of some of the world's greatest musicians and collaborates with some of the most well-known musical stars from a range of genres, Elvis Costello, Steve Earle and Stevie Wonder.
In 2005, the band began celebrating the holidays with a "Creole Christmas" presentation and since then, the rollicking show has become a must-see tradition for young and old.
Following rave reviews of their 2007 Purdue performance, the PHJB brings the sounds of the French Quarter back to town when they perform their high-spirited "Creole Christmas" program at the Long Center on Dec. 5. Join us, and celebrate the season with holiday favorites including "Blue Christmas," "Swinging In A Winter Wonderland," "We Wish You a Merry Christmas," and more, all done up in the PHJB's signature style – an irresistible gumbo of jazz, blues and ragtime flair. Joyeux Noël and Bonne Christmeusse!
-Amy Long