New Orleans jazz pianist, accompanied by Indy musicians, to perform Oct. 22 at Purdue
WEST LAFAYETTE, Ind. – Pianist Sullivan Fortner, New Orleans native and winner of the 2015 Cole Porter Fellowship in Jazz, will perform a concert at 8 p.m. Oct. 22 in Loeb Playhouse. Three musicians from Indianapolis also will perform.
This performance is presented by Purdue Convocations with support from Janet & John Nine.
Ticket holders are invited to attend a preshow discussion at 7 p.m. in Stewart Center, Room 206, with composer, jazz pianist and music educator Judd Danby and Don Seybold, host of WBAA's "Inside Jazz."
Not yet 30, Fortner received the American Pianists Association's 2015 Cole Porter Fellowship in Jazz. He will give the inaugural jazz performance in Purdue Convocations' continuing presentation of APA winners on the recently gifted Steinway D, dedicated in 2015 by fellow APA winners Eric Zuber and Sean Chen.
Fortner began playing by ear at age 7. By 13, he was attending the New Orleans Center for Creative Arts and summer jazz programs at Vail and Skidmore en route to bachelor's and master's degrees in jazz performance from the Oberlin Conservatory of Music and the Manhattan School of Music. He formed his own quartet and released "Aria" in 2015 on Impulse! Records.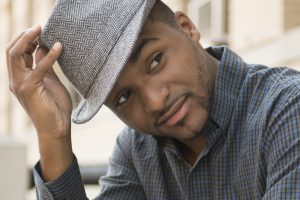 TICKETS FOR SULLIVAN FORTNER AND FRIENDS
Tickets are $20 for adults and $15 for those 18 and younger, Purdue students and Ivy Tech Lafayette students. Tickets are available at the Stewart Center box office at 765-494-3933 or 800-914-SHOW. Group tickets are also available to groups of 10 more. Call 765-496-1977 for more details or visit https://live-convocations.pantheonsite.io/group-sales/
Initiated in 1902, Purdue Convocations was one of the first professional performing arts presenters in the United States. Each year, Convocations offers the region 30-40 performances of widely varying genres. Purdue Convocations aims to promote frequent exposure to and familiarity with human cultural expression in a multitude of forms and media.
Source: Abby Eddy, Purdue Convocations director of marketing, 765-494-9712, aeeddy@purdue.edu