Nassim: Explore Themes of Language, Race and Gender through Total Improvisation
Imagine entering a theatre and the only set items on stage are a microphone and a sealed envelope with the actor's name on it. You come to find out that you might know more about the program than the actor does. Only one actor will be performing. He or she has never performed this show and has had no rehearsals. Inside the sealed envelope they find the full script to the show you are about to watch. In other words, you and the actor are going to venture into the unknown together. Nassim is a self-titled work written by Iranian writer Nassim Soleimanpour introducing attendees to a new style of theatre where walls come down between the actor and the audience.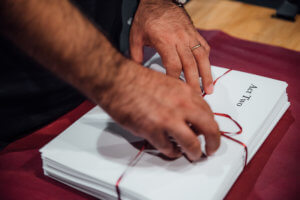 A follow up to the one man show White Rabbit, Red Rabbit, Soleimanpour's newest production Nassim explores the art of live improvisation while simultaneously introducing themes of language, race and gender. The show is unique in that not only does the actor not know the scripts, there is a different actor each night, so each performance during the run will be distinctly one-of-a-kind. Each night, the actor enters the stage knowing nothing about the plot or what they will be doing during the show. They open an envelope addressed to them, and from there, the adventure begins. 
Despite the singular nature of each performance, the main theme of the show has the remarkable ability to reach across cultures and generations in a remarkably surprising way. The universal appeal has been proven in hundreds of performances around the world, on different continents and in different languages. Feel free to see the show multiple times to capture the distinct spirit of each night's journey.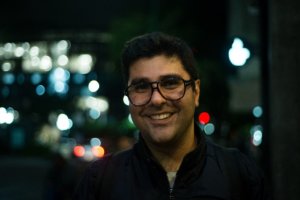 Originally, Soleimanpour developed his different-performer-each-night gambit as a creative solution to his challenge of not having a passport that would allow him to travel from Iran. This technique became such a hallmark of his first work that he continued using it as a vehicle for subsequent works, including Nassim. For him, it's a perfect way to tap into the stories of his childhood and experiences in Iran and share them with the world – and now the Greater Lafayette community.
There are 7 opportunities to see Nassim in Lafayette, Indiana. From November 19-23, Nassim will be performing at the Civic Theatre at Greater Lafayette. The show will feature a different local cast member each night. Tickets are $20-$25.