Hop along with Peter Rabbit and his Friends
PETER RABBIT TALES at Purdue
Sunday, November 22 / 3:00 PM
LIVE AT LOEB PLAYHOUSE
FROM $10
To help celebrate author Beatrix Potter's 150th birthday, Enchantment Theatre Company is bringing The Tale of Peter Rabbit to the stage! Meet each character below, from Peter Rabbit to the crazy Squirrel Nutkin to the lovely Jemima Puddle-Duck. These illustrations were used by the company to help bring Peter Rabbit and all of his friends to life!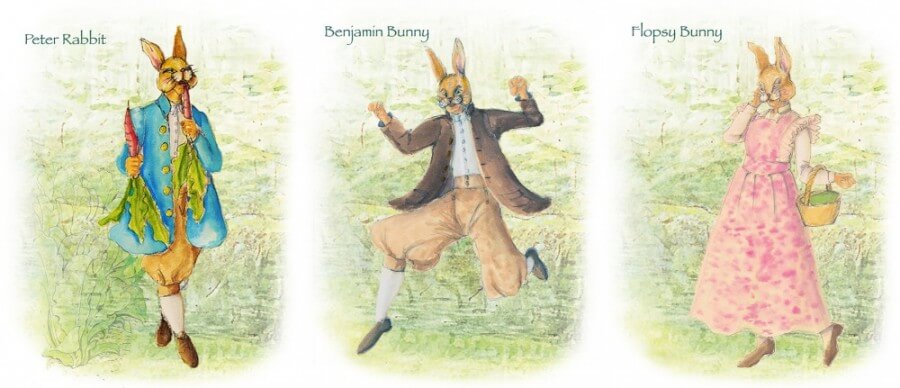 Peter Rabbit: The hero who discovers his own courage by saving the Flopsy Bunnies. Meet Peter Rabbit!
Benjamin Bunny: Peter Rabbit's happy-go-lucky cousin and the husband of Flopsy Bunny. Meet Benjamin Bunny!
Flopsy Bunny: Peter Rabbit's sister and the mother of the Flopsy Bunnies. She's also Benjamin's wife. Meet Flopsy Bunny!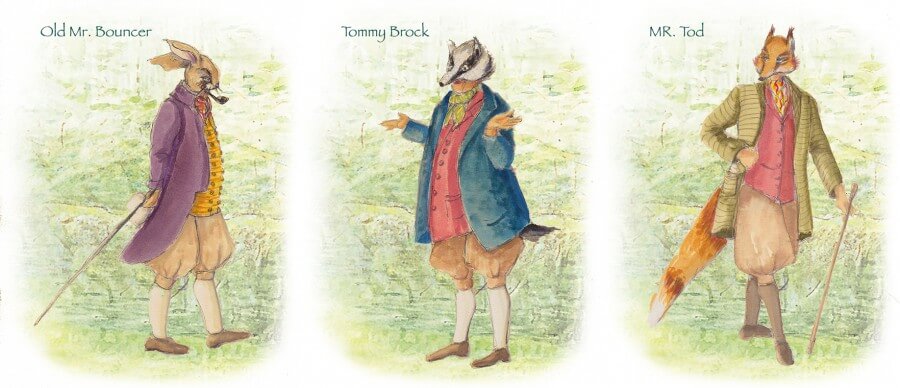 Old Mr. Bouncer: The father of the adventurous Benjamin Bunny and babysitter of the Flopsy Bunnies.
Tommy Brock: The disagreeable badger who steals Benjamin and Flopsy Bunny's babies. Meet Tommy Brock!
Mr. Tod: A wily fox who is disliked by every animal that lives in the forest. Meet Mr. Tod!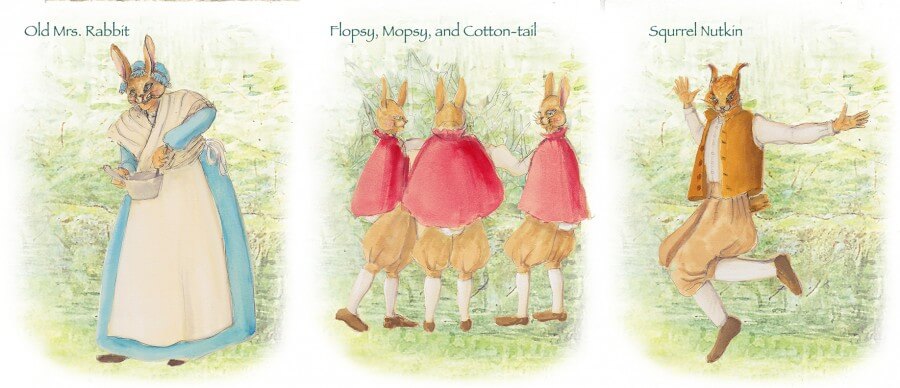 Old Mrs. Rabbit: The kindly mother to Peter Rabbit and Flopsy.
Flopsy, Mopsy and Cotton-tail: Peter Rabbit's sisters when they were younger.
Squirrel Nutkin: A cheeky squirrel who tells riddles and foolishly loses his tale. Meet Squirrel Nutkin!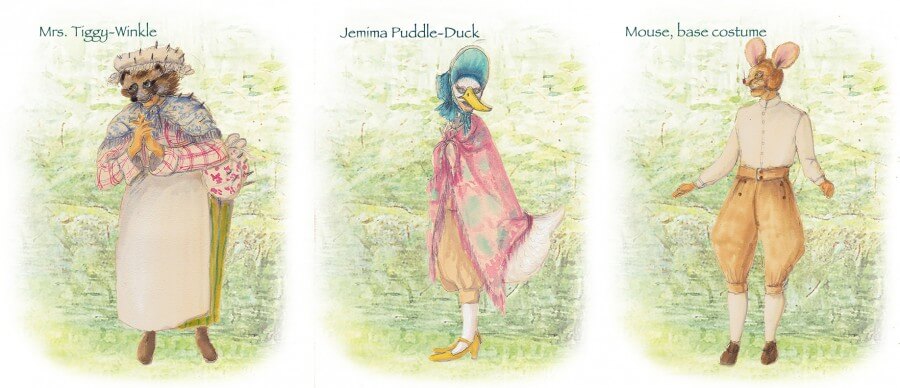 Mrs. Tiggy-Winkle: An old laundress hedgehog who looks after all of the small animals in the forest. Meet Mrs. Tiggy-Winkle!
Jemima Puddle-Duck: A silly duck who is one of Mrs. Tiggy-Winkle's clients.
Mice: Various mice who aid in the telling of The Tale of Peter Rabbit.
Don't miss Peter Rabbit Tales on Sunday, November 22!