Friends Friday: Stacey Mickelbart
Welcome to Friends Friday! While we are all trying to "flatten the curve" we wanted to highlight different Friends of Convos. In case you're not aware, Friends of Convos is an influential group of arts supporters who bring world-class performances to our community! Each year, they help bring performances to our community and subsidize tickets for seniors, Purdue students, and P-12 students.
Learn More: https://live-convocations.pantheonsite.io/friends/
This week we're highlighting Friend of Convos Stacey Mickelbart!
Introduce yourself!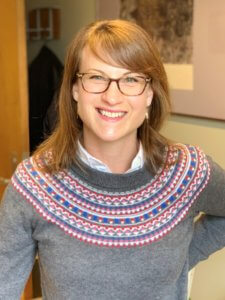 I was that kid who closed her bedroom door every Sunday to listen to the American Top 40 and dragged a book into a tree when my parents made me go outside — an art lover from day one! I studied English at Purdue and eventually settled into a career as an editor and writer. While I've worked in and covered the arts, I'm also curious about science, so Purdue has been a good place to expand my career in many directions.
What inspired you to become a Friend of Convos?
I returned to Greater Lafayette after a few years living abroad, and moving to flat Indiana from gorgeous New Zealand wasn't an easy transition. Luckily, my first job back at Purdue was at Convocations, and I often say it saved me. I loved my coworkers and felt lucky to spend my days learning about and working with artists in so many different genres — and my evenings watching them perform. I became a Friend then, and it's only grown more important to me. I would never want our community to miss out on so many great shows!
What has been your favorite show from this season and why?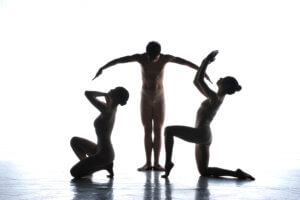 It's hard to pick just one! I loved the Iranian play NASSIM, which was simultaneously original and universal in sharing the importance of language and stories in every culture. Third Coast Percussion's live soundtrack to the film Paddle to the Sea fascinated me the way the symphonic version of Peter and the Wolf did when I was a kid. But my favorite was probably Guangdong Modern Dance Company. I've never seen anything like the second half of that performance: stunning slow-motion dance performed using the most fluid micromovements, like human sea anemones waving in a current.
How has Convos impacted our community in your eyes?
When I eventually left my job at Convocations to pursue my master's in journalism at New York University, I found that I had become familiar with a lot of the key artists performing and being discussed in NYC, whether in dance, theatre, jazz, classical music, on Broadway, etc. It confirmed something I'd always felt: that Convocations is truly bringing the most interesting and talented artists from around the nation and across the globe to our community.
What are you most looking forward to after self-isolation is over?
As a lot of people have pointed out, there's nothing like social isolation to remind us how much we rely on the arts to entertain us and lift our spirits! Convos is a huge part of my social life; I see shows with my spouse or friends, depending on which of them would love a specific type of performance. So I'm looking forward to the time when we can all come together again to see some amazing artists.