Friends Friday: Kitty Campbell
Welcome to Friends Friday! While we are all trying to "flatten the curve" we wanted to highlight different Friends of Convos. In case you're not aware, Friends of Convos is an influential group of arts supporters who bring world-class performances to our community! Each year, they help bring performances to our community and subsidize tickets for seniors, Purdue students, and P-12 students.
Learn More: https://live-convocations.pantheonsite.io/friends/
Introduce Yourself!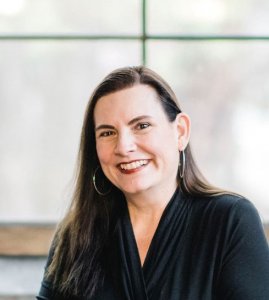 Hi, I'm Kitty Campbell. Originally from Illinois, I moved here as an assistant director of Purdue Musical Organizations in 1987. Thought I'd only stay a few years; however, like many folks, I discovered that Purdue and Greater Lafayette have a lot to offer – thanks in large part to the wonderful cultural offerings that Purdue Convocations brings to our community. Long story short, I'm a transplanted Hoosier on 2 accounts after graduating with my master's in Arts Administration from IU Bloomington and later redeeming myself by becoming a true Boilermaker when earning my Ph.D. at Purdue in 2006. Now that this community has truly become my home, I proudly help individuals find their passions to get involved and give back as servant leaders through our Community Leadership Program at Leadership Lafayette.
Fun facts: I'm an instrument-rated pilot and jazz musician.
How did you become a Friend?
I immediately got involved attending shows when my own performance schedule permitted and quickly became a Friend. I'm happy to be a long time sustaining member in support of opportunities for Purdue students, faculty, staff, Alumni, and members of our community!
What has been one of your favorite Convos shows?
Snarky Puppy! They headlined the 2014 Purdue Jazzfest. Although I had never heard of them before the show, their concert blew me away! Only wish Lalah Hathaway could have been touring with them to sing their song, "Something" that won a Grammy just days after their performance at Loeb Playhouse!
Who would you love to see Convos bring to campus?
John Batiste. He has truly become an influential voice of jazz and our American musical heritage.