Friends Friday: Alee Gunderson
Welcome to Friends Friday! While we are all trying to "flatten the curve" we wanted to highlight different Friends of Convos. In case you're not aware, Friends of Convos is an influential group of arts supporters who bring world-class performances to our community! Each year, they help bring performances to our community and subsidize tickets for seniors, Purdue students, and P-12 students.
Learn More: https://live-convocations.pantheonsite.io/friends/
This week we're highlighting Friend of Convos Alee Gunderson!
Introduce Yourself!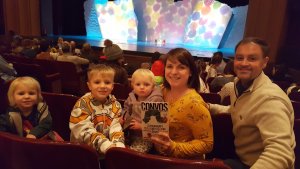 I am a Boilermaker, mom, wife, and community member. I came to Purdue to pursue a master's in Agricultural Economics and now I am a strategic data manager and working to finish my PhD in Agricultural Sciences Education and Communication. I have three kids who enjoy going to Convocations' shows. My husband and I plan our date nights based on Convocations events.
How did you become a Friend? 
I am friends with Sherri and Vince Guido and they encouraged me to become a Friend of Convocations.
What was your favorite show this season (or past) and why?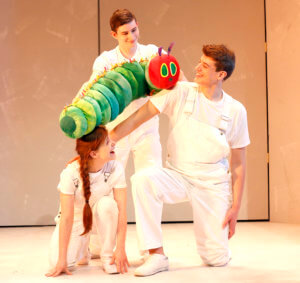 My family loved seeing The Very Hungry Caterpillar! My personal favorite was Pride and Prejudice by Purdue Theatre.
Who would you love to see Convos bring to campus?
I would love to see more comedians like Trevor Noah or Stephen Colbert come to campus.