Looking into the heart of an all-new Beauty and the Beast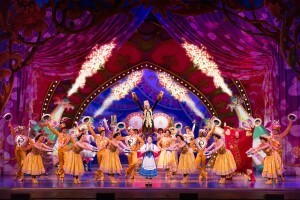 Disney's Beauty and the Beast, now embarked on a lavish and visually re-imagined new tour presented by NETworks, is one of best-loved of all musicals. It's easy to understand why. Its classic story — of a beautiful village girl, Belle, who is first repelled by, then attracted to a gruff yet big-hearted Beast –is indeed, as one of the show's numbers has it, "a tale as old as time." The songs (music by Alan Menken; lyrics by Howard Ashman and Tim Rice) are almost criminally tuneful. And the musical's appeal crosses age barriers: truly, "Beauty" is an experience that can be enjoyed by child and adult alike.
Many of the songs – the charming "Belle," the infectious "Something There," and the spectacular hospitality anthem "Be Our Guest" – were written for the 1991 animated movie, which was the first – and until 2010, the only – animated film ever to be nominated for the Best Picture Oscar. The movie's status not just in cinematic history but in critical lore was cemented when the New York Times' then-theater critic Frank Rich, called Beauty and the Beast the best musical of the year – in any format.
Disney took the cue, and soon started things rolling for the live adaptation. Several new songs, as well as the book by Linda Woolverton, were written for the stage version, which opened on Broadway at the Palace Theater on April 18, 1994, and went on to become the seventh-longest running production in Broadway history.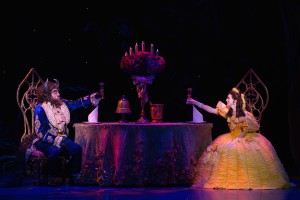 Rob Roth, who directed the Broadway premiere and is back at the helm for the new tour, says that the "story of the show is about seeing past the exterior of a person and into his or her heart." He says that conveying that feeling is key to any production of Beauty and the Beast. What's fresh about the tour, he adds, is not just the timeless moral but a new approach to the visuals.
"So few directors have the opportunity to work on a show several years later in a new form," Roth says. "I'm lucky that way, and I'm also lucky because I never get bored with 'Beauty.'"
Stan Meyer, the scenic designer both for the 1994 Broadway version and for the new production, says that the former staging was, essentially, the 1991 movie made live. The latter is "a departure from that." He explains: "We did a lot of research that involved eastern-European wood carving and gilded manuscripts. The new version is an illuminated manuscript come to life."
Audiences will delight in the eye-popping storybook shapes and colors that Meyer and the other original-version designers (Ann Hould-Ward: costumes; Natasha Katz: lighting) have re-imagined. The production's look, adds Meyer, "is more evocative of whimsy and very, very romantic."
Ticket information for Disney's Beauty and the Beast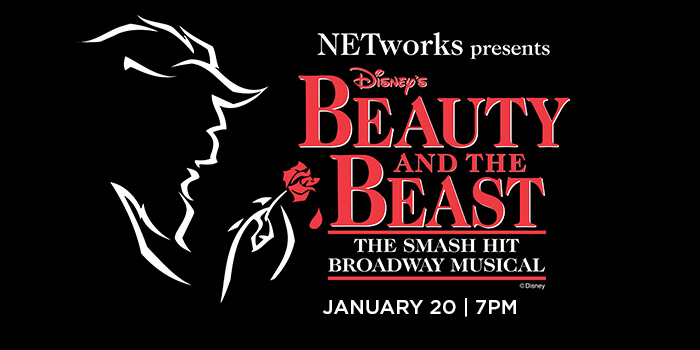 Tuesday, January 20 / 7:00 PM
Elliott Hall of Music
$22-52