Student of the Week: Brendan Powers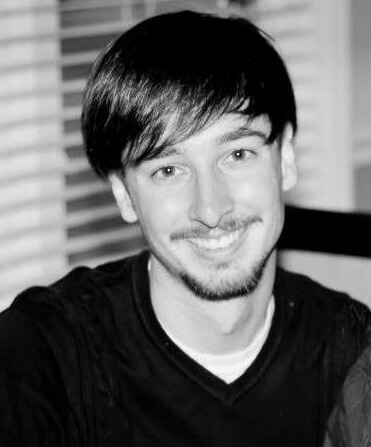 Name: Brendan Powers
Major: Graduate Student in Biochemistry
Greek/Club Affiliation: N/A
Favorite Musician: My favorite musician of the week is Feed Me (also known as Spor) who is a dubstep/electronic/drum and bass artist. This week I basically listened to Death By Robot and One Click Headshot on repeat.
Where Do You Go to Find Music: My favorite places right now to find new music are Hypem.com, which is a community driven website that allows you to create favorite lists and stream music, but the best part is the popular list of the day/week that allows you to easily find new popular music (although there tends to be a bias for indie/electronic music). My other favorite website that uploads a nice variety of new, good music is Earmilk.com
Most Embarrassing Musician That You Enjoy: I grew up in the period when they cracked the human genome, and boy bands roamed the earth…so I tend to still have a soft spot in my heart for the pop music of the 90's. This includes music from The Backstreet Boys, Britney Spears, Destiny's Child, and so on. I hate to admit it, but I still enjoy all of their music and I know all of the words…damn nostalgia!
Which Musicians Would You Pair Together to Make a Super Group: Fortunately, the pair that I would join together to make a Super Group already exists. The power metal super group, Demons and Wizards, the combination of probably the best two metal bands of this era, Blind Guardian (The Bards of our time and Lord of the Rings enthusiasts) and Iced Earth (American history buffs and kings of the metal gallop). Both Hansi Kursch and Jon Schaffer team up to blow your mind.
Check out the vocal mastery in this Blind Guardian song:
Check out the guitar mastery in this Iced Earth song:
And the Combination of these two masters, Demons and Wizards:
What Song Best Describes You: Princes of the Universe by Queen. "Here we are…born to be kings, we're the princes of the universe!" … "I have no rival, no man can be my equal" …"I'm a man that will go far, fly to the moon and reach for the stars! With my sword and head held high, got to pass the test first time!" Yeah, I'm pretty awesome. Not as awesome as Queen, but still pretty awesome.