We love hearing from our Friends, and recently we've sat down with a few to hear why they belong. Scroll down to read their answers. Also, check back throughout the season as more stories come in. We'd love to hear why you belong: write to us at convocations@dev-convocations.pantheonsite.io.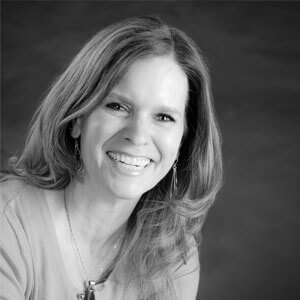 BEV SHAW: Friend since 1993
WHAT WAS YOUR FIRST EXPERIENCE WITH CONVOS?
I've played violin since I was 3. When I saw Itzhak Perlman at Elliott Hall of Music, I think I was the first person to stand up the second the last note played. It was unbelievable. It was absolutely mind-blowing. There weren't that many people in college that would go to a classical-music performance, but I had friends who were willing to go, so we went and it was just amazing. I've always felt like if it wasn't for Purdue Convocations, this would just be any other town in the Midwest. But because we have an organization that brings us top-notch entertainment, this is a great place to live, with an educated population, places to go, and things to do. And I think Convocations is the top of those things to do. That's why I've always been a Friend, even though my donations aren't large. I do what I can to support performances. I want to have those choices. Even if it's someone I've never heard of, I know Convos staff is scouting top-quality shows to bring to town. Even if it's a flutist I've never heard of, it's a pretty safe bet it's going to be someone fantastic.
IS THERE A FRIENDS EXPERIENCE YOU LIKE THE MOST?
This is not why I give my check every year, but one of the most beneficial things is that your seating location just continues to improve, and that really is huge. It's just wonderful to see the differences in the artists on stage and see their expressions. Another thing I look forward to is the Party of the Season because we learn about upcoming shows, get excited for what's coming, and enjoy fun video clips. I also think the Soirée is so cool because you get a private performance. I had dinner with a cellist, and then he went up on stage, and I said to myself, "That's my guy! That's the guy we had dinner with that's up there playing!" It's fascinating. It's so good to talk to them and then have this intimate performance for just a small group.
WHAT IS THE BEST CONVOS EXPERIENCE YOU'VE EVER HAD?
When STOMP came, they were pretty popular. So we went and saw this incredible show in Elliott. Afterward, we left and went to the parking garage, where traffic was backed up. We were stuck there for a long time, and everyone started honking and beating on the roofs of their cars. They created this amazing rhythm! It was wonderful! Everybody rolled their windows down to listen to it, and finally, once traffic started to move, you could hear the honking and the rhythm all down Third Street. It was the most amazing extension of what happened in the theatre spreading throughout the community.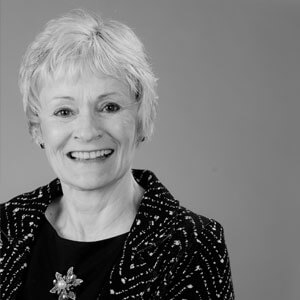 JAN WILBURN: Friend since 1989
DO YOU REMEMBER YOUR FIRST CONVOS EXPERIENCE?
Yes, it was probably in 1988. I came with several friends to see CATS. It was an amazing performance, and I was hooked.
DO YOU REMEMBER AT WHAT POINT YOU DECIDED TO JOIN THE FRIENDS?
I think it was immediately after CATS. No matter what is going on in your life, live performances can lift you up, make you feel good about yourself and the world, and shut off what is going on in your life at that point in time.
DO YOU HAVE FOND MEMORIES OF UNEXPECTED INTERACTIONS AT PERFORMANCES?
One comes to mind right away. I often give tickets away if I'm not using them or stand at the box office and ask students if they'd like to sit with me. One fall, I gave a ticket to a young man named Jim. Several years later, I was again looking for someone to use my tickets. A man approached me and said, "Is your name Jan?" I said, "Yes," and he told me, "I want you to know I am standing out here giving my ticket away, too, because you had done that for me at a time when I really needed something to cheer me up." That really touched me. It is nice to know these experiences in giving have been paid forward by someone else. It still gives me chills to know that he was there giving a ticket to someone, too.
YOU LIVE IN INDY—A CITY WITH MANY ARTS OPPORTUNITIES—YET GRACIOUSLY CHOOSE TO SPEND LOTS OF TIME WITH US AT CONVOS. WHAT MAKES YOU GO THE DISTANCE?
The Friends organization is like a giant family. Every program that I come to see, I am asked about how I am, asked about my family. I ask about others. It is like a big, musical, performing-arts family.
WHAT LEGACY DO YOU HOPE TO LEAVE THROUGH BEING A FRIEND OF CONVOS?
I hope that by supporting the endowment, by word of mouth, and by giving tickets to students or whomever, that it lights a spark that will last a lifetime—like a candle lighting another candle, then lighting another candle. When I was growing up, I never had the opportunity to be exposed to theatre and art, and I am so hoping it can make a difference in someone's life and how they perceive themselves or the world around them, to become open-minded and accepting and know that we are all here but we don't have to be alike.