Program Notes: Philip Glass: The Complete Piano Etudes
Purdue Convocations Presents
with
Timo Andres
Aaron Diehl
Lisa Kaplan
Maki Namekawa
Saturday, February 20, 2016
7 PM / Loeb Playhouse
A few words from our Performance Partners, Lee & Rona Schwarz
We were excited when we were asked to sponsor this presentation of Philip Glass' Etudes, and we are thrilled to be here tonight, with you, to hear this beautiful music.
We are huge fans of all of Mr. Glass' music. Indeed, scarcely a day goes by without some of his music playing in our home. Lately, it has mostly been the Etudes we will be hearing tonight.
We are particularly pleased to be sponsoring this Convocations event, since it was Convocations that introduced us to Mr. Glass' music.
The date was October 29, 1984. On this night, like so many Convos nights, before and after, we sat down to music from artists we had never heard of before. In this case, the Philip Glass Ensemble.
It would be an understatement to say that we were blown away!
The music included in that night's program were pieces that have become favorites: Glassworks, The Photographer, and Koyaanisqatsi. It was loud and wonderful!
The music we will be hearing tonight is quite different from what we heard that night. One of the hallmarks of Mr. Glass' music is its scope and diversity. It ranges from music for soloists and string quartets to orchestras and opera companies.
We are sponsoring tonight's program for two reasons: First, to honor Mr. Glass and thank him for the decades of pleasure his music has provided us. Second, to attract another audience to his magni cent music.
Lee and Rona
Philip Glass: The Complete Piano Etudes
(1994-2013)
Philip Glass
Etude # 1
Etude # 2
Aaron Diehl
Etude # 3
Etude # 4
Lisa Kaplan
Etude # 5
Etude # 6
Maki Namekawa
Etude # 7
Etude # 8
Timo Andres
Etude # 9
Etude # 10
-Intermission-
Lisa Kaplan
Etude # 11
Etude # 12
Aaron Diehl
Etude # 13
Etude # 14
Timo Andres
Etude # 15
Etude # 18
Philip Glass
Etude # 16
Etude # 17
Maki Namekawa
Etude # 19
Etude # 20
PROGRAM NOTES
There were a number of special events and commissions that facilitated the composition of The Études by Philip Glass.
The original set of six were composed for Dennis Russell Davies on the occasion of his 50th birthday in 1994. These Études were later renumbered as Nos 2, 3, 4, 5, 9 and 10. Étude 6 was commissioned in 1994 by WNYC for John Schaefer's new music program under the original title 'Now So Long After That Time'. Étude 7 was commissioned by the Sydney Festival in 1996. Études 12 and
13 were commissioned by Bruce Levingston in 2007 and premiered in New York at Lincoln Center's Alice Tully Hall. Étude 17 was commissioned for the 25th Anniversary of the Menil Collection in Houston, TX, and premiered in 2012. The final three works, Études 18, 19 and 20, were commissioned by the Perth Festival in 2012 in honor of Glass's 75th birthday, and premiered on 16 February 2013.
PHILIP GLASS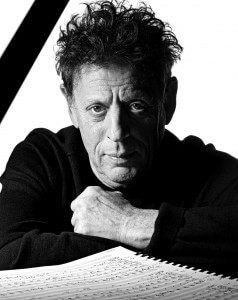 Born in Baltimore, Maryland, Philip Glass is a graduate of the University of Chicago and the Juilliard School. In the early 1960s, Glass spent two years of intensive study in Paris with Nadia Boulanger and, while there, earned money by transcribing Ravi Shankar's Indian music into Western notation. Upon his return to New York, he applied these Eastern techniques to his own music. By 1974, Glass had a number of significant and innovative projects, creating a large collection of new music for his performing group, the Philip Glass Ensemble, and for the Mabou Mines Theater Company, which he co-founded. This period culminated in Music in Twelve Parts, followed by the landmark opera, Einstein on the Beach, created with Robert Wilson in 1976.
Since Einstein, Glass has expanded his repertoire to include music for opera, dance, theater, chamber ensemble, orchestra, and film. His score for Martin Scorsese's Kundun and Richard Eyre's Notes on a Scandal both received Academy Award nominations while his score for Peter Weir's The Truman Show won him a Golden Globe. His film score for Stephen Daldry's The Hours received Golden Globe, Grammy, and Academy Award nominations, along with winning a BAFTA in Film Music.
In 2004 Glass premiered the new work Orion—a collaboration between Glass and six other international artists opening in Athens as part of the cultural celebration of the 2004 Olympics in Greece.  His 7th and 8th symphonies premiered in 2005 with the National Symphony Orchestra at the Kennedy Center for the Performing Arts in Washington, DC, and Bruckner Orchester Linz at the Brooklyn Academy of Music, respectively. 2005 also saw the premiere of Waiting for the Barbarians, an opera based on the book by J.M. Coetzee. Glass's orchestral tribute to Indian spiritual leader Sri Ramakrishna, The Passion of Ramakrishna, premiered in 2006 at Orange County Performing Arts Center.
In April 2007, the English National Opera, in conjunction with the Metropolitan Opera, remounted Glass's Satyagraha to critical acclaim.   He and Robert Wilson then revived their groundbreaking Einstein on the Beach in 2012, which then toured internationally and culminated with an Olivier Award for Best New Opera in 2013.
Glass continues to add to his growing list of works with recent operas on the life and work of Johannes Kepler, (Kepler, 2008), and Walt Disney (The Perfect American, 2013), as well as an adaption of Franz Kafka's novel, The Trial which Music Theatre Wales premiered in October 2014.  This November, the Washington National Opera will premiere a newly revised version of his 2007 work, Appomattox, which he and librettist, Christopher Hampton, collaborated on.
He continues to write concert music: his 9th and 10th Symphonies premiered in 2012; a song cycle entitled Ifé -Three Yoruba Songs, written with his friend and collaborator Angelique Kidjo, was premiered by the Philharmonique de Luxembourg in January 2014; and the Los Angeles Philharmonic, conducted by Gustavo Dudamel, premiered his latest concerto – a piece written for pianists, Marielle and Katia Labèque.
Outside of his compositional activities, Glass's multi-disciplinary arts festival, The Days and Nights Festival, will take place again this September in Carmel / Big Sur, while earlier this year, Liveright / Norton published his memoir, Words Without Music. Earleir this year Philip Glass was named the eleventh recipient of the Glenn Gould Prize, a lifetime achievement award given to prominent musicians.
Timo Andres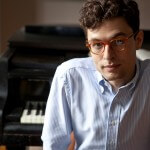 Timo Andres is a composer and pianist who grew up in rural Connecticut, studied at Yale University and lives in Brooklyn, NY.  A Nonesuch Records artist, his newest album of orchestral works, Home Stretch, has been hailed for its "playful intelligence and individuality," (The Guardian) and of his 2010 debut album for two pianos, Shy and Mighty, Alex Ross wrote in The New Yorker that "it achieves an unhurried grandeur that has rarely been felt in American music since John Adams came on the scene… more mighty than shy, [Andres] sounds like himself."
In 2016-16 Andres's new works include a piano concerto for Jonathan Biss and the Saint Paul Chamber Orchestra and a string quartet for the Takács Quartet, commissioned by Carnegie Hall and the Shriver Hall Concert Series.  He tours with fellow composer/performer Gabriel Kahane, and with Philip Glass, joining the composer in performances of Glass's complete piano Etudes, with dates in Mexico City and Chicago. (These follow 2014-15 performances with Glass at Brooklyn's BAM, San Francisco Performances, the National Concert Hall in Dublin and London's Barbican Centre.)
As a pianist, Andres has performed solo recitals for Lincoln Center, Wigmore Hall, the Phillips Collection, (le) Poisson Rouge, and San Francisco Performances.  He appeared at the 2014 Ojai Festival with the Knights Chamber Orchestra, and performed Gershwin's Rhapsody in Blue with the North Carolina Symphony in January and May 2015. He frequently performs with the new music ensemble ACME and is one sixth of the Sleeping Giant composers' collective.
Aaron Diehl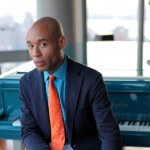 Aaron Diehl is one of the most sought after jazz virtuosos, playing with what T​he New York Times describes as "melodic precision, harmonic erudition, and elegant re​straint." Diehl's meticulously thought-out performances, collaborations, and compositions are a leading force in today's generation of jazz contemporaries, spearheading a distinct union of traditional and fresh artistry.
Diehl's most recent album, S​pace, Time, Continuum, ​emphasizes the artistic collaborations between generations. It includes performances by NEA Jazz Master Benny Golson (tenor saxophone) and Duke Ellington Orchestra alumnus Joe Temperley (baritone saxophone), alongside Diehl's trio. The majority of the album consists of his original compositions, with the title track co-written by Grammy nominated jazz singer Cécile McLorin Salvant.
2014–​1​5 season highlights included: serving as Music Director for the Jazz at Lincoln Center N​ew Orleans Songbook concert series, performing in the premiere of Philip Glass' complete E​tudes,​collaborating with Spanish flamenco guitarist Dani De Morón in F​lamenco Meets Jazz, ​and touring with Cécile McLorin Salvant.
Diehl is the 2014 Monterey Jazz Festival Commission Artist, the 2013 recipient of the Jazz Journalists Associations Award for Up-And-Coming Artist, the 2012 Prix du Jazz Classique recipient for his album L​ive at the Players from the Académie du Jazz, and is the winner of the 2011 Cole Porter Fellowship from the American Pianists Association.
He is managed by Jono Gasparro at Jazz Management Group, and is a Mack Avenue Records artist. For more information, visit w​ww.aarondiehl.com.​
Lisa Kaplan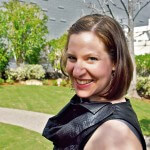 Born in Motown, Lisa Kaplan is a pianist specializing in the performance of new work by living composers.  Kaplan is also the founding pianist of the three-time Grammy Award-winning sextet eighth blackbird.  She has won numerous awards, performed all over the country and has premiered new pieces by hundreds of composers, including Andy Akiho, Derek Bermel, Jennifer Higdon, Amy Beth Kirsten, David Lang, Nico Muhly, George Perle and Steve Reich.  Kaplan has had the great pleasure to collaborate and make music with an eclectic array of incredibly talented people – Mario Batali, Jeremy Denk, Bryce Dessner, Philip Glass, Glenn Kotche, Gustavo Santaolalla, Steve Schick, Robert Spano, Dawn Upshaw and Michael Ward-Bergeman to name a few.  Recently she has greatly enjoyed and appreciated the opportunity to do some composing and arranging for eighth blackbird.  Kaplan is a true foodie, gourmet cook, avid reader, crossword and Scrabble addict, enjoys baking ridiculously complicated pastry and loves outdoor adventures.  She has summited Mt. Kilimanjaro, braved the Australian outback, stared an enormous elephant in the face in Tanzania's Ngorogoro Crater and survived close encounters with grizzly bears in the Brooks Range of Alaska.
Maki Namekawa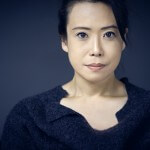 Maki Namekawa is a leading figure among today's young artists, bringing to audiences' attention contemporary music by leading international composers. As a soloist and a chamber musician equally at home in classical and repertoire of our time, Maki Namekawa performs regularly at international venues such as Suntory Hall in Tokyo, Ruhr Piano Festival, Musik-Biennale Berlin, Festival Eclat Stuttgart, Ars Electronica Linz, ZKM Karlsruhe and Rheingau Music Festival. She performs and records frequently for the major German radio networks in München, Stuttgart, Karlsruhe, Köln, Saarbrücken, and Frankfurt, and has appeared in concerts for the Dutch Radio, Swiss Radio and Radio France.
In 2014 a double-CD of the complete Philip Glass Piano Etudes performed by Maki Namekawa was released by Orange Mountain Music, reaching number 1 on the iTune Classic charts and recently receiving high praise in the categories "Performance" and "Recording" by the BBC Magazine.
In 2013 Maki Namekawa performed at the Perth International Arts Festival together with Philip Glass the entire cycle of 20 etudes for the first time, followed by concerts in Mexico, Iceland, Sweden, Germany, Ireland and the UK. Future cycles are planned for Slovakia, Mexico, Scotland and the US.
Recent engagements as a soloist include appearances with the Royal Concertgebouw Orkest Amsterdam, Münchner Philharmoniker, Dresdner Philharmonie, Bamberger Symphoniker, Stuttgarter Kammerorchester, Brucknerorchester Linz, Sinfonieorchester Basel, the Seattle Symphony Orchestra and the American Composers Orchestra at Carnegie Hall, New York.
Since 2005, Maki Namekawa and Dennis Russell Davies have been performing together as a piano duo in Europe and the US. They have premiered together several major works by Philip Glass including "Four Movements for Two Pianos" (Klavierfestival Ruhr, Lincoln Center Festival in New York), "Stokes" at the New York Morgan Library, "Two Movements for Four Pianos" with Katia and Marielle Labèque (Klavierfestival Ruhr), "Suite for Two Pianos" from "Les Enfants Terribles" (ArsElectronicaFestival Linz).
Maki Namekawa studied piano at the Kunitachi Conservatory in Tokyo with Mikio Ikezawa and Henriette Puig-Roget from the Conservatoire de Paris. Later she continued her studies with Pierre-Laurent Aimard (Cologne) and Stefan Litwin (Saarbrücken).
POMEGRANATE ARTS (Executive Producer) Pomegranate Arts is an independent production company dedicated to the development of international contemporary performing arts projects. Pomegranate Arts is the exclusive producer and management for the revival of Robert Wilson, Philip Glass, and Lucinda Childs' Olivier award-winning production of Einstein on the Beach. Since its inception, Pomegranate Arts has conceived, produced, or represented projects by Philip Glass, Laurie Anderson, London's Improbable Theatre, Sankai Juku, Dan Zanes, Lucinda Childs and Goran Bregovic. Special projects include Dracula: The Music And Film with Philip Glass and the Kronos Quartet; the music theater work Shockheaded Peter; Brazilian vocalist Virginia Rodrigues; Drama Desk Award winning Charlie Victor Romeo; Healing The Divide, A Concert for Peace and Reconciliation, presented by Philip Glass and Richard Gere; and Hal Willner's Came So Far For Beauty, An Evening Of Leonard Cohen Songs. Upcoming projects include the remount of Available Light by John Adams, Lucinda Childs and Frank Gehry, the North American tour of Sankai Juku's newest work Umusuna, Taylor Mac's 24-Decade History of Popular Music, and a new work in development by Lucinda Childs, Philip Glass and James Turrell.
BOOKING AND PRODUCTION MANAGEMENT
Pomegranate Arts
| | |
| --- | --- |
| Founder and President | Linda Brumbach |
| Managing Director, Creative | Alisa Regas |
| Managing Director, Operations | Kaleb Kilkenny |
| Associate General Manager | Linsey Bostwick |
| Company Management Associate | Katie Ichtertz |
| Office Manager | Eva Amessé |
| Music Published by: | Dunvagen Music Publishers, NYC |
| Director | Jim Keller |
| Licensing Coordinator | Drew Smith |
| Road Manager for Philip Glass | Jim Woodard |
For more information on Philip Glass: www.philipglass.com